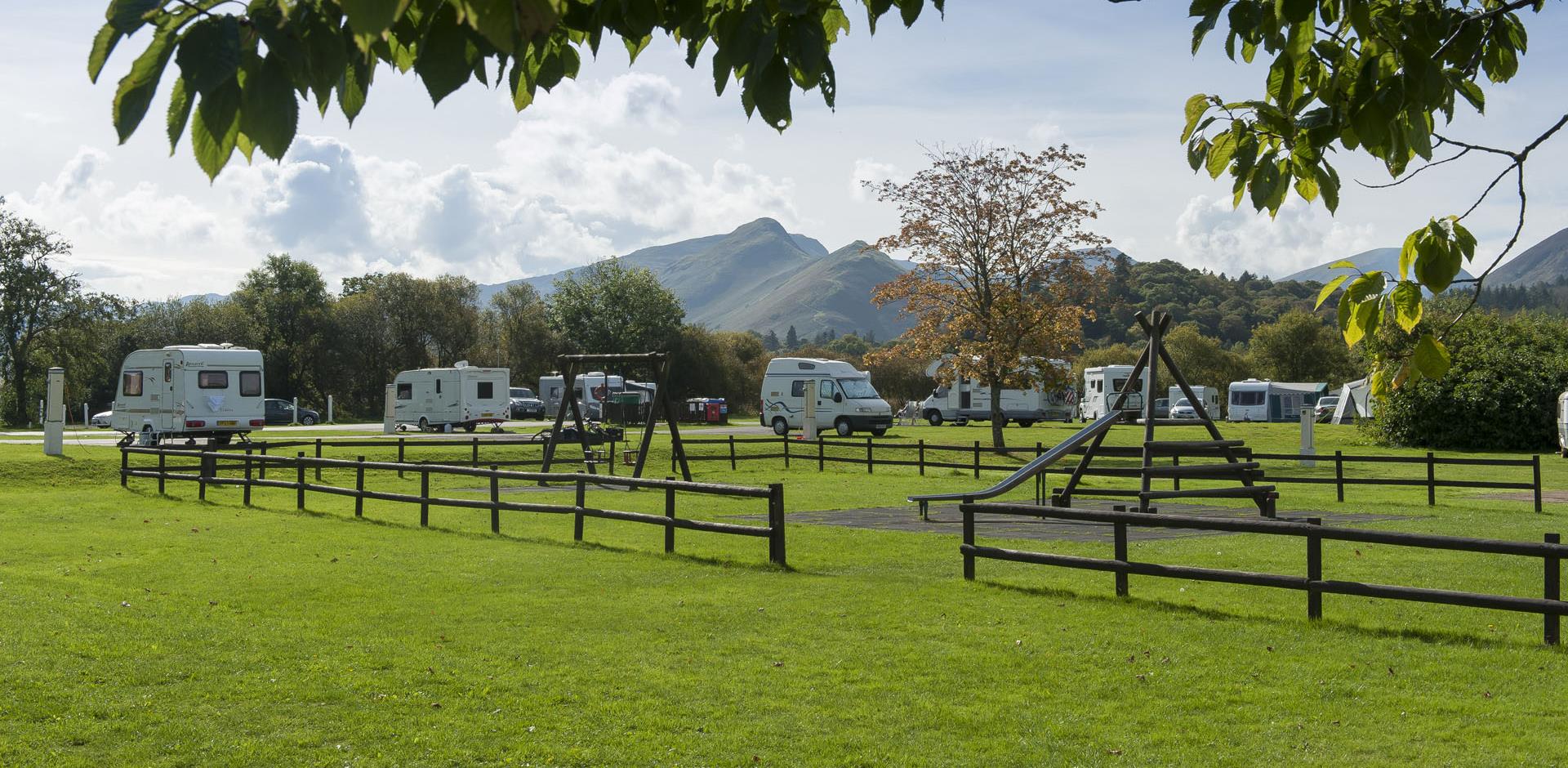 Motorhome campsites
With over 1000 motorhome sites within our camping network we offer campsites with top of the range facilities in a variety of regions across the UK. Our campsites are well suited to motorhomes. Many of our campsites have electric pitches, motorhome service points and battery charging facilities.
What are some of the most popular locations for motorhome holidays?
Last Modified: 28 Apr 2023
Which motorhome sites are open all year?
Many of our Club Sites are open year-round. Our member exclusive campsites all have varying opening dates which are listed on their pages when logged in.
Last Modified: 28 Apr 2023
Which motorhome sites are adult only?
Most of our motorhome sites are family friendly however some of our member exclusive campsites are adult only.
Last Modified: 28 Apr 2023
Can I take my dog to these motorhome sites?
Yes! Our Club Sites are dog friendly meaning your pooch can stay with you for no added cost.
Last Modified: 28 Apr 2023
Can you sleep in your motorhome anywhere?
It's a misconception that you can park up anywhere in your motorhome. View our
guide to wild camping
to find out more.
Last Modified: 28 Apr 2023
How do I find motorhome sites?
If you have a specific destination in mind or are looking for a nearby motorhome site, you can search and filter using
Siteseeker
.
Last Modified: 28 Apr 2023
How long can you stay on a campsite in a motorhome?
Due to the long-term protection of the Club's camping licenses, campers are not permitted to stay on a Club Site for more than 28 consecutive days or 28 days within one calendar month. Find out more by reading our
Club Site policies
.
Last Modified: 28 Apr 2023
Information and inspiration for your next motorhome holiday
Travelling around the UK in your motorhome means you have endless options for places to visit and attractions to explore. Below we've listed some helpful information and inspiration for your next motorhome holiday with us.
Stopping off mid-journey
If you're travelling a long distance to your desired campsite, we have sites with Service Stop-Off Points which our members can use without a campsite booking.
Stay connected
Most of our motorhome sites offer free Wi-Fi, so you'll always be able to stay in touch, post your holiday pictures online and browse for information.
Avoid breakdowns
Read our guide to avoiding motorhome breakdowns prior to setting off on a long journey and ensure your motorhome breakdown cover is up to date.
Don't forget the essentials
Use our handy camping checklist while packing to ensure you don't leave anything at home.
Hunt down picture-perfect locations
These Areas of Natural Beauty are a great place to start when looking for inspiration for your next motorhome trip.
Discover history and architecture
Between the National Trust and English Heritage, you have an endless choice of new places to explore and revisit.
Get your adrenaline pumping
There are plenty of outdoor activities for thrill seekers to do near our motorhome campsites. From bouldering to climbing some of the UK's best mountains, you'll easily find something to get the blood pumping.
Enjoy a gentle pace
Not all motorhome holidays need to be jam-packed with activities. Pretty market towns can provide brilliant bases with the option to travel further afield to explore if you fancy it. Activities like birdwatching, boat trips and wandering through bluebell woods are just a few ideas for those wanting a relaxing holiday.
Give the kids a holiday to remember
Those camping with kids might want to explore attractions like zoos, theme parks, fruit picking farms, and castles. If that's not enough to use up all of that extra energy, why not check out these beach activities, play some of these camping games, or even try a spot of stargazing before bed?
Popular locations for motorhome holidays in the UK