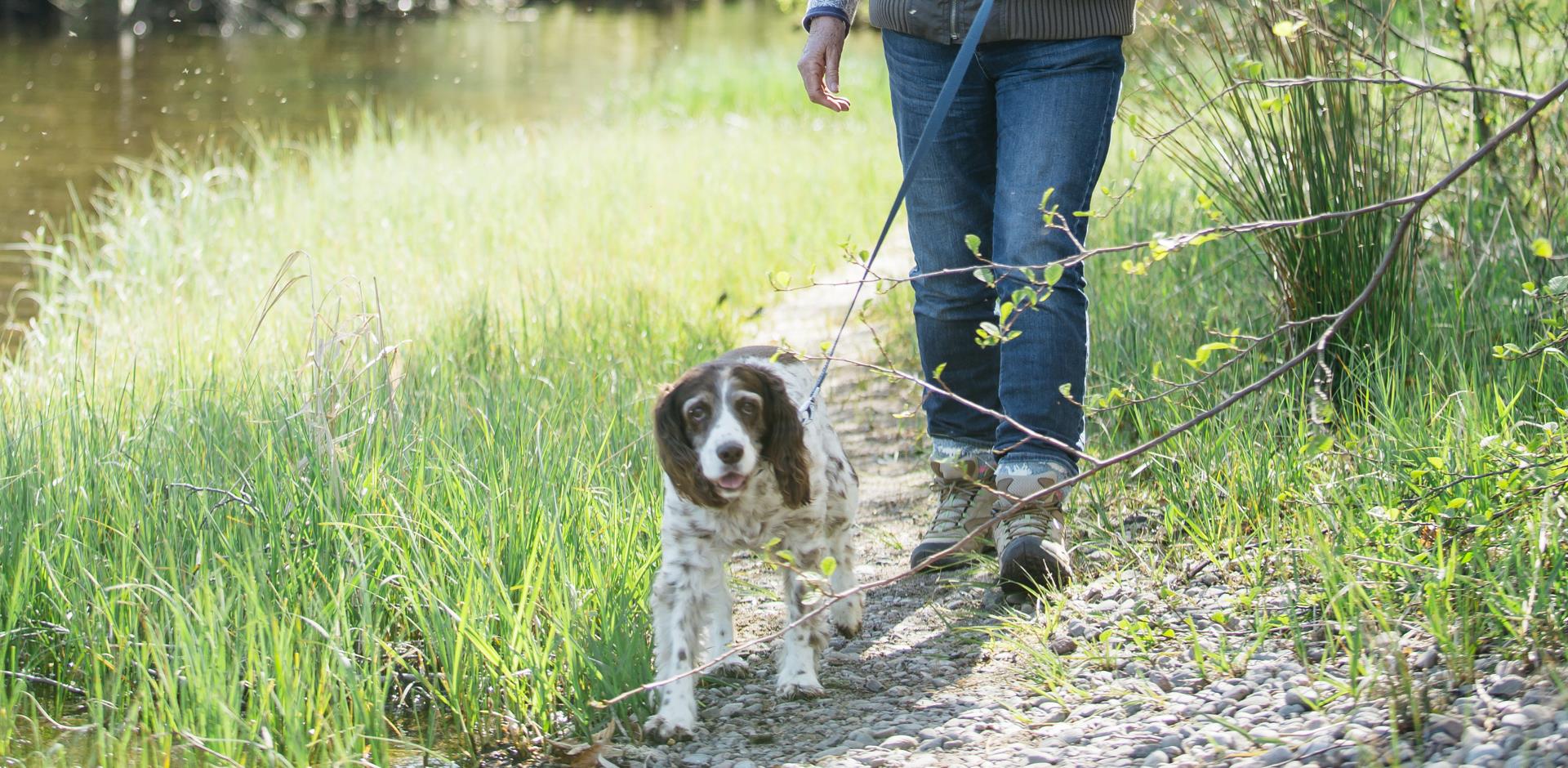 Our best dog friendly campsites
Dog friendly camping
Want to bring your dog camping? We have 100's of campsites where you can do just that for no extra fee. With so many dog friendly campsites for you to choose from we've highlighted some of our favourites as well as tips and tricks below.
Popular dog friendly camping locations
Advice for camping with your dog
There's nothing more stimulating for your dog than taking them somewhere new where they can sniff, explore, and make new friends on their holiday. We do have a few rules for keeping our campers happy when those of the four-legged variety are on the campsite:
1. Pets are welcome on site but the Owners are responsible for the behaviour of their animals.
2. We do not allow on site any breed of dog listed under the Dangerous Dogs act 1991.
3. No animal is allowed to be loose on site and must be kept on a lead no longer than 2m.
4. Proprietary pet cages are only allowed within the confines of the unit including an awning.
5. Pets should be exercised in the areas provided; where available or off site.
6. Owners must ensure that their pets do not foul the site and are responsible for cleaning up after them.
7. If it is deemed a pet is creating a nuisance or causing disturbance to others, their owner will be asked to remove them from site.
8. With the exception of guide dogs, pets are not allowed in the toilet block or other buildings.