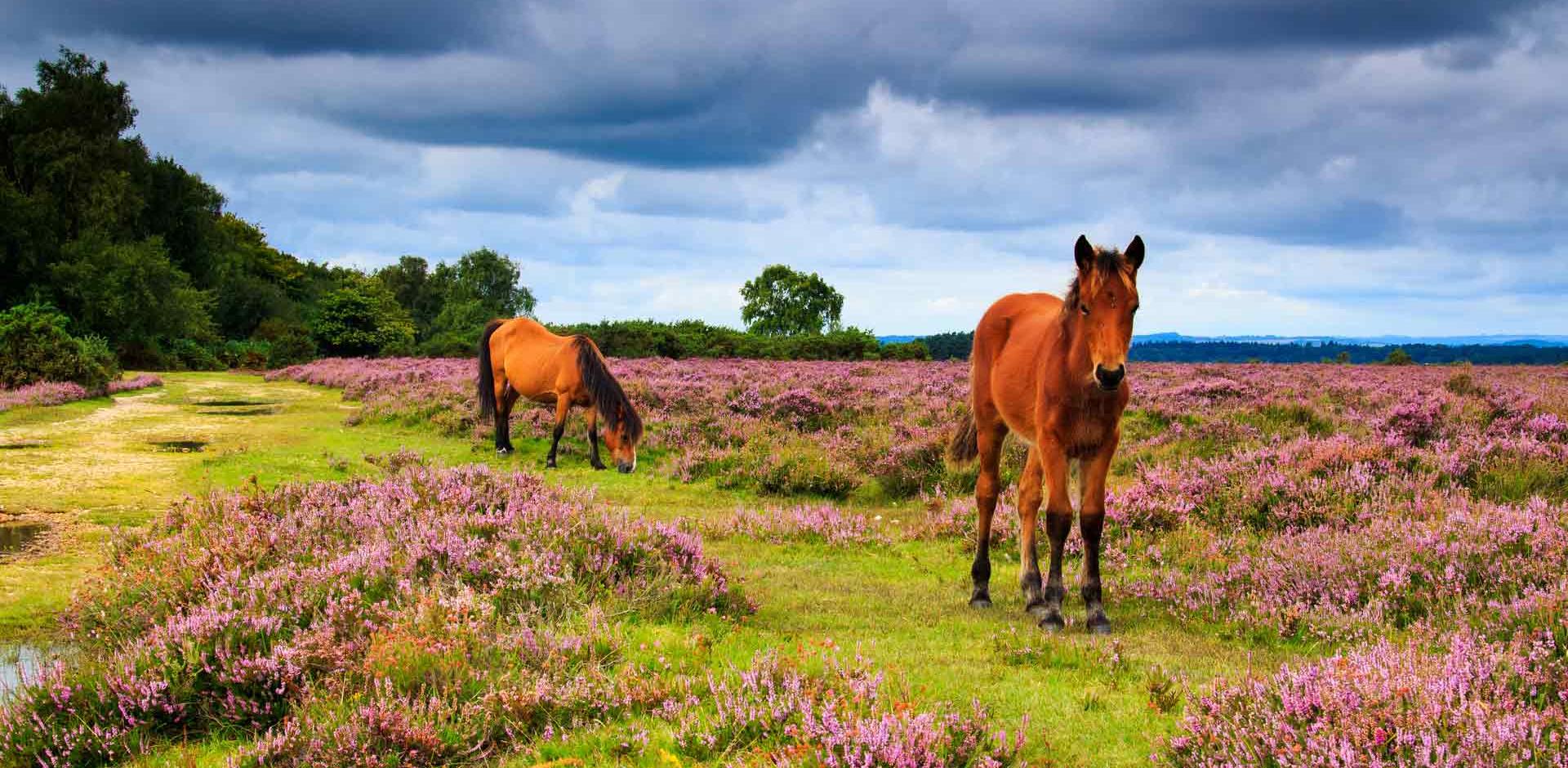 Camping in the New Forest
All about New Forest campsites
Camp in the unique landscape of the UK's beloved New Forest with woodland, open heathland, river and coastal habitats all playing a huge role in the park's conservation. With exclusive access to some of the best New Forest land, you'll find that our campsites are in the most sought-after locations. With campsites near to Brockenhurst, Ashurst, Lymington and many more popular New Forest villages and attractions, you're sure to find the ideal site below.
Can you wild camp in the New Forest?
The rules on wild camping in the UK are complex; please read our guide to
wild camping
.
Last Modified: 06 Apr 2022
Which campsites in the New Forest have electric hook-up?
When looking at our New Forest campsites, you'll find pitch types listed. Those with electric hook-ups will be clearly stated.
Last Modified: 06 Apr 2022
Are there any glamping campsites in the New Forest?
Last Modified: 06 Apr 2022
Which New Forest campsites are adult only?
Most of our campsites are family-friendly however, a selection of our member exclusive sites are
adult-only
.
Last Modified: 06 Apr 2022
Which New Forest campsites are family-friendly?
Our campsites have their facilities listed to make finding a site suitable for you and your family quick and simple. Look out for facility icons such as play area, parent and baby room and washing machines.
Last Modified: 06 Apr 2022
Which New Forest campsites allow dogs?
Most of our campsites allow dogs and have facilities to cater to your four-legged friend. Look out for dog friendly facility icons on campsites, such as whether there's a designated dog walk or doggy shower. View a list of our top
dog-friendly
campsites.
Last Modified: 06 Apr 2022
Where are the best campsites in the New Forest?
Some of the most popular New Forest camping destinations include Brockenhurst, Ashurst, Christchurch, Fritham and New Milton. You'll find campsites in these areas by searching on
SiteSeeker
.
Last Modified: 06 Apr 2022
Things to do and see while camping in the New Forest
With some of the UK's most attractive woodland, plenty of family friendly attractions and history to absorb, you'll never be short of things to do in the New Forest.


Explore the great outdoors
One of the special qualities of the New Forest National Park is the freedom it offers to campers across unenclosed land. There is 143 miles of track suitable for walking, cycling and horse riding (please ensure you stick to way-marked routes at all times).
Walking is one of the best ways to see and experience the New Forest. The area is criss-crossed with numerous tracks and trails with car parking at many of the starting points. Guided walks led by Forestry Commission Rangers are a great way to see the forest. On windy days head to Whitemoor Common, east of Verwood Club campsite, for kite flying and Bolderwood, with its cycle and deer watch trails.
Top things to do in the New Forest
1. Hatcher Pond (thelarges body of water in the forest) near Beaulieu (east of Verwood Club Site) is great for nature watching and coarse fishing.
2. South-east of Verwood Club Site is Beaulieu with the National Motor Museum, Palca House and Beaulieu Abbey.
3. Bucklers Hard on the banks of the Beaulieu River offers an insight into life in an 18th century shipbuilding village.
5. North-east of Verwood Club Site Paulton's Family Theme Park has over 60 rides and attractions and is home to Peppa Pig World.
6. Verwood Club campsite is also handy for the sandy beaches of the Bournemouth Poole area and the beautiful Hengistbury Head.
7. Situated on the cliffs at Highcliffe, Dorset, Highcliffe castle is argued to be the most important surviving house of the Romantic and picturesque style of architecture. The impressive building is situated in a picturesque coastal location nestled amongst a tranquil nature reserve. It is a perfect destination for a relaxing stroll or a picnic on the grounds
8. Bolderwood Deer Sanctuary is perfect for wildlife lovers, allowing you to walk alongside the herd and explore their surroundings.
9. The Sammy Miller Motorcycle Museum is a popular family day out for lovers of all things to do with cars.
10. Lymington, Brockenhurst, Ringwood and New Milton are just a few of the popular towns and villages to explore during your camping trip.
About New Forest wildlife
When camping in the New Forest you're likely to see some of the 3,000 ponies. They've lived in the forest for 2,000 years and are as close to being wild as ponies can get! While they'll happily wander around our campsites, we recommend keeping a good distance and not feeding them. The ponies are one of the many reasons we ask you to keep dogs on their leads at all times.
As well as the ponies, deer, cattle, donkeys, sheep, and pigs all roam the New Forest at different times of year.
Although, not quite so easy to spot, the New Forest is also a stronghold for bats. It's thought that 13 out of the 18 UK species can be found here. And all six species of deer found in the wild in the UK have been recorded at various times in the New Forest too, although you're most likely to see fallow and roe deer.


More popular camping destinations