Food Festivals to Visit in 2022: Our Best Picks
Foodies – these are the best events to book up for this year. The evolving UK food scene means there's more variety than ever to choose from when it comes to food festivals. Sample mouth-watering morsels, sip locally brewed beer and dance to live music.
Loch Lomond Shores Free Food and Drink Festival
When: 2 – 3 April 2022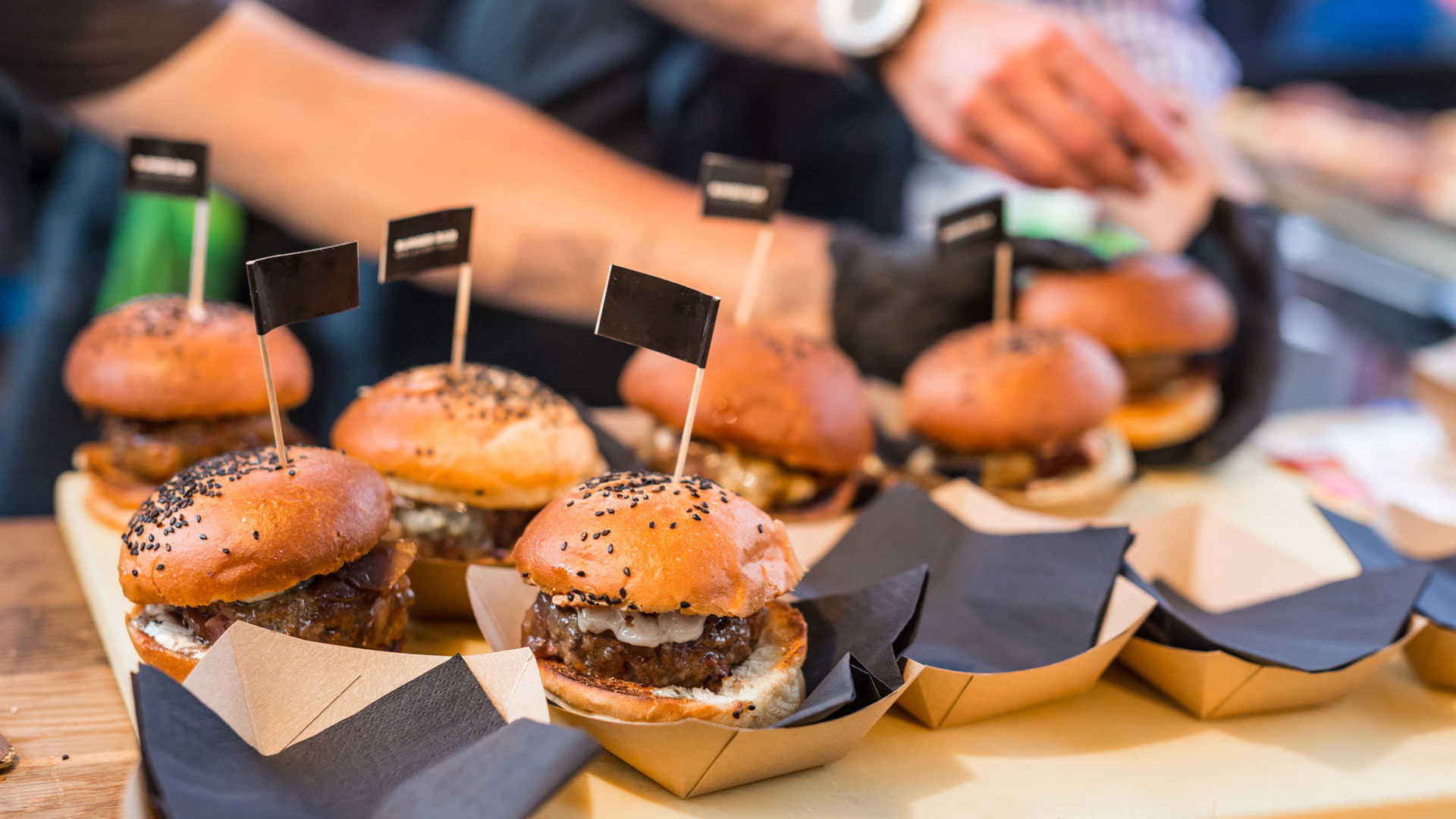 The free to attend food and drink festival on the scenic shores of Loch Lomond is back for 2022. Whiskey tastings, live music, kids' entertainment, cooking demos and of course, plenty of tasty food will be available over the weekend. Loch Lomond is a 40-minute drive from our Milarrochy Bay Club Site and right on the doorstep of our Cashel and Cobleland Camping in the Forest campsites. lochlomondfoodanddrinkfestival.co.uk.
Foodies Festival, Nationwide
When: April – September 2022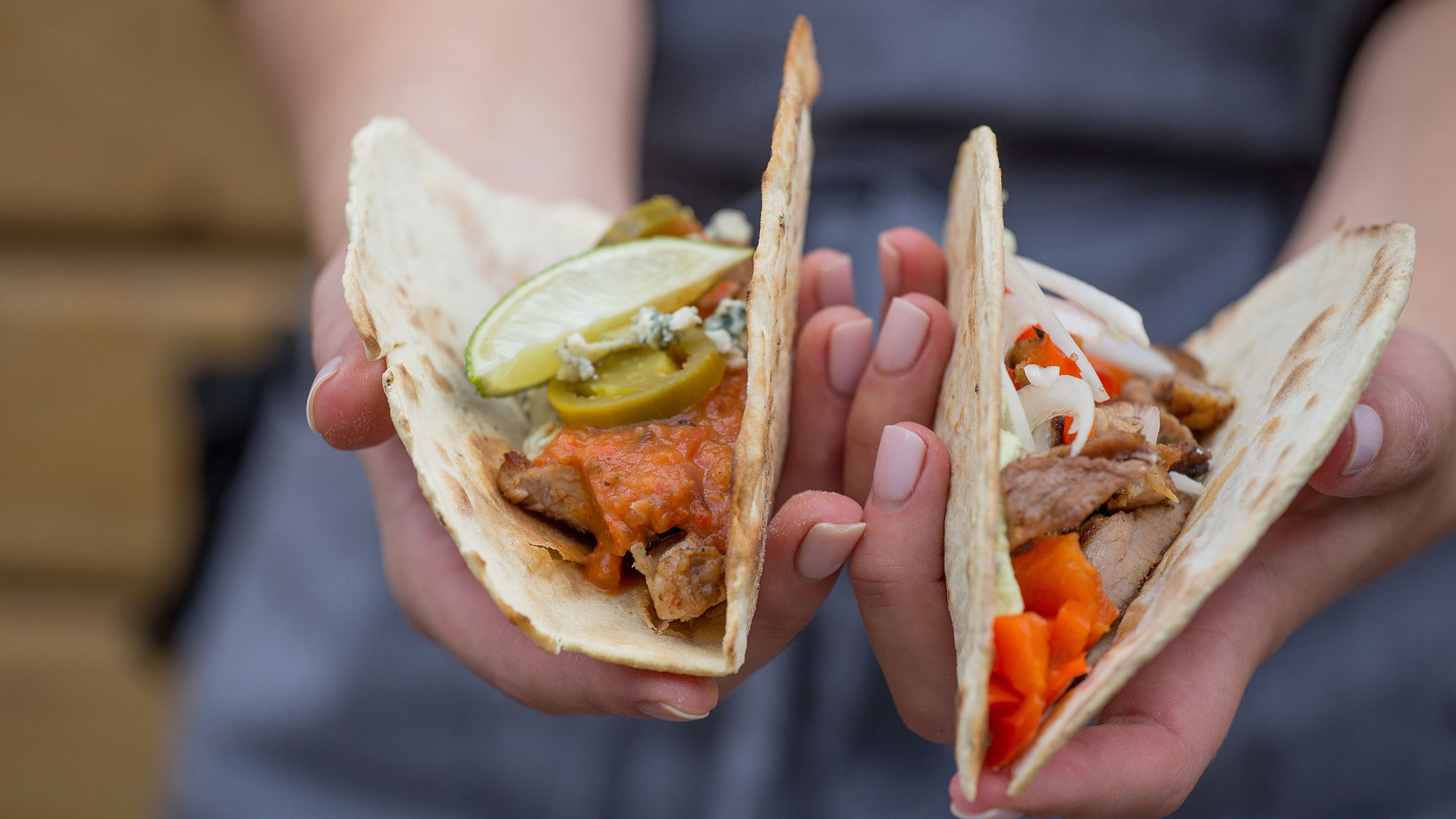 Popping up in various locations, making it easy to find a food festival near you, expect a weekend jam-packed with live entertainment, world-class chefs and plenty of food to choose from. Cake decoration, chocolate making and a chilli eating competition are some of the events to look forward to. foodiesfestival.com.
Sausage and Cider Festival, Nationwide
When: May – September 2022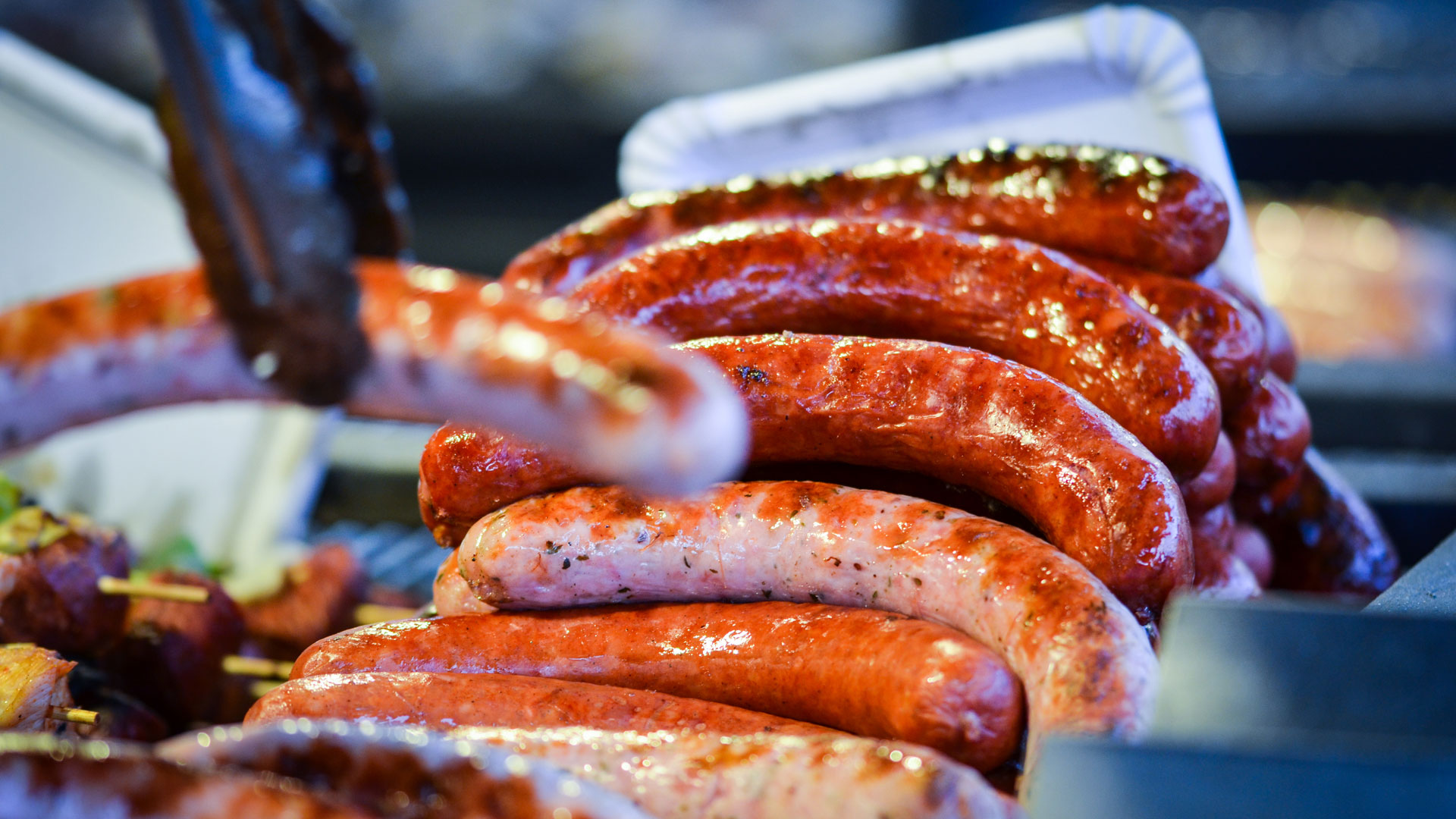 Unsurprisingly, this is the UK's only touring sausage and cider festival. Visiting over 30 locations and showcasing varieties of sausage and beer from around the world, this is one not to miss. Live music, DJs and competitions add to the experience. sausageandciderfest.co.uk.
Pub in the Park, Nationwide
When: May - September 2022

A carefully curated line-up of award-winning and Michelin-starred eateries may be coming to a park near you in 2022! Pub in the Park was launched by celebrity chef Tom Kerridge. Hosting its first event in 2017, these food festivals have become some of the best culinary events of the summer. Alongside mouth-watering food and masterclasses, you can expect a line-up of chart-topping acts to party to. pubintheparkuk.com.
The Great British Food Festival, Nationwide
When: May – September 2022

Stopping at 11 stately homes across England, Scotland and Wales, The Great British Food Festival makes a fantastic family-friendly day-out. Sample meals from street food vendors, watch cooking demonstrations, enjoy live music, head to the mini zoo and much more on your day out. greatbritishfoodfestival.com.
BBC Good Food Show Summer, Birmingham
When: 16 – 19 June 2022
An indoor celebration of seasonal treats with cooking demonstrations, tastings, endless foodie shopping and much more. Dame Mary Berry, James Martin, Michel Roux, and Tom Kerridge are just a few of the chefs to look out for. bbcgoodfoodshow.com.
Clitheroe Food Festival, Lancashire
When: Saturday 30 July 2022

Set in the charming Lancashire town of Clitheroe near our Club Site, this food festival celebrates the county's food and drink heritage. Eat some of the best food that Lancashire has to offer, drink locally-brewed beer and listen to local music acts. Open for one day only; the Clitheroe Food Festival is a free, family and dog-friendly event. clitheroefoodfestival.com.
The Isle of Wight Garlic Festival
When: 20 – 21 August 2022

Are you a garlic lover? Picture garlic flavoured popcorn, fudge, ice cream and much more! Being the biggest summer show on the Isle of Wight, you can expect live music, children's entertainment and a fun fair. Why not stay on our Adgestone Club Site while visiting? With a swimming pool and family-friendly atmosphere, it's ideal for a late summer holiday. garlicfestival.co.uk.
The Big Feastival, Cotswolds
When: 26 – 28 August 2022

The Big Feastival is now in its tenth year, hosted on Alex James's Cotswold farm. One of the most anticipated events of the summer, this food festival is jam-packed with live music and, of course, spectacular food. Why not stay nearby on our Chipping Norton Club Site, complete with glamping tents and just an eight-minute drive away.
Hampton Court Palace Food Festival
When: 27 – 29 August 2022

The annual food festival at Hampton Court Palace is a great day out for the whole family, located in the beautiful gardens. Explore the grounds, enjoy great street food, artisan drinks, kids' entertainment, music and much more. hrpfestivals.com.
Meatopia London
When: 2 - 4 September 2022

Meatopia was brought to East London's Tobacco Dock in 2013 after its success in New York City. As the name suggests, this London food festival is all about high quality, ethically sourced meat cooked over ethically sourced wood and charcoal by some of the world's top chefs. Combining barbecued meat, cool drinks and live music, Meatopia is one of London's biggest food events of the summer. meatopia.co.uk.
Ludlow Food Festival
When: 9 – 11th September 2022

Enter the grounds of the medieval Ludlow Castle to see cooking demonstrations and enjoy tastings across the 3-day event. With local producers attending, as well as those from further afield, it's a great way to support the UK food scene. ludlowfoodfestival.co.uk.
Hastings Seafood and Wine Festival, East Sussex
When: 17 – 18 September 2022
Camping in Sussex or living nearby? In the Old Town of Hastings, this seafood and wine festival draws visitors from across the South-East. Enjoy food caught just off the shores of Hastings, paired with a diverse selection of wine from local vineyards and retailers. All of this will be accompanied by wonderful local live music and lively street entertainment.
Abergavenny Food Festival, Wales
When: 17 – 18 September 2022

Back-dropped by the rolling hills of the Brecon Beacons National Park, the Abergavenny Food Festival is known as the "Cannes of Food Festivals". The festival attracts more than 30,000 visitors and generates an estimated £4 million for the local economy each year. Watch cooking demonstrations, sample local food and roll your sleeves up and get stuck in at the cookery school. abergavennyfoodfestival.com.
Aldeburgh Food and Drink Festival, Suffolk
When: 24 – 25 September 2022

Starting in 2006, the Aldeburgh Food and Drink Festival is a celebration of Suffolk's food and drink scene. Set in the stunning scenery of Snape Maltings, close to the East Anglian coastline, this festival is a great day out for the whole family. Sample food and drink from over 100 local producers, watch a mesmeric cooking demonstration or book a masterclass with one of the talented chefs. Our Kessingland Club Site is around a 40-minute drive away. aldeburghfoodanddrink.co.uk.
Falmouth Oyster Festival, Cornwall
When: 13 – 16 October 2022

Hosting its first event back in 1997, the Falmouth Oyster Festival is one of Cornwall's most popular food events. Set beside Falmouth Harbour, the Oyster Festival boasts cookery demonstrations, live music and local food stalls. Stay on our nearby Veryan Club Site. falmouthoysterfestival.co.uk.
Dartmouth Food Festival, Devon
When: 21 – 23 October 2022

Celebrating the famous food and drink culture of the South West, Dartmouth Food Festival boasts workshops, tastings, competitions, over 120 hand-picked exhibitors and much more. Set in the pretty Devon port-town of Dartmouth, right by our Club Site of the same name, this is worth marking in your calendar. dartmouthfoodfestival.com.
Padstow Christmas Festival, Cornwall
When: 1 – 4 December 2022

Hosted annually since 2008, the Padstow Christmas Festival is perhaps Cornwall's most popular festive event – and with good reason! Attracting over 40,000 visitors each year, the festival brings together top chefs and local food producers, creating a unique Christmas atmosphere. Our Tregurrian Club Site is a 25-minute drive away from beautiful Padstow. padstowchristmasfestival.co.uk.
Vegan food festivals 2022
Scottish Vegan Festival
When: 8 May 2022

An event run by the Farplace Animal Rescue charity, the Scottish Vegan Festival in Edinburgh celebrates not just food but all things vegan. Expect stalls selling delicious world foods, drinks, bags, cosmetics and much more. scottishveganfestival.com.
Vegan Life Live, London
When: 11 – 12 June 2022

Book your tickets to Vegan Life Live, held in Alexandra Palace by the team behind Vegan Life magazine. A great one to attend if you're vegan or just curious and wanting to learn more. With Q&A sessions, cooking demonstrations and exhibitors showcasing a range of goods from food to skincare, there's something for everyone. veganlifelive.com.
Vegan Camp Out, Leicestershire
When: 15 – 18 July 2022

Voted the UK's best vegan festival, the Vegan Camp Out is everything you could want and more. A huge lineup of music acts, workshops, fitness classes, and delicious food options are on offer. The food on offer is always extensive, expect everything from kebabs to ice cream and juices. vegancampout.co.uk.
VegfestUK, London
When: 12 – 13 November 2022

VegfestUK is one of the most anticipated vegan food festivals of the year. Hosted at Olympia in Kensington, in the heart of London, VegfestUK is just a short train journey from two of our Club Sites, Walton and Chertsey. Opening its doors in November, Vegfest UK celebrates all things vegan. Take a wander through the Vegan Food Village, watch cookery demos and try your hand at meditation in the yoga zone. vegfest.co.uk.
Has this guide left you feeling hungry for more? If so, take a look at some of our camping food and cooking ideas.