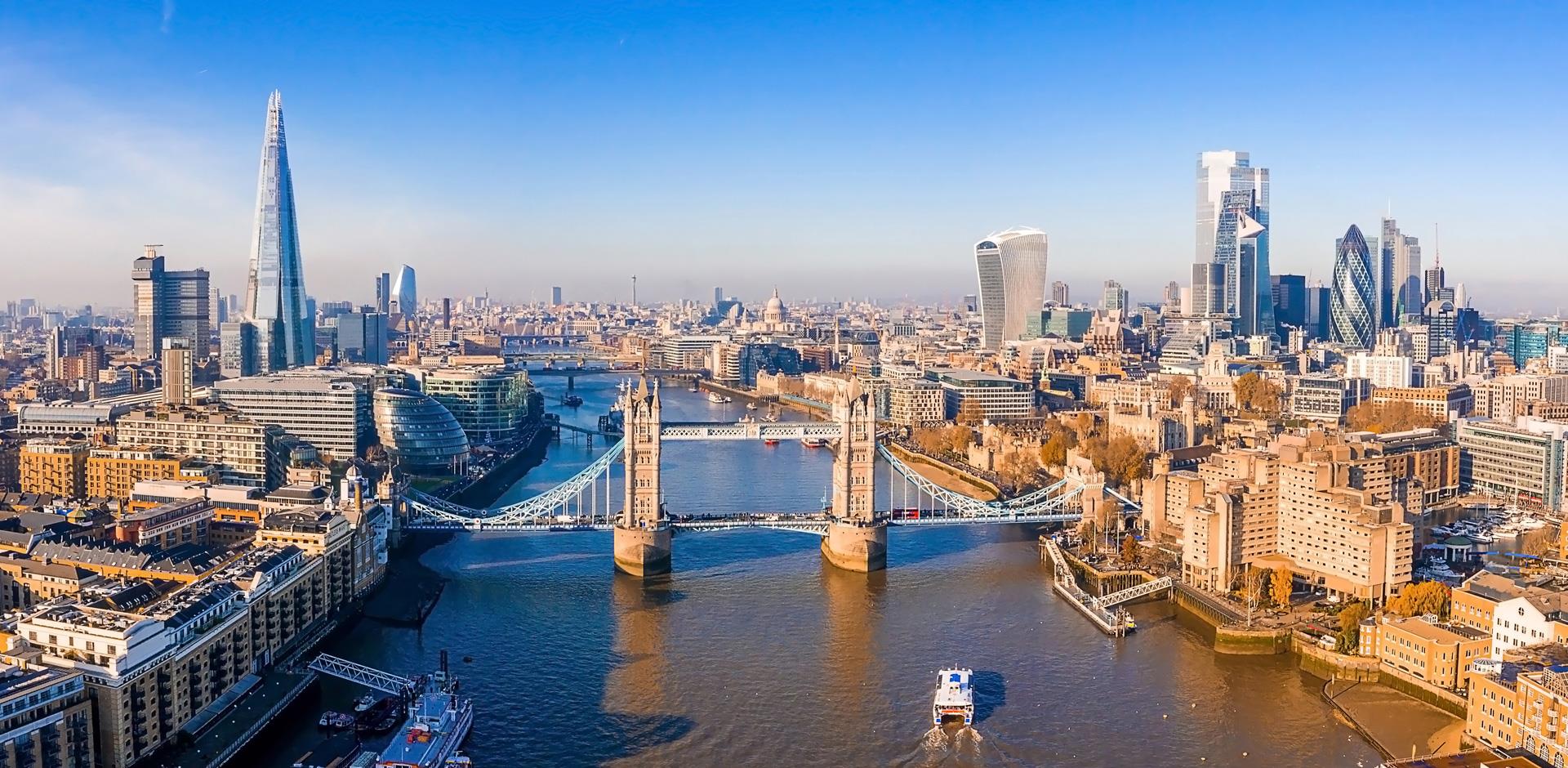 Best Campsites Near London
Create an Unforgettable Camping Experience in London
If you're looking for a great way to get a fresh perspective of London, check out our brilliant campsites near the stunning capital. Here you'll have a relaxing base which is only a short commute from the action-packed city centre.
What are the best campsites near London?
We have some great campsites near London that provide easy access to the capital. They're great spots to set up base before heading out to the busy city. Our popular campsites include:
Last Modified: 28 Apr 2023
Are campsites near London dog friendly?
Most of our campsites near London are dog friendly. To ensure your selected campsite welcomes dogs, keep a look out for dog-friendly facility icons on campsite pages, such as whether there's a designated dog walk or a doggy shower. You can also view a list of our top
dog-friendly campsites
.
Last Modified: 28 Apr 2023
Do the London campsites have WiFi?
To know if your chosen campsite has WiFi, you can filter through the results page by selecting the WiFi icon. You can also scroll to the bottom of your London campsite and see if the icon is present.
Last Modified: 28 Apr 2023
Which campsites near London are suitable for children?
Our campsites have their facilities listed to make finding a site suitable for you and your family quick and simple. Look out for facility icons such as play area, parent and baby room, and washing machines.
Last Modified: 28 Apr 2023
More about camping near London
Choosing a campsite near London is all about finding easy access to the city. Surrey is a great destination, with reliable train access to London and the North Downs on your doorstep. Another great spot worth considering is Hertfordshire. With thatched cottages in picture-perfect villages, plenty of countryside to explore and just a short journey away from the city, it's definitely a great base point.
Caravan sites near London
For caravanners, we know the challenge of finding a campsite near London with the right facilities and easy access. That's why you'll find instructions on our campsite pages about the best access routes for large vehicles and what facilities are available on site.
You can then park up knowing you'll have access to electric hook-ups, WiFi, and all other desirable amenities.
Tent camping near London
If you prefer to camp under the stars, we have plenty of space for you to set up your tent. You can bring your tent to our well-maintained facilities, including showers, toilets, dishwashing areas and family shower rooms. You'll find all our information on campsite facilities on the campsite page.
If you're new to camping or want an easy break without the hassle of pitching your tent, check out our Ready Camp options.
Things to do near your London campsite
Whether you're looking for a family holiday, a romantic weekend, or an action-packed break, camping in London is the perfect choice for your next trip. With a wide variety of museums, galleries, historical landmarks, parks and churches, London has something that will guarantee a fun-packed trip.
Buckingham Palace
London is famous for many things, and Buckingham Palace is definitely up there. Located between Green Park and St James' Park, Buckingham Palace is the primary residence and office of the British monarchy.
If you're camping near London, you can pre-book a visit to the palace and see a selection of rooms. You can also wander outside the palace and watch the famous Queen's Guards in action.
Westminster Abbey
One of London's most important UNESCO World Heritage Sites, Westminster Abbey hosts many special ceremonies, including coronations and royal weddings. Marvel at the impressive architecture, see the resting places of kings and queens passed, and visit poets' corner, where some of the UK's most famous writers, such as William Shakespeare and Jane Austen, are buried.
Big Ben
Overlooking central London, Big Ben, officially known as Elizabeth Tower after Queen Elizabeth II, is the world's largest four-facing chiming clock tower. Designed by Augustus Pugin and completed in 1859, Big Ben exhibits neo-Gothic architecture and is just short of 100m tall.
London Eye
Sitting beside the River Thames, overlooking Westminster Bridge and the Houses of Parliament, is one of the city's most recognisable and popular landmarks, the London Eye. It is officially the tallest ferris wheel in Europe, and whilst on it, you can admire panoramic views across the capital.
The British Museum
When camping near London, you can also visit a range of museums and galleries.
The British Museum is a notorious museum established in 1753. It's home to over eight million items sourced from around the world. The museum takes you on a tour through the history and growth of human civilisation and culture across the millennia.
The popular spot is free to enter and exhibits fascinating artefacts such as the Rosetta Stone and the Parthenon Sculptures.
Other great museums to visit include the London Bus Museum, Science Museum London and the Natural History Museum.
Hyde Park and Kensington Gardens
If you want to enjoy some greenery inside London, Hyde park and Kensington Gardens are must-see locations.
Hyde Park is a Grade I listed park in Westminster. It's the largest of the four Royal Parks that form a chain from the entrance to Kensington Palace through Kensington Gardens and Hyde Park, via Hyde Park Corner and Green Park past the main entrance to Buckingham Palace.
Tower of London
Originally built by William the Conqueror in 1078 as a statement of his power and success, the Tower of London is one of Britain's most iconic historical landmarks. Over the last millennium, it has been a notorious prison, palace, armoury, menagerie and fortress guarded by the famous Beefeaters.
London Zoo
A great adventure for all the family whilst camping near London is London Zoo. The zoo is home to over 650 species of different animals, and its recognised as the world's oldest scientific zoo.
Madame Tussauds London
A great experience for all the family when camping near London is visiting Madame Tussauds. Whether you want to meet an A-list celebrity or the Royal Family, the gallery has over 190 wax figure statues to photograph.
Warner Bros. Studio Tour London
Calling all Harry Potter fans! You can have a magical day out with a behind-the-scenes tour of the Harry Potter films at Warner Bros. Studio Tour London.
You'll see the original sets used when filming, costumes and props. You can also recreate a scene and step inside the Great Hall, Dumbledore's office and Hagrid's hut. It's the ultimate Harry Potter experience you do not want to miss while camping near London.
Emirates Air Line cable car
You can also experience London from the air with the Emirates Air Line cable cars. You'll be able to glide above the Thames and see some spectacular views. The cart departs every 30 seconds from the Greenwich Peninsula and the Royal Docks.
The Shard
Although we all love some pub grub near our London campsites, you can also have a change of scenery and enjoy a luxurious experience at The Shard. With various restaurants, a 360 skyline view of London and some phenomenal bars, The Shard is an experience worth remembering.
London's West End
London's association with the theatre stretches back centuries and is closely linked with the city's history. London has roughly 250 theatres that perform a variety of class acts. Whether you want to watch Lion King live, Grease the Musical or Hamilton, London's West End has an array of shows for everyone.
More popular camping destinations
From £48
Join the Club
Whether you choose to holiday with a caravan, tent, motorhome, campervan or any touring unit, we offer the best range of pitches and facilities. We even have glamping and holidays overseas. Join The Camping and Caravanning Club to benefit from over 120 years' expertise and discounts carefully tailored to our members.
Save

30% off Club Sites and other discounts including retailers, days out and events and many more…

Explore

Access to an exclusive network of over 1,200 member-only small sites across the UK

Exclusive

Don't miss out on your favourite locations - book up to a year in advance with priority booking for members

Support

Friendly UK Service Centre, free technical advice, insurance products tailored for members