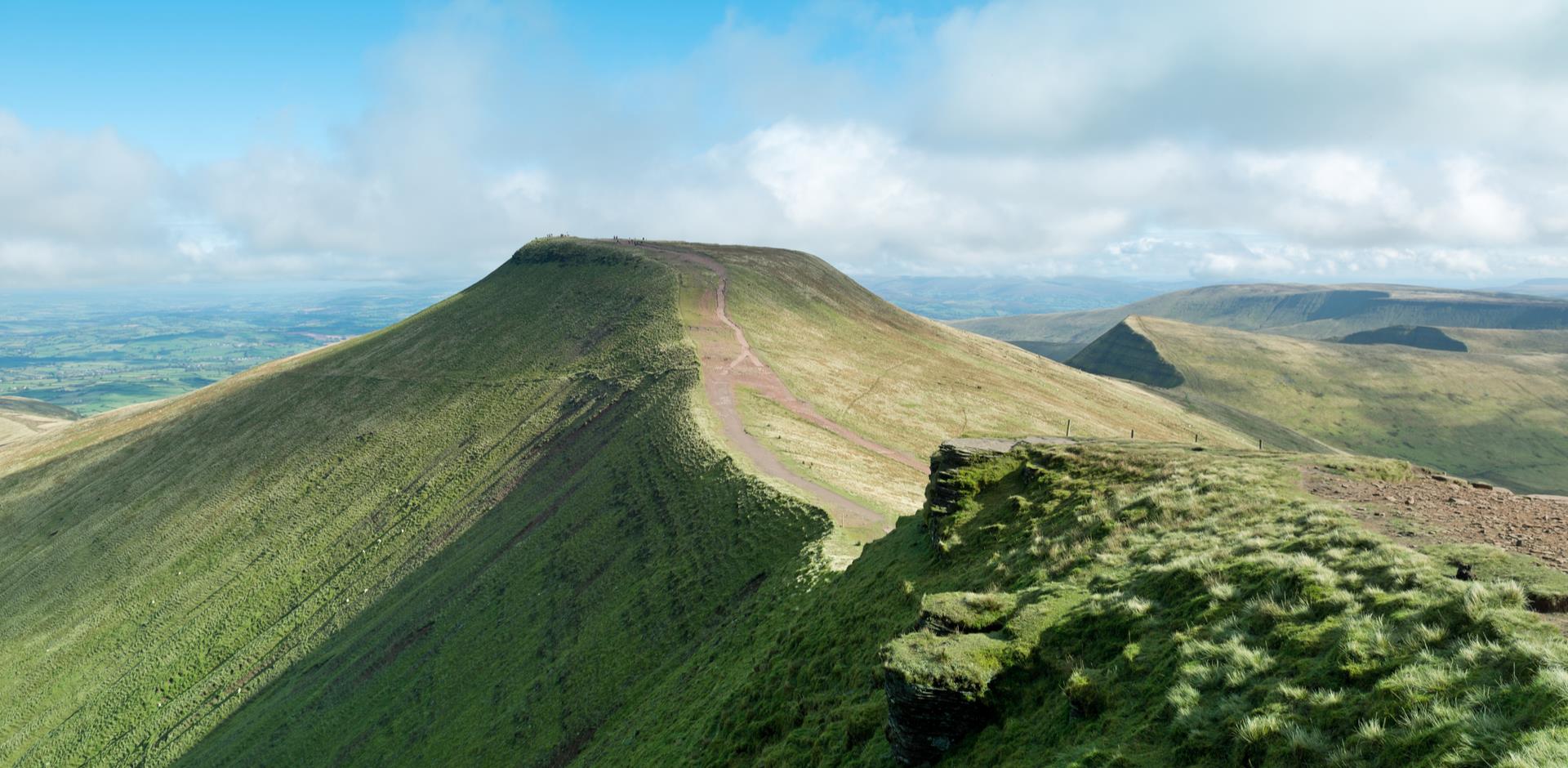 Camping in the Brecon Beacons (Bannau Brycheiniog)
Campsites in the Brecon Beacons
The Brecon Beacons National Park is 520 square miles of high, grassy ridges and includes the highest mountains in southern Britain. Camping in or near the magnificent national park allows you to have a convenient base to pitch up and relax, ready for your adventures. Discover our campsites in the Brecon Beacons below.
Camping in the Brecon Beacons FAQs
Can you camp anywhere in the Brecon Beacons?
The rules for wild camping in the UK can be complex – read our guide to
wild camping
to learn more.
Last Modified: 28 Apr 2023
Which campsites in the Brecon Beacons are open all year round?
Several campsites near the Brecon Beacons are open all year round. Select the 'open all year' option to find your ideal stay.
Last Modified: 28 Apr 2023
Are there any adult-only campsites in the Brecon Beacons?
To find an adult-only campsite in the Brecon Beacons, filter through the campsites by selecting 'Adult-only'.
Last Modified: 28 Apr 2023
Are there any family friendly campsites in the Brecon Beacons?
To find which campsites in the Brecon Beacons are family friendly, filter your results and select 'Family friendly' or keep an eye out for the family-friendly icon at the bottom of the campsite page.
Last Modified: 28 Apr 2023
More about camping in the Brecon Beacons
The Brecon Beacons National Park is flooded with unspoilt land, phenomenal views, stunning wildlife and plenty to do. It's the perfect camping trip for families and those seeking a quieter escape.
Exploring the outdoors
Two thirds of the Brecon Beacons National Park is made up of old red sandstone, which is separated by rivers to form four distinct ranges of hills:
The Black Mountain (to the west)
Forest Fawr
The Central Beacons
The Black Mountains (to the east)
Campers looking for caving opportunities should visit the southern edge, made up of grit and limestone. They house magnificent caves and passages.
For those campers who enjoy bouldering or rock climbing, the national park offers plenty of challenges for climbers and abseilers of varying abilities. The park has sheltered crags, old quarries, and rocky escarpments with stunning views, so you'll never get bored of climbing.
The refreshing part of bouldering, rock climbing, or abseiling in the Brecon Beacons is that numerous guides are offering their expertise and knowledge on the sport so you can practice your skills in a safe environment.
When it comes to exploring the outdoors, you can't visit the Brecon Beacons National Park and forget your walking boots. The park is every walker's paradise. There are tons of trails to explore, beautiful wildlife to see, picturesque views to capture and hills to climb. Some top walking trails include:
If you're looking for beautiful waterfalls whilst camping near Brecon Beacons, here's a list of gorgeous waterfalls you can't miss.
More things to do when camping in Brecon Beacons
National Showcave Centre for Wales

While camping at Brecon Beacons, discover and explore some of Wales' magnificent caves at the National Showcave Centre for Wales. The three caves, Dab-yr-Ogof, Cathedral Cave and Bone Cave are all close together but offer a unique experience as you pass through. At the end of travelling through the caves, you'll get the chance to walk behind 40ft high waterfalls and marvel at the magnificent view.

Brecon Mountain Railway

Whether you're camping near the Brecon Beacons with your family, your other half or solo, you must take a trip on the Brecon Mountain Railway.

The train starts in the town of Brecon and takes you on a scenic journey through the Brecon Beacons National Park and Pontsticill, along the full length of the Taf Fechan Reservoir, before climbing to Torpantau high.

You can visit the railway throughout the year and book a single or return ticket. Whilst travelling, you can stop off at the main station in Pant and enjoy some tasty refreshments from the tearoom or purchase some wonderful souvenirs at the gift shop.

If you're visiting during the festive season or Easter, you can book seasonal specials, which consist of an hour-and-a-half journey to Santa's grotto or to meet the Easter Bunny. On the way, you'll be kept well entertained with treats, lights and fun activities for all.

Talybont Reservoir

Talybont Reservoir is the largest reservoir in the Brecon Beacons, and it makes for a great walk or cycle route. If you're visiting the reservoir, don't forget to take a camera as the surrounding views are breathtaking.

Horse riding in the Brecon Beacons

An exciting and unique way to trek through the national park is on a horse. Whether you're after a self-guided, guided or learn-to-ride horse, you'll definitely be able to find a local stable that can accompany your needs.

Here are some horse riding stables that offer treks through the Brecon Beacons National Park,
Alpaca trekking
Horses aren't the only stunning creatures you can trek with through the national park. Alpaca My Boots is a fun and unique trekking experience where you can explore the mountains, rolling hills and beautiful green valleys with a gang of adorably fluffy alpacas. During the trek, you can get a 360-degree viewpoint and photo opportunity with the alpacas to remember the wonderful moment.
On Wednesday, all the alpacas take a rest from trekking, and Alpaca My Boots have introduced a new activity called 'Mindfulness with Alpacas'. This is a unique form of meditation that everyone can join. It's a great way to enjoy the alpaca's company and take in Brecon Beacons' views without walking a large distance – making it perfect for any visitors with mobility issues.
Jacob Sheep Trekking and Farm Experience Days
If horses and alpacas don't have you amused, maybe sheep will. At Jacobs sheep farm, there's something to do all year around. Whether you want to walk with sheep, cuddle and feed them, shear sheep or take part in a lambing experience day, you can do it all. The farm experience day also includes a fleeting workshop, goat experience day and pony trekking.
Black Mountain Adventure
For campers who love adrenaline-filled adventures, Black Mountain Adventure park offers a phenomenal range of land and water activities.
Land activities include,
Archery
Caving
Clay pigeon shooting
Rock climbing and abseiling
High-level ropes course
Hill walking
Land carting
Low-level challenge course
Mountain biking
Orienteering
Water activities include,
Gorge adventure
Paddleboarding
Raft building
White water rafting
With so much to do, camping in the Brecon Beacons makes for a perfect trip.
More popular camping destinations