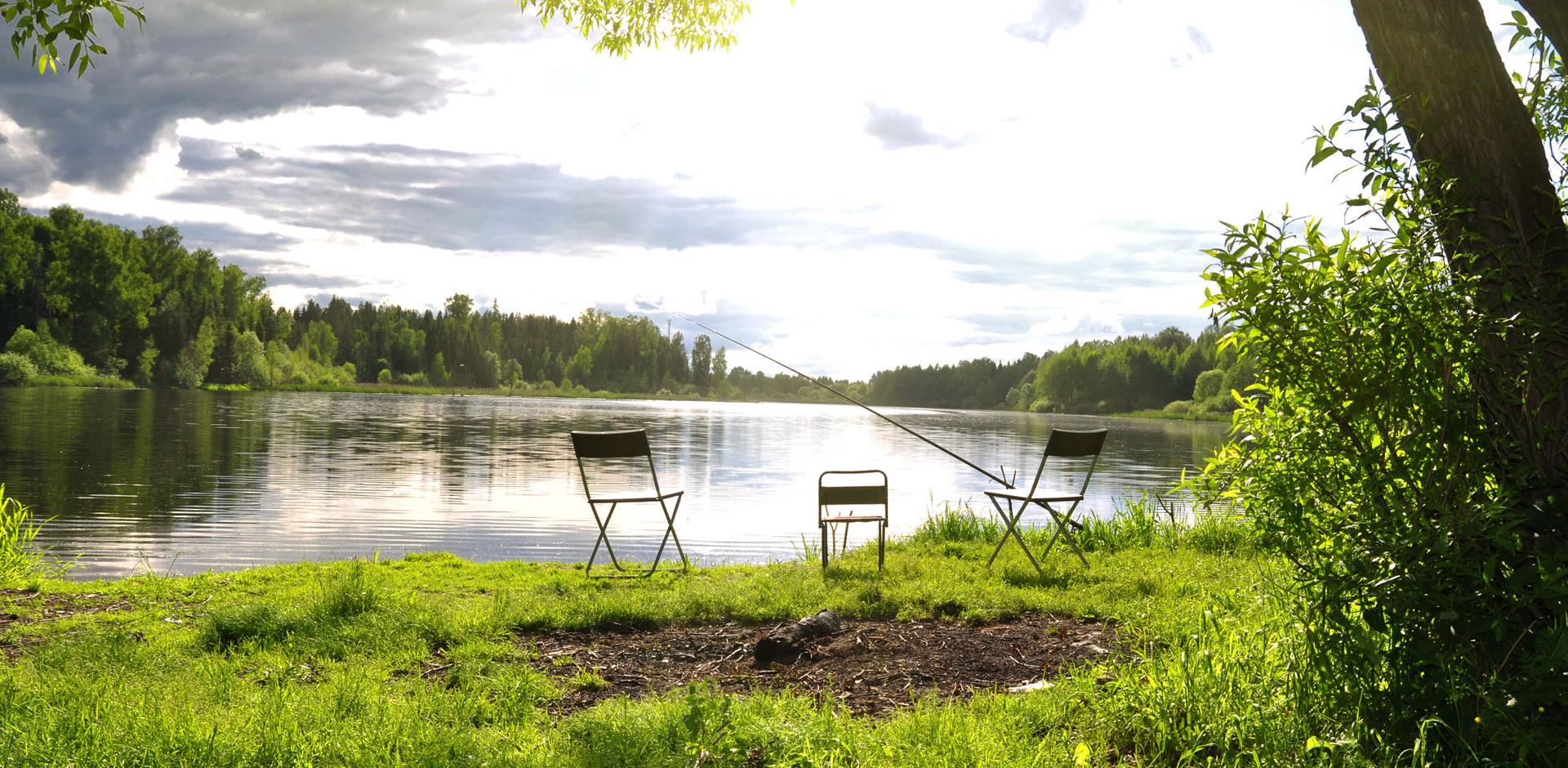 Make the big catch at these campsites
From tranquil fishing lakes on our campsites to bubbling rivers passing through, these are the best campsites for those wanting to cast a line, sit back and enjoy the great outdoors. Whether you're an old hand or just getting started, we guarantee these beautiful campsites will have you hooked.
Can I search campsites with fishing by location?
Yes, you can search campsites by location on
Siteseeker
and filter by Fishing (under Activities).
Last Modified: 11 May 2023
Where are some of the most popular fishing campsites in the UK?
Last Modified: 11 May 2023
What are the rules for fishing on these campsites?
Please contact the campsite directly prior to booking if you have any specific questions as each fishing location has its own rules. You'll find general advice further down this page.
Last Modified: 11 May 2023
Are there any regulations or licenses required for fishing in certain locations?
Yes, you'll find information on this on our campsite pages. Alternatively, call the campsite directly prior to booking to find out more.
Last Modified: 11 May 2023
Are there any dog friendly campsites with fishing?
Yes, all of our Club Sites allow dogs. Look out for facilities which make aim to make your stay easier like dog showers and dedicated on-site walks prior to booking.
Last Modified: 11 May 2023
Where can I find more information about fishing in the UK?
Last Modified: 11 May 2023
Advice for fishing on our campsites
Whether you're a pro or just starting out, we want your on-site fishing experience to be exactly what you want to make of it. Each fishing campsite will have its own rules but here are some tips to make sure you and those around you can have an enjoyable experience.
Stay safe while fishing on our campsites
Please remember that all water is dangerous, no matter how deep, and care should be taken when fishing. While riverbanks and lakeside fishing spots may be maintained, erosion can happen, and you should take care near the water's edge. Check the weather forecast each day so you're appropriately dressed and can pack everything you may need to have a comfortable day fishing.
Look after local wildlife
Never leave a rod unattended with bait on the bank as this may attract other birds or animals, causing undue harm. Use non-toxic weights where applicable – never lead weights as they are illegal and while dust shot (size eight and smaller) are legal, they are toxic to birds if ingested. Use spillproof containers for lead dust shot, and always dispose of used lead safely at home.
Look after the environment
Never leave any litter behind. There are rubbish facilities available on our campsites, or you can carry it with you until you can dispose of it safely. Leaving rubbish behind impacts the next person's fishing experience and is harmful to wildlife.
Take care when handling fish
Here are some ways to avoid undue harm while fishing, making it more sustainable.
• Using barless or micro barb hooks has been shown to increase the survival rate of fish after release. We therefore prefer barbless hooks are used while fishing on our campsites.
• Reel fish in until you can pick it up with your hand, keeping the fish in the water for as long as possible. Try to prevent the fish from struggling and jumping as much as possible to prevent exhaustion.
• When you do handle fish, do so with wet hands to prevent damaging their scales.
• Hold fish firmly so they can't shake free.
• Please release fish back into the water gently, causing minimal disruption.
The best places to fish in the UK
There's a brilliant variety of destinations to go fishing in the UK, all with their own unique characteristics and attractions. Here are some of the top places you can go camping and fish in the UK.
Northumberland
Home to our Haltwhistle Club Site, Northumberland draws in fishing enthusiasts for its combination of coastline and river fishing. The River Tyne is renowned for its salmon and sea trout runs, the River Coquet for brown trout and grayling and the River Tweed, which forms part of the border between England and Scotland, is well known for Salmon fishing. Alongside brilliant coastal and river fishing, there are numerous lakes and reservoirs where you can enjoy stillwater fishing. Kielder Water, the largest artificial lake in northern Europe, is stocked with various fish species, including pike, perch, roach, bream, and trout.
Loch Ness, Scotland
It's not just the Loch Ness Monster swimming in the dark waters of this famed loch. Our Loch Ness Shores Club Site, aptly named for its position on the loch's south shore, benefits from easy access to the banks. Loch Ness does have a variety of fish, but brown trout are the most common species. Fishing on Loch Ness requires a permit, and it's worth bearing in mind that Atlantic salmon are found in the lake, and catching the species is regulated.
Usk Reservoir, Brecon Beacons National Park
Our Rhandirmwyn Club Site puts you nearby to the Brecon Beacons National Park (Bannau Brycheiniog in Welsh). Here you'll find the Usk Reservoir, set among wonderful forest and moorland and regarded as one of the best trout fisheries in Wales.
Isle of Skye, Scotland
Skye, off Scotland's west coast, is the largest of the Inner Hebrides and offers great fishing in its lochs and rivers. Our Skye Club Site is on the shores of Loch Greshornish, known for its brown trout fishing. The landscapes surrounding the campsite are picture-perfect and provide the ideal backdrop for a day of fishing.
St Neots, Cambridgeshire
Our campsite in St Neots is on the banks of the Great Ouse, which offers brilliant fishing opportunities. From mid-June, you can fish on-site (check with the campsite directly for specific dates). Trout, carp, barbel, perch, pike, grayling, tench and more can be found in the river.