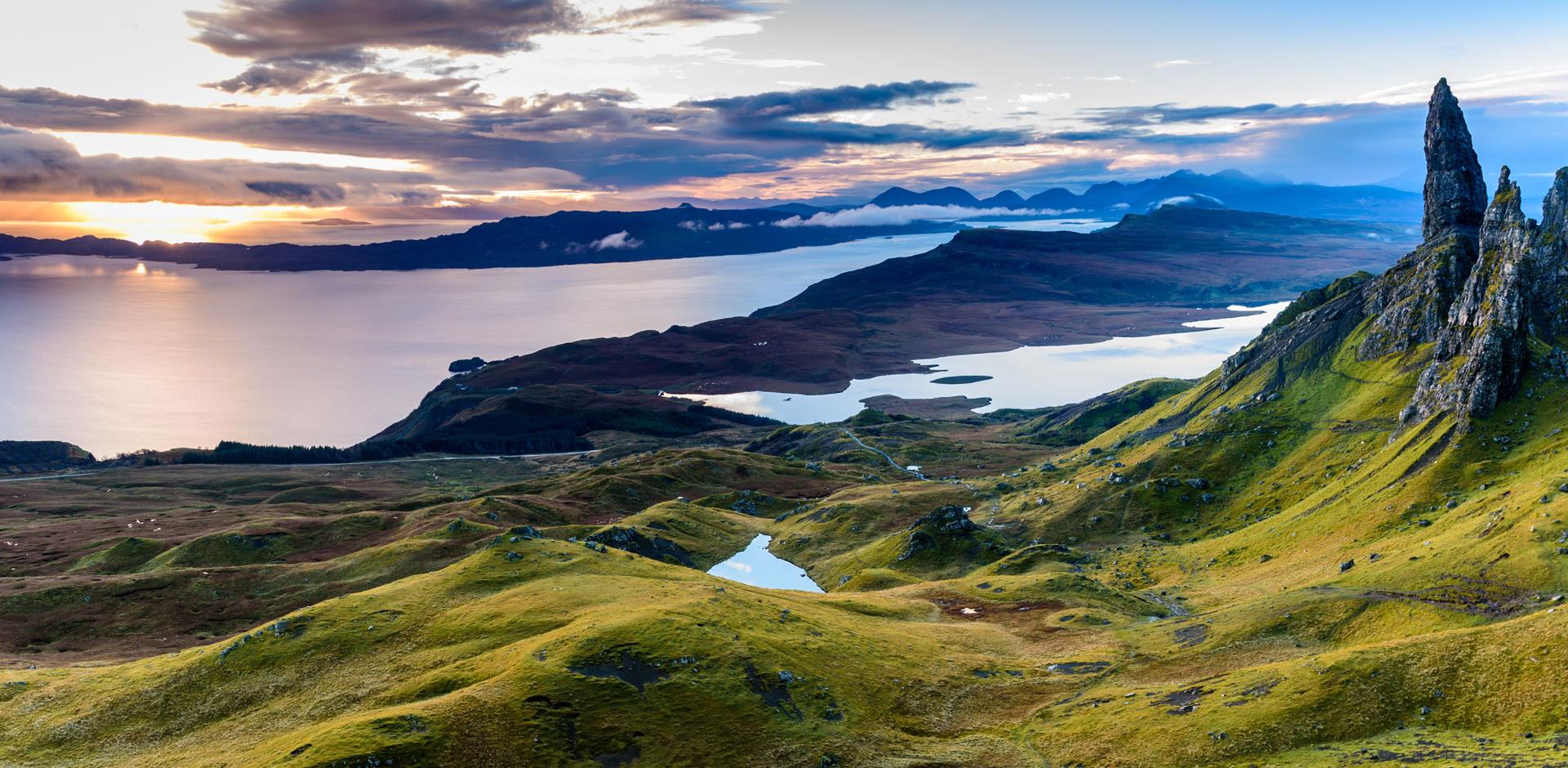 Camping on the Isle of Skye
Isle of Skye campsites
The largest of the Inner Hebrides, with its picture-perfect landscapes and wealth of things to do, makes the Isle of Skye a great holiday destination. View our Skye campsites below.
Isle of Skye camping FAQs
Can you wild camp on the Isle of Skye?
The rules on wild camping in the UK are complex; please read our guide to
wild camping
.
Last Modified: 28 Apr 2023
What are the best places to camp on the Isle of Skye?
Portree is an excellent choice whether you're looking to explore or relax. Our
Skye Club Site
is in Portree, within easy distance of the main attractions and conveniences.
Last Modified: 28 Apr 2023
Which Isle of Skye campsites are dog friendly?
Most of our campsites allow dogs and have facilities to cater to your four-legged friend. Look out for dog friendly facility icons on campsites, such as whether there's a designated dog walk or doggy shower. View a list of our top
dog friendly campsites
.
Last Modified: 28 Apr 2023
Things to see and do while camping in the Isle of Skye
The rugged Isle of Skye has plenty of attractions, whether you're looking for a Scottish adventure or peace and serenity. Here are our top recommendations for those camping on Skye.
1. The magical Fairy Pools are one of the most popular attractions on Skye, and with good reason. Fed by a series of waterfalls from the Cuillin Mountains, the pools are popular with wild swimmers but are just as worthwhile to visit if you'd like to stay on dry land.
2. The Old Man of Storr is one of Scotland's most photographed landscapes. The large standing rock formation is brilliant for hikers and walkers, with the route up and down taking around an hour to complete.
3. Dunvegan Castle is the oldest inhabited castle in Scotland, being home to the Chiefs of Clan Macleod for 800 years. Visit the castle to discover this and more at the beautiful lochside setting.
4. For those interested in the history of Skye and what life was like for those in earlier times, the Skye Museum of Island Life is a worthwhile visit.
5. The Fairy Glen might be an old landslide, but it's a magical location if you believe in the tales associated with it.
6. Boat trips are a must when camping on the Isle of Skye, especially for wildlife lovers. Puffins, whales, dolphins, seals, basking sharks, and golden eagles are some animals you could spot on one of the organised tours. Make sure your camera is at the ready!
7. Neist Point Lighthouse is a sight to behold and is one of the most famous lighthouses in Scotland. Right on the most westerly tip of Skye, this makes a great, medium-difficulty walk and is breath-taking at sunset.
8. The Quiraing walk is a loop covering 6.8km and passes through some of the most spectacular landscapes in Scotland. It's a must for photographers.
9. Hidden bays and beaches with brilliant views make watersports high on many people's lists during a trip to Skye. Sea kayaking, paddleboarding and sailing are some of the most popular ways to enjoy the water.
10. Boreraig is just one of the many abandoned villages you'll see all over the Isle of Skye. Here you can see low-lying walls and imagine what life was like on the rugged but hauntingly beautiful moorland.
More popular camping destinations