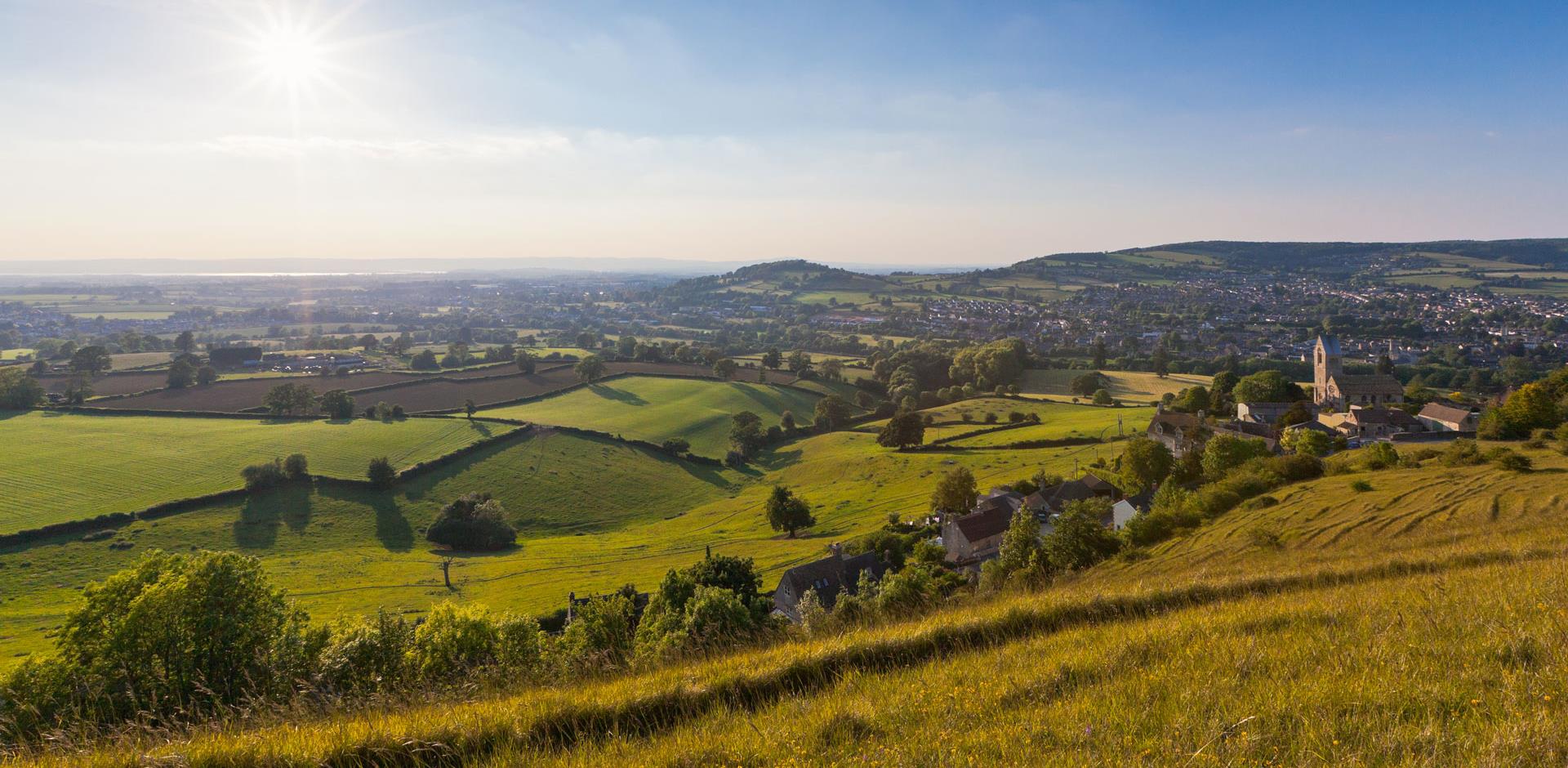 Campsites in Gloucestershire
Discover glorious Gloucestershire campsites
Gloucestershire, nestled in the rolling hills of the Cotswolds and the ancient woodlands of the Forest of Dean, offers some of the best campsites in the heart of the English countryside. Book to go camping in Gloucestershire and find yourself waking up in a landscape that's full of surprises. From the rolling Cotswold hills to the charming market towns of Cirencester and Tewkesbury, there's plenty to do and explore on holiday in Gloucestershire. Discover the best campsites available in Gloucestershire as well as the brilliant variety of attractions below.
Gloucestershire camping FAQs
Where are the most popular places to camp within Gloucestershire?
Some of the most popular places to camp in Gloucestershire include:
• Tetbury
• Bourton-on-the-Water
• Cheltenham
• Cirencester
• Stow-on-the -Wold
• Bibury
Last Modified: 03 May 2023
Can I bring my dog to campsites in Gloucestershire?
Yes! All of our Club Sites are dog friendly and never charge additional fees for your pooch. Many of our campsites have facilities to make your stay easier like dog showers and designated walks so make sure you look for these prior to booking.
Last Modified: 03 May 2023
Which campsites in Gloucestershire are open all year round
To search for campsites which remain open all year round in Gloucestershire, visit
Siteseeker
and select the filter "Open all year".
Last Modified: 03 May 2023
Is wild camping permitted in Gloucestershire?
The rules across the UK for wild camping, including in Gloucestershire are complex. Please read our guide to wild camping to find out more.
Last Modified: 03 May 2023
What are some tips for my camping trip in Gloucestershire?
Last Modified: 03 May 2023
Can I go glamping in Gloucestershire?
Yes, check out our Ready Camp tents on our Winchcombe Club Site. Our Ready Camp tents make it super easy to get away and enjoy the outdoors.
Last Modified: 03 May 2023
Things to see and do while camping in Gloucestershire
Known for charming villages, rolling countryside and some of the most popular UK holiday destinations, such as the Cotswolds and the Forest of Dean, Gloucestershire is a beautiful county located in South West England. From appreciating the county's natural beauty to indulging in local food and drink, here's our run-down of the best things about Gloucestershire.
Explore heritage in Gloucestershire
Tewkesbury Abbey, a 12th century Benedictine monastery which had a significant role in the Wars of the Roses, is a wonderful example of Norman architecture. The abbey is open daily for visitors, so we highly recommend stopping by to see the beautiful interior. Stop by the shop and tearoom while there to make the most of your visit.
Gloucester Cathedral is over 900 years old, and you can't miss it when visiting the city of the same name. The fine example of Gothic architecture has been used as a filming location many times, most notably for the Harry Potter films. View more notable UK filming locations you can visit.
Sudeley Castle, dating back to the 15th century, is famous for its connections to Queen Catherine Parr. Within easy reach of our Winchcombe Club Site, this makes a great day our in the Cotswold countryside.
The Gloucester Docks are a historic reminder of the city's industrial past. Take a boat tour around the docks, visit the museums, or simply enjoy a stroll and look around the many shops.
Founded by the Earl of Cornwall in 1246, Hailes Abbey was once an important monastery. Today you can pick up an audio guide and enjoy a walk around the ruins as you discover the stories of monks who worshipped in the abbey for nearly three centuries.
Chedworth Roman Villa is a National Trust site near Cirencester. Discover the remains of a luxurious Roman villa that was occupied from the 2nd to the 4th centuries AD.
In Cheltenham you can visit the birthplace of the composer Gustav Holst. The Holst Birthplace Museum is dedicated to letting visitors see the rooms where he lived and worked, as well as learn about his music and legacy.
Enjoy the great outdoors in Gloucester
Gloucestershire is home to some of the most beautiful natural landscapes in England, so it's easy to enjoy time spend outdoors while camping here.
The Cotswold Way is a long-distance walking trail runs for 102 miles through the Cotswold Hills, from Chipping Campden in the north to Bath in the south. From our Winchcombe Club Site you can join the Wincombe Way, a 42 mile figure of eight trail. These trails take in some of the most beautiful countryside in England.
The Forest of Dean is one of the largest in England and is home to a wide variety of wildlife, including deer, wild boar, and birds of prey. There are plenty of walking and cycling trails to set off along so you can explore at will.
The Malvern Hills are on the border of Gloucestershire and Worcestershire. This is a wonderful area to explore and is popular among walkers, with plentiful countryside views.
The Wye Valley is an Area of Outstanding Natural Beauty with some of the most beautiful scenery in the UK.
Water sports enthusiasts will love the Cotswold Water Park, a network of lakes and waterways in the heart of the Cotswolds. Enjoy activities such as kayaking, paddleboarding, and water skiing, as well as fishing, cycling, and walking.
Top family-friendly attractions in Gloucestershire
With a wide variety of family friendly attractions, plenty of wonderful outdoor space to explore and great facilities on our Club Sites, Gloucestershire is a brilliant family holiday destination. Here are just a few of the attractions that might spark an interest.
1. For families with young kids the Cotswold Farm Park makes a fun day out. There's plenty to do from feeding the farm animals, to getting hands on in the Discovery Barn and burning excess energy on the wildlife walk.
2. The Cotswold Wildlife Park in Burford has a large range of animals. Big cats, primates, reptiles, giraffes, and white rhinos are just some of the species you can see during a visit.
3. The Forest of Dean Adventure Park has a range of outdoor activities, including high ropes courses, zip wires, archery, and bushcraft.
4. Birdland Park and Gardens in Bourton-on-the-Water is home to over 500 birds including penguins, parrots and flamingos.
5. Go Ape Mallards Pike is ideal for a few hours of outdoor activity for families with older kids. Scale the treetop course in Lydney.
6. Slimbridge Wetland Centre is home to a variety of birds, including swans, geese, and flamingos, as well as otters and other wildlife. This is a great place for a nature walk at your own pace.
7. The Dean Forest Railway offers steam train rides through the countryside, a really unique experience the whole family can enjoy.
More popular camping destinations