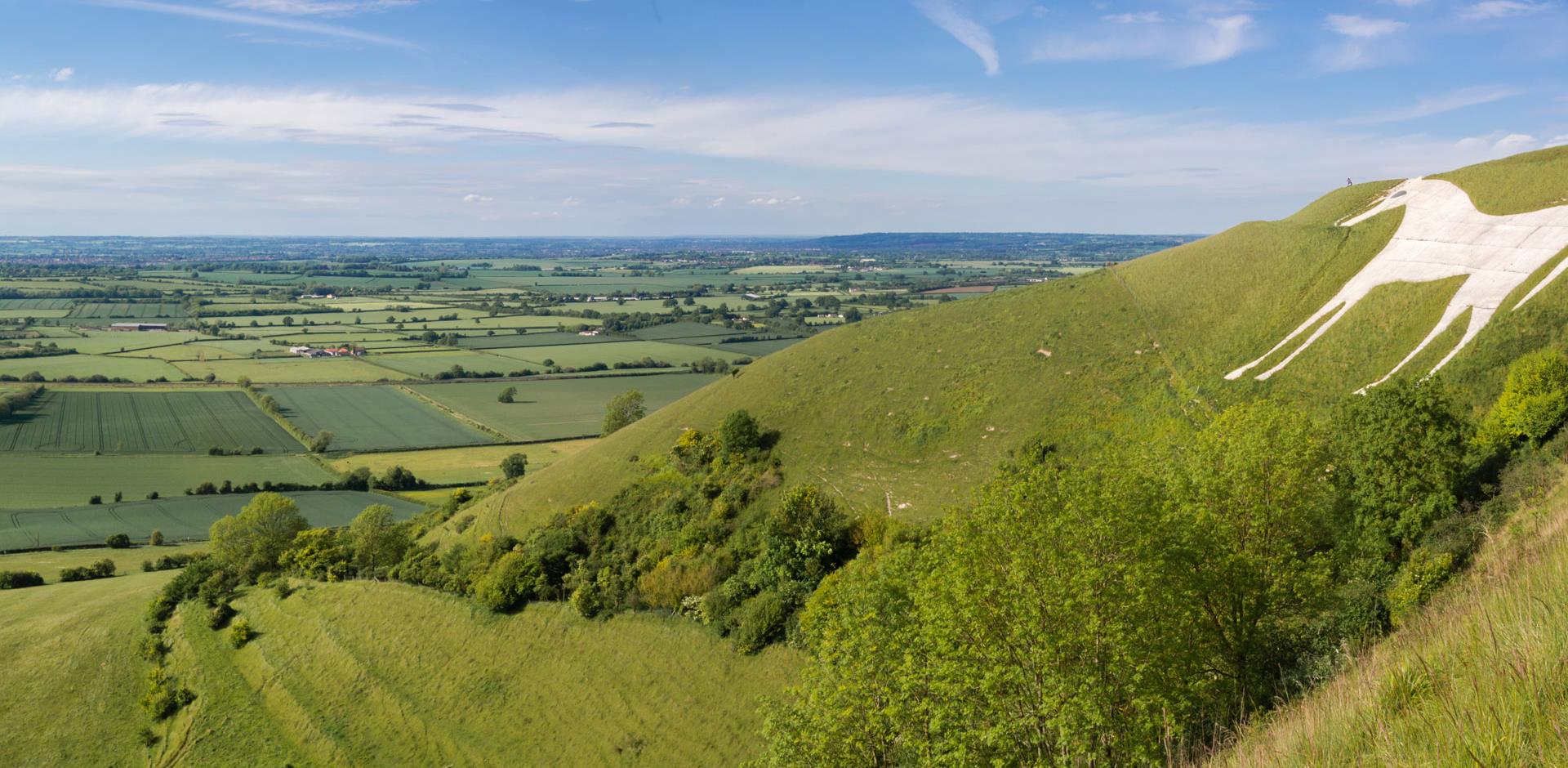 Campsites in Wiltshire
Go camping in Wiltshire, and you'll discover a county of beautiful rolling downland and spectacular valleys. At its heart is the vast Salisbury Plain, providing plenty of space to explore in the outdoors. Camping in Wiltshire allows you access many popular attractions including Stonehenge, Salisbury Cathedral and Longleat Safari Park, to name just a few.
Which are the best campsites in Wiltshire?
Last Modified: 19 Apr 2023
Does Wiltshire have any adult only campsites?
Last Modified: 28 Apr 2023
Which campsites in Wiltshire allow dogs?
All of our Club Sites in Wiltshire allow dogs. Look out for dog friendly facility icons on campsites, such as whether there's a designated dog walk or doggy shower. View a list of our top
dog friendly campsites
.
Last Modified: 19 Apr 2023
Can you wild camp in Wiltshire?
Last Modified: 28 Apr 2023
Do campsites in Wiltshire have electric hook up points?
All of our Club Sites have pitches with electric available. You can fill full facility information on each campsites information page.
Last Modified: 28 Apr 2023
Things to see and do while camping in Wiltshire
No camping break in Wiltshire should be without a visit to the city of Salisbury, famous for its cathedral. Its host of bustling market towns including Malmesbury, Devizes and Marlborough.
Historical attractions in Wiltshire
Explore Wiltshire's historical past at these attractions.
Caen Hill Locks
You'll pass these as you walk into the town of Devizes from our Club Site. The locks form part of the longest continuous flight of locks in the country. The walk is great for wildlife and bird watching as well as providing plenty of picture-perfect scenery.
Lacock Abbey
Owned by the National Trust, Lacock Abbey is a 17-minute drive from our Devizes Club Site. The abbey has a long history, starting as a nunnery and then being used as a Tudor family home. The abbey was posed as Hogwarts in two Harry Potter films, so it's easy to envisage the interior.
Chalk horses
There are eight chalk horses to see in Wiltshire, some dating back 250 years. One of the oldest and most popular is on Westbury Hill. Dating back to 1778, you can park just off the B3098, 18 minutes away from Devizes Club Site for the best view. Cherhill, Marlborough, Alton Barnes, Hackpen, Broad Town, Pewsey and Devizes are the locations of the other horses.
Salisbury Cathedral
To visit Salisbury Cathedral, one of the most popular attractions in Wiltshire, you can park in the central car park, a 10-minute walk away. It'll take 7 minutes to drive from Salisbury Club Site. Alternatively, it's a mile and half walk along the riverside. The cathedral has the tallest church spire in the UK, is home to the best preserved 1215 Magna Carta, and boasts the world's oldest mechanical clock and much more. There's so much to discover at Salisbury Cathedral, you'll easily spend a full day out exploring.
Old Sarum
Visit the once thriving town of Old Sarum, learn all about its 2,000-year history and how the Romans, Saxons and Normans transformed the landscape. Old Sarum was the site of Salisbury's first cathedral, and a castle built in 1070 by William the Conqueror. It's less than 5-minutes by car from Salisbury Club site or a 30-minute walk.
Stonehenge
The Prehistoric Stonehenge is less than 20 minutes from Salisbury Club Site by car. From the car park, you can board a shuttle bus that will take you to the famous stones. For the energetic, you can get off the bus halfway and enjoy the walk up to the stones.
Avebury
Add another stone circle to your Wiltshire bucket list, Avebury stone circle is just 20 minutes away by car from Devizes Club Site. Parking is available 500 yards from the stones. The Avebury stones are part of a more extensive network of Neolithic and Bronze Age sites including the West Kennet Avenue, Windmill Hill and Silbury Hill.
Wilton House
Wilton House is home to the 18th Earl of Pembroke and is just 15 minutes by car from Salisbury Club Site. The 21 acre estate has landscaped parkland and gardens to explore. For those visiting with kids the adventure playground, area dedicated for kids under 5 and plenty of picnic space should be enough to fill an afternoon. The spectacular house features on screen frequently and was most recently featured in The Crown and Tomb Raider.
Get active in Wiltshire's countryside
At Wiltshire's south eastern tip, the New Forest National Park spills over its boundary, bringing with it a rich landscape of wood and heathland. In fact, around half of the county is designated an Area of Outstanding Natural Beauty ensuring the protection of its landscape, plants and wildlife.
The Marlborough Downs are too littered with earthworks, stone circles and hill forts and you can walk, or cycle, the Ridgeway – an ancient road which cuts through its mysterious landscape.
Family attractions
With so many family-friendly attractions, Wiltshire's campsites are a great option for anyone camping with kids.
Longleat Safari Park
Longleat is a 52-minute drive from our Devizes Club Site, but with a range of activities for the whole family, it's worth the wait. Longleat Safari Park will take you on a journey through the African plains, getting you up close to lions, tigers, zebra, rhino and more. You'll also get to drive through the large deer enclosure to see two different types of deer. Leave the car to explore the main square where you'll visit Koala Creek, Monkey Temple, The Bat Cave and many more wonderful enclosures. The Majestic Longleat House and Gardens provide a beautiful setting to explore the exhibitions and art within the house.
Bush Farm Bison Centre
Around a 40-minute drive from Salisbury Club Site, this is a great day out with over 30 acres of woodland to explore. Meet the bison, racoons, elk and even chipmunks that live on the farm.
The Swindon and Cricklade Railway
This heritage railway is a 48-minute drive from Devizes Club Site. Take a trip around Wiltshire's countryside, visit the railway or wartime museums or attend one of the many events that take place throughout the year.
Butterfly World and Farm Park
This is just a 35-minute drive from our Devizes Club Site. There's more than just butterfly's on offer though. Take a tour of the Butterfly House with its tropical plants and colourful inhabitants. Then, in the zoo, you'll get to meet otters, meerkats, wallabies and many more animals from across the world. The Farm Park is home to rabbits, chickens, cows and alpacas waiting to meet you. With this many animals, you'll find something to delight kids of all ages. There's also a soft play and garden centre at Sudley Grange.
More popular camping destinations
From £48
Join the Club
Whether you choose to holiday with a caravan, tent, motorhome, campervan or any touring unit, we offer the best range of pitches and facilities. We even have glamping and holidays overseas. Join The Camping and Caravanning Club to benefit from over 120 years' expertise and discounts carefully tailored to our members.
Save

30% off Club Sites and other discounts including retailers, days out and events and many more…

Explore

Access to an exclusive network of over 1,200 member-only small sites across the UK

Exclusive

Don't miss out on your favourite locations - book up to a year in advance with priority booking for members

Support

Friendly UK Service Centre, free technical advice, insurance products tailored for members