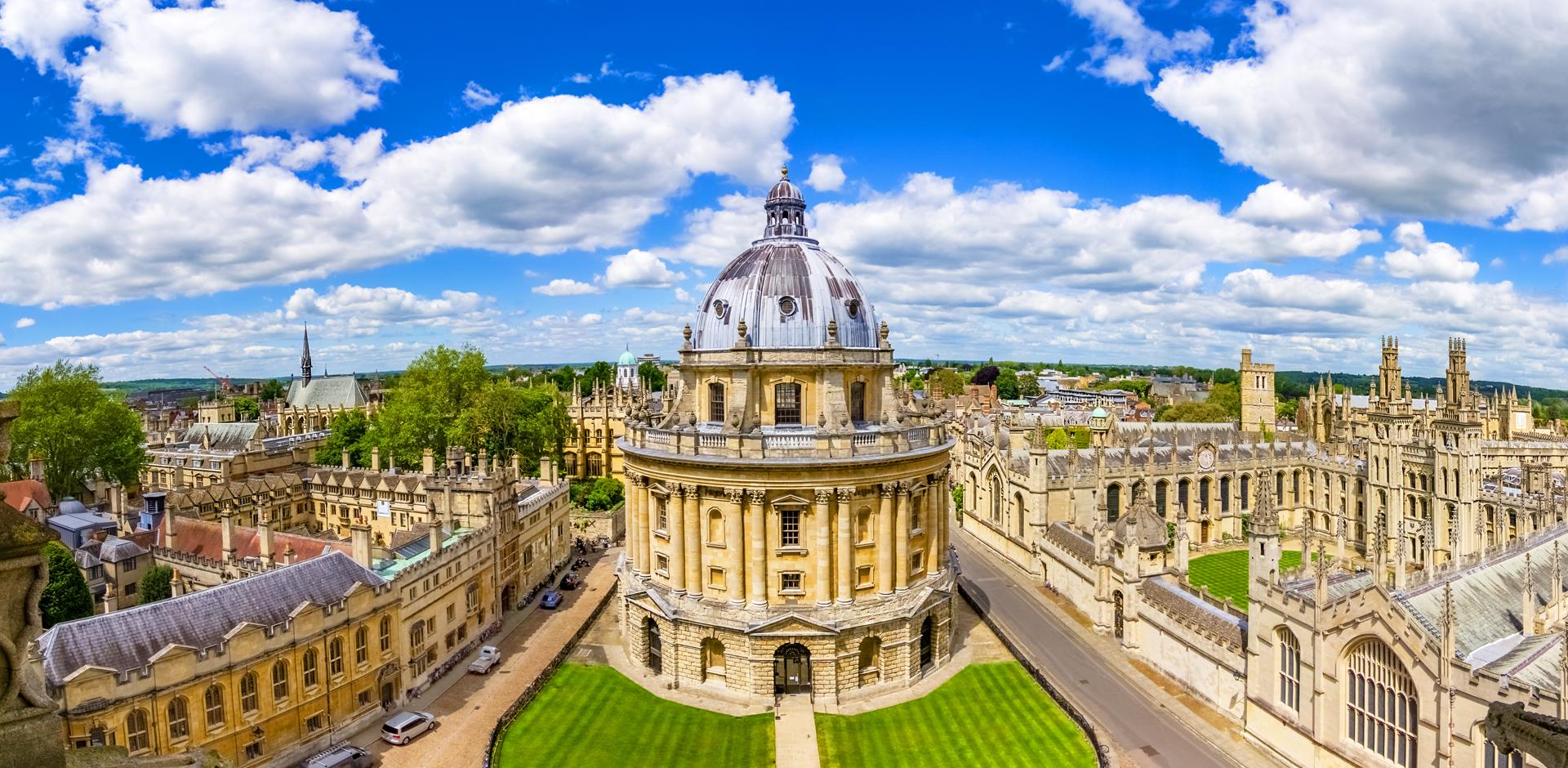 15+ Campsites in Oxfordshire
Camping in Oxfordshire
Whether you're looking for a romantic getaway, a solo city break, or a camping trip with the whole family, a campsite in Oxfordshire is the perfect choice. With so much to explore, this beautiful county has everything you'll need for a relaxing holiday.
More about camping in Oxfordshire
Oxfordshire is made up of little cities and towns with big personalities. From the city of Oxford itself, which is famous for its prestigious university, rich history and phenomenal architecture, to smaller towns such as Chadlington, Henley-on-Thames and Burford, which are appreciated for their beautiful greenery.
What's more, Oxfordshire is only a 50-minute train journey from London, making it the perfect escape from the hustle and bustle of the nation's capital.
Historical attractions in Oxfordshire
Oxfordshire is flooded with historical attractions waiting to be explored. Some wonderful places to visit whilst in the county include:
Blenheim Palace
Blenheim Palace is the birthplace of Sir Winston Churchill and a UNESCO World Heritage Site with wonderful formal gardens to explore. View the hallways and rooms of the palace with their endless collections of art and furniture.
There are many walking routes around the grounds for all ages and abilities, and the Butterfly House in The Pleasure Gardens is great for kids. You can spend more than a full day exploring the palace which is why your ticket is valid for a year after your first visit.
Our Oxford Club Site is just a 20-minute drive away from Blenheim Palace, the perfect distance for a day out.
University of Oxford
As one of the most prestigious universities in the world, it's no wonder why many people are eager to visit Oxford University. You can take a guided tour around the university and visit its many museums, including the Ashmolean Museum, Pitt Rivers Museum, Museum of Natural History, History of Science Museum, The Bate Collection of Musical Instruments and The Bodleian Library.
Abingdon County Hall Museum
Abingdon County Hall Museum was built between 1678 and 1682 and aims to show the history of Abingdon and its surrounding area in the most informative and exciting way. You can tour the building and see the stunning views over the market square.
Oxford Castle & Prison
Oxford Castle & Prison offers guided tours of the castle which dates back over 1,000 years. St, Georges Tower is one of the oldest buildings in Oxford and offers panoramic views around the city. Under the castle, you can explore the 900-year-old crypt and the castle's prison.
If you're after a more spookier experience, the castle and prison also offer ghost tours every Friday at 6:30 pm.
National Trust locations
The National Trust, Europe's biggest conservation charity, also have several unmissable historical attractions waiting to be explored. These include, Buscot Park, Chastleton House, Greys Court, Nuffield Place and more.
Family attractions in Oxfordshire
Whether you're looking for a way to keep the little ones occupied, or you want to let out your inner child whilst camping in Oxfordshire, check out all of the fun family-friendly attractions the county has to offer.
Oxford Botanic Gardens & Arboretum
Oxford Botanic Gardens & Arboretum is the oldest in the UK, attracting thousands of people each year. From glasshouses to open spaces, there are plenty of areas to explore. Oxford Club Site is less than a 10-minute drive from the gardens.
BMW Mini Museum
The
BMW Mini Museum
is perfect for car enthusiasts or a fun family day out. This was the primary location BMW Mini used to assemble its range of BMW Mini models. It's the largest and one of the oldest Mini Plants in the UK, and they offer guided tours to Mini enthusiasts.
Hogshaw Farm
A cute family-friendly day out for those who love animals is Hogshaw Farm. Here visitors can pet animals, explore nature trails and kids can run wild in the adventure play areas.
Calling all Harry Potter fans
Did you know that some of the scenes from the famous movies were filmed in Oxford?
Christ Church College inspired the Great Hall, and some of the scenes were filmed on the staircase.
New College was used as a set to film multiple scenes staring Harry and Draco.
The Bodleian Library was used in four of the films as the Hogwarts infirmary.
You can book a guided tour around the city to explore all the Harry Potter locations or visit the locations yourself to see the similarities to the buildings in the films.
CS Lewis Nature Reserve
The CS Lewis Nature Reserve is a tranquil area with a large pond. It's full of different wildlife and plants to explore and the area is great for walking, so, don't forget your walking boots.
Island Farm Donkey Sanctuary
Another great place to visit for animal lovers is
Island Farm Donkey Sanctuary
. The sanctuary rescues donkeys and provides a healthy and happy home for them. The farm is open to the public year-round, and visitors can see the donkeys up close or walk alongside them.
The Cotswold Wildlife Park
The Cotswold Wildlife Park is just 20 minutes away from our Chipping Norton campsite. It's a great family fun day out where you can see animals from all over the globe.
Penguins, giraffes, red pandas and lions are just a few of the species you'll get to see. You can see the penguins being fed, interact with the farmyard animals and take a ride on the narrow-gauge railway. There are play areas and plenty of space for kids to roam around too.
When you're ready for a break, there are kiosks around the park selling refreshments, restaurants available for indoor dining and picnic areas to enjoy your own tasty food.
Other things to do whilst camping in Oxfordshire
Fans of Inspector Morse and Lewis can take a walking tour of the filming locations used in both shows. The tour can take around 2 hours, and you'll have an expert guide reminding you of the scenes that took place in Oxfordshire.
With a long history, Oxford has plenty of ghosts haunting its past. If you're brave enough, why not take a night-time ghost tour? It's a great way to see the city and learn its dark secrets.
There are several places to hire a punt in the city. Punting is a great way to see the city from the water.
Both CS Lewis and J.R.R. Tolkien were buried in Oxford. You'll find CS Lewis's grave in the cemetery of the Holy Trinity Church in Headington Quarry, and J.R.R. Tolkien can be found in Wolvercote Cemetery.
Visit the original 1930s railway shed at Didcot Railway Centre to see the collection of steam engines, coaches and wagons on display. Dogs are welcome as long as they're on leads, so you can take the whole family along. The café, picnic area and facilities on offer all make this a great day out for kids of all ages.
Farmer Gow's is a farm that offers a variety of experiences such as bottle-feeding lambs, egg collecting and trailer rides. It's the perfect trip for animal lovers.
Diddly Squat Farm Shop has been labelled "The best farm shop in the world". Sitting next door to our Chipping Norton campsite, this farm rose to fame on Jeremy Clarkson's hit series 'Clarkson's Farm'.

With so many wonderful activities to do and places to visit, camping in Oxfordshire is a fabulous holiday choice!
More popular camping destinations
From £48
Join the Club
Whether you choose to holiday with a caravan, tent, motorhome, campervan or any touring unit, we offer the best range of pitches and facilities. We even have glamping and holidays overseas. Join The Camping and Caravanning Club to benefit from over 120 years' expertise and discounts carefully tailored to our members.
Save

30% off Club Sites and other discounts including retailers, days out and events and many more…

Explore

Access to an exclusive network of over 1,200 member-only small sites across the UK

Exclusive

Don't miss out on your favourite locations - book up to a year in advance with priority booking for members

Support

Friendly UK Service Centre, free technical advice, insurance products tailored for members