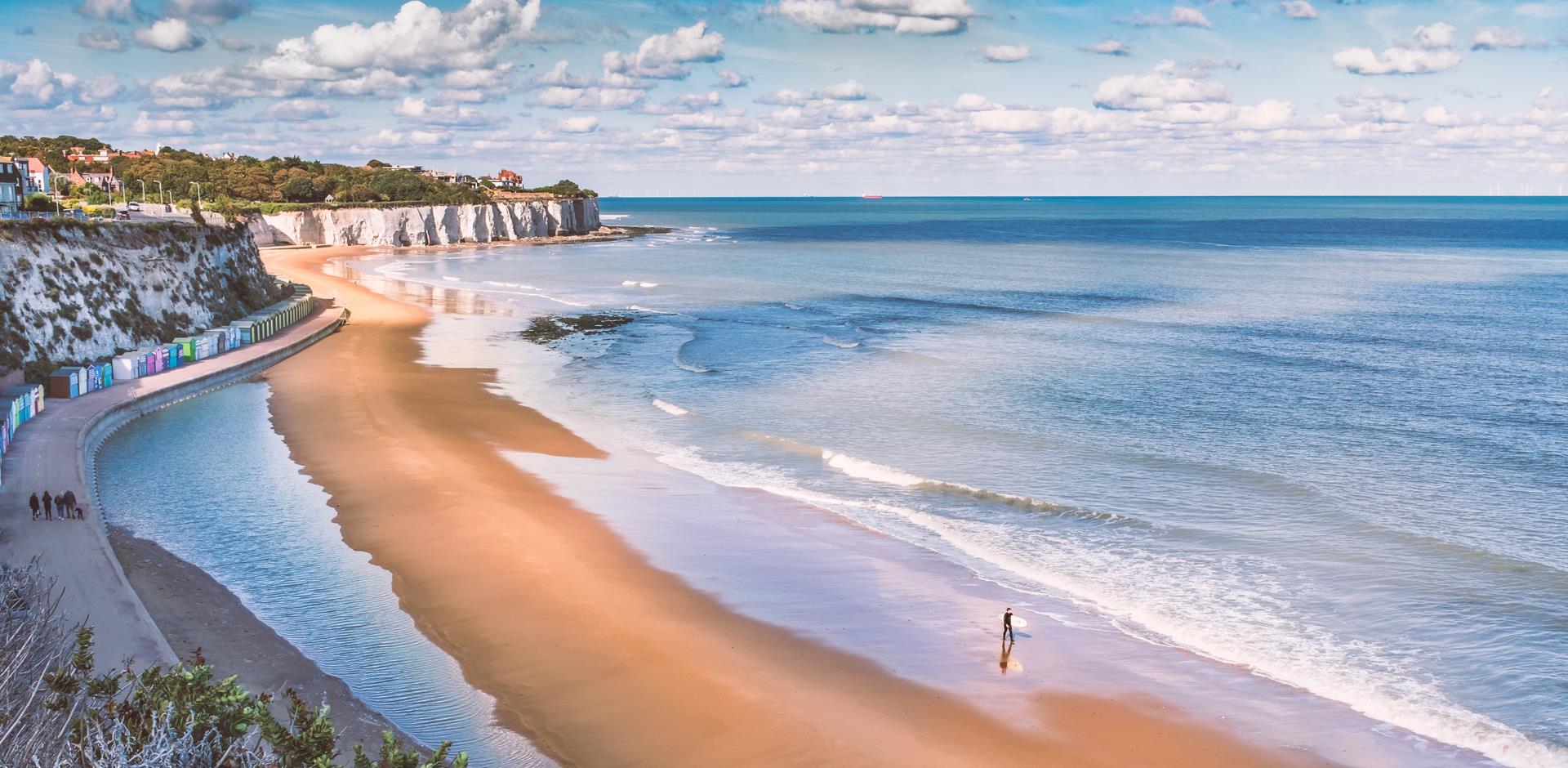 Best Kent Coastal Campsites
Beach camping in Kent
Kent is the king of quintessential British beach holidays. Home to the world-famous White Cliffs of Dover, the Kent coastline spans 350 miles and makes for the perfect coastal camping escape.
Kent coastal campsite FAQs
All you need to know about camping on Kent's coast
The county of Kent offers some of Britain's best coastal camping holidays. You'll be able to relax on fabulous beaches, take in the picturesque coastline and uncover Kent's rich history.
Best beaches on Kent's coast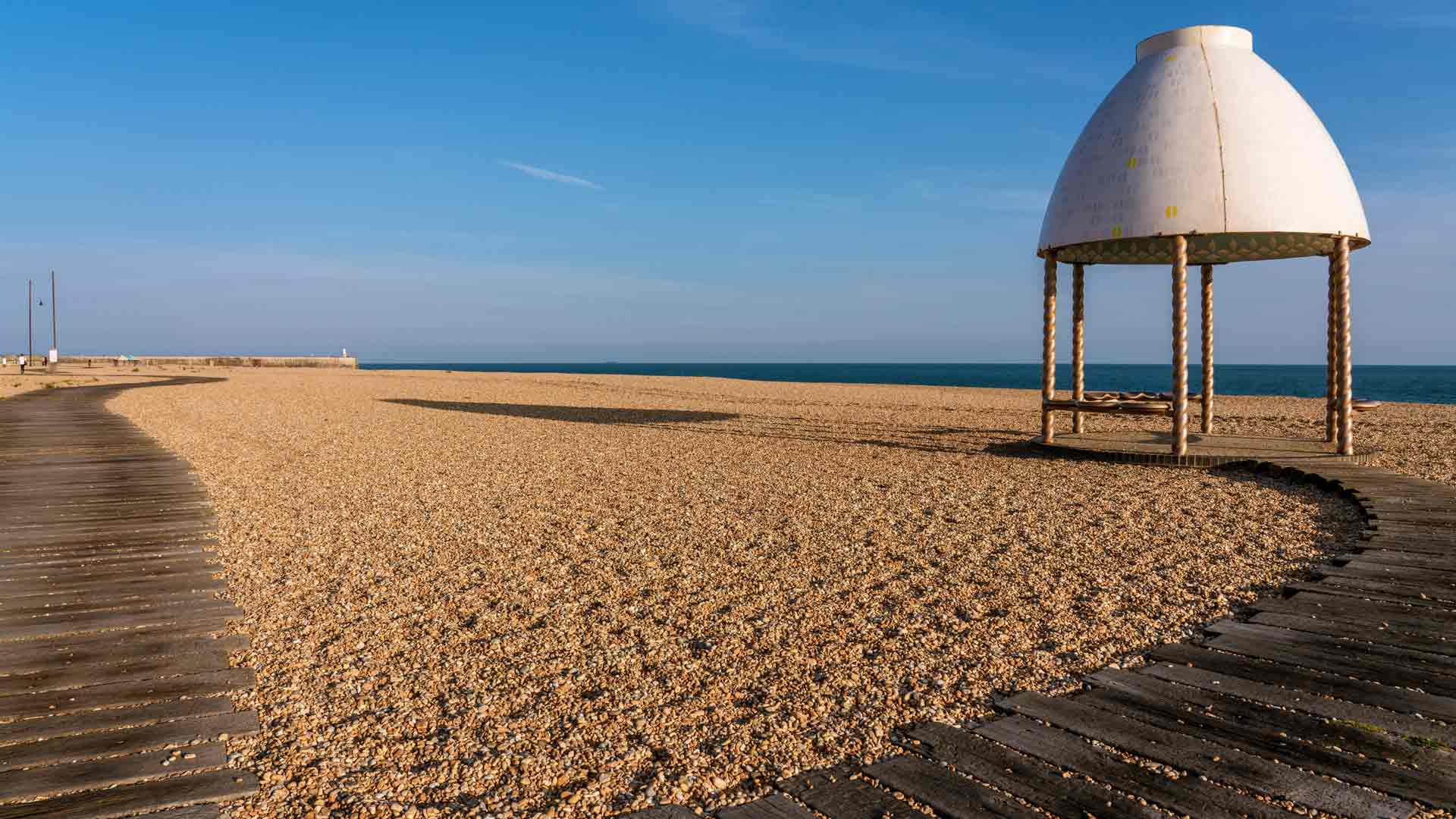 Some of the most popular beaches in Kent include Folkestone Beach, St Margaret's Bay, Sandwich Bay and St Mary's Bay.
Folkestone Beach
At the foot of our Folkestone Club Site is a scenic shingle beach that's perfect for a seaside view without having to venture too far. It's an ideal spot for families, birdwatchers, sea anglers and walkers.
St Margaret's Bay
About 30 minutes east of our Folkestone Club Site, beyond Dover, is the serene St Margaret's Bay. This small, shingle beach is overlooked by Kent's illustrious white chalk cliffs. It's a great site to enjoy outdoor recreations and dogs are welcome all year round. The beach is a favourite among locals and visitors alike.
Sandwich Bay
Continue on from St Margaret's Bay, and you will arrive in the historic town of Sandwich. Characterised by a sweeping stretch of sand at Sandwich Bay, the beach is an attractive setting situated close to a nature reserve and bordered to the north by the resplendent River Stour.
St Mary's Bay
Head west from our Folkestone Club Site, and you will reach St Mary's Bay, home to an exquisite stretch of sand, which spans at least half a mile during low tide. Sitting pretty - close to the wetlands of Romney Marsh, one of three coastal marshlands in the southeast - at the height of summer, St Mary's Bay is brilliant for bathing, and it is the perfect family-friendly beach.
Dymchurch Beach
This beach is a delightful stretch of golden sand that looks out across the English Channel. It's a haven that's heaving with miles of fine sand – it really is the crème de la crème of Kent's beaches and was awarded a Certificate of Excellence by Tripadvisor.
Other coastal attractions in Kent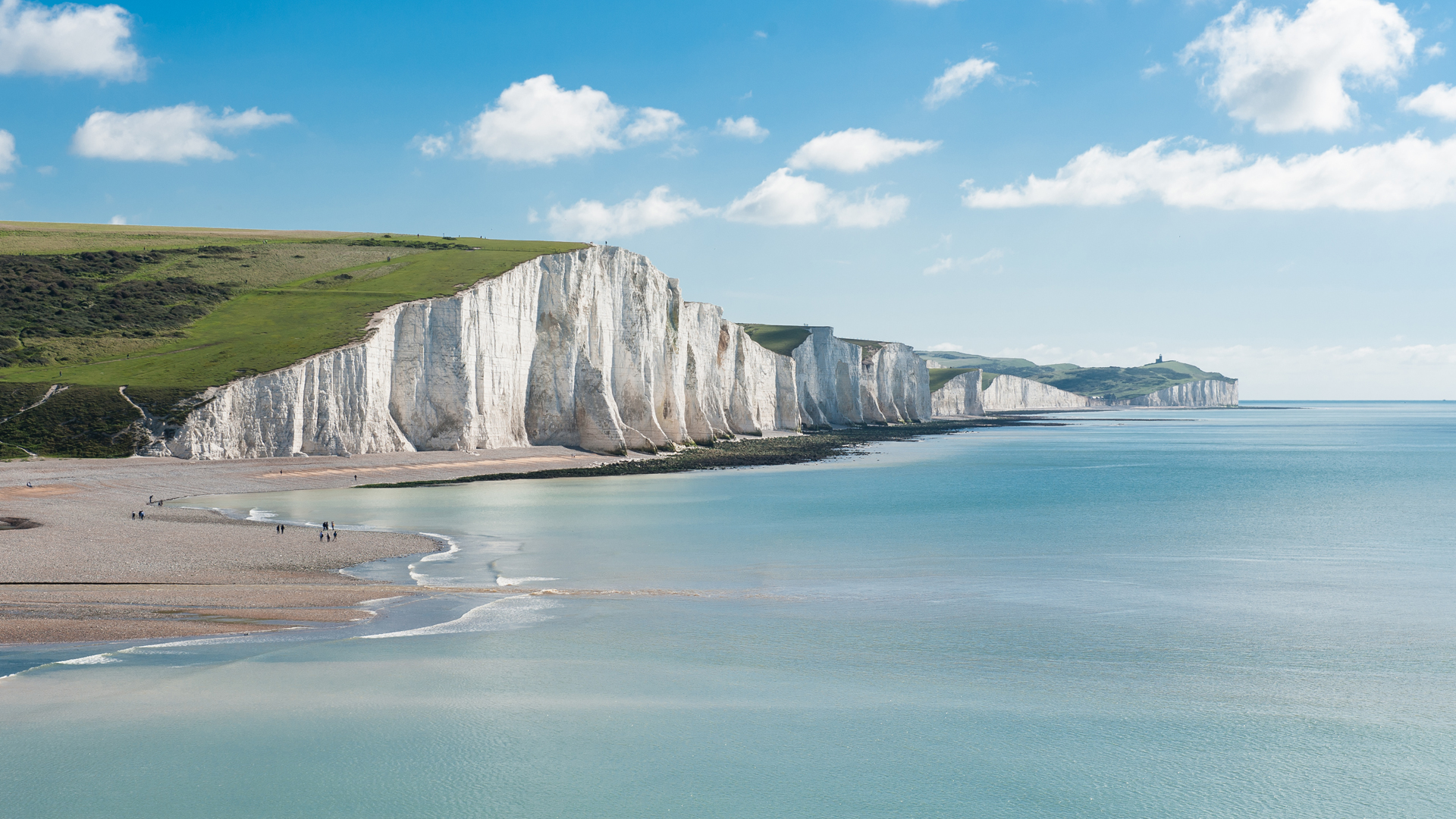 The famous White Cliffs of Dover look out onto the English Channel and provide views of the French coast. Visitors can learn so much about the White Cliffs, from how they got their name to how the cliffs housed prisoners in the 19th century and protected the UK during WW2.
Nearest campsite: Folkestone Club Site (20-minute drive*)
As one of England's most iconic fortresses, you must visit Dover Castle when camping on Kent's coast. This magnificent castle sits proudly on top of the White Cliffs and has guarded the gateway to Great Britain for nine centuries.
Whilst visiting, you can enjoy immersive exhibitions at the Secret Wartime Tunnels, relive history and tour the underground hospital, explore the Great Tower and see spectacular views, learn Morse code and much more.
Nearest campsite: Folkestone Club Site (17-minute drive*)
See over 800 rare and endangered animals at Port Lympne Safari Park. This park has the largest herd of black rhinos in the UK, alongside western lowland gorillas, giraffes, tigers, lions, leopards, bears, and so much more!
On your visit, you can enjoy tasty food and snacks and purchase fun merchandise from the gift shop.
Nearest campsite: Folkestone Club Site (21-minute drive*)
Founded in 597 AD, Canterbury Cathedral is England's oldest and most famous Christian structure.
On your visit, you can take a guided tour around the cathedral and listen to the stories of its past, uncover the secrets it holds and view the spectacular medieval architecture that can be spotted around every corner.
Nearest campsite: Folkestone Club Site (34-minute drive*)
Enjoy a spectacular day out with the whole family at Dreamland Margate. This fun seaside amusement park has tasty food, thrilling rides and wonderful entertainment. Before booking your tickets, check what cool events are happening at the park during your stay in Kent.
*Drive times are approximate and may change due to traffic conditions.
More on coastal camping inspiration
Beach camping advice and inspiration