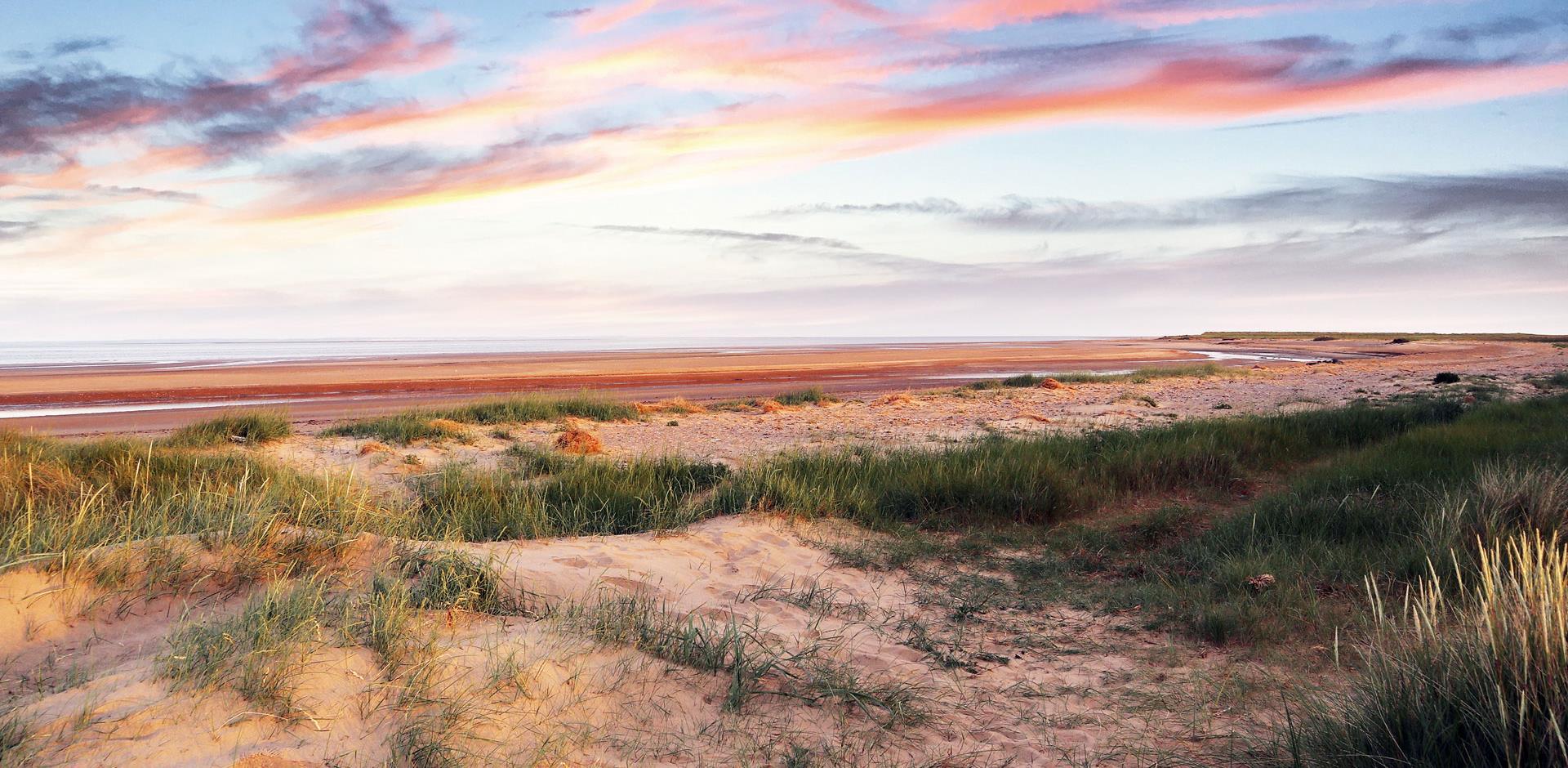 Camping on Lincolnshire's Coast
Beach campsites on the Lincolnshire coast
Lincolnshire's coastal campsites put you within frisbee throwing distance of some of the best beaches in the UK. This cracking section of coast along eastern England includes some seaside favourites such as Skegness and Cleethorpes. Whether you're a nature lover seeking tranquillity or an adventure seeker craving thrilling water sports, our popular Lincolnshire coast campsites offer the perfect blend of relaxation and excitement.
Lincolnshire beach campsite FAQs
What are the best campsites on Lincolnshire's coast?
Our
Mablethorpe Club Site
offers easy access to the sandy beach of the same name. Mablethorpe is a great destination for a bucket and spade holiday, with plenty of nearby seaside towns to explore.
Last Modified: 26 Sep 2023
Which campsites on Lincolnshire's coast are dog friendly?
All of our Club Sites are dog friendly, if you're looking to camp on the Lincolnshire coast with your pooch, you can absolutely do so at no additional cost. Some of our sites have extra facilities to make your dogs stay with us easier like dog showers and dedicated areas for walks, so make sure you check what's available at your chosen site before you book.
Last Modified: 26 Sep 2023
Are there any adult only campsites in Lincolnshire near the beach?
Our Club Sites are family friendly however you'll generally find they're much quieter outside of school holidays. If you want to guarantee a child free camping holiday, you can view our member exclusive,
adult only campsites
.
Last Modified: 26 Sep 2023
What are some tips for camping by the coast in the UK?
Last Modified: 26 Apr 2023
All you need to know about camping on Lincolnshire's coast
Alongside gloriously sandy beaches, camping on Lincolnshire's coast means there's plenty to see and do. From exploring the historic cathedral city of Lincoln to visiting local sea life at Natureland Seal Sanctuary, there's something for everyone in this part of the UK.
Best beaches in Lincolnshire
Mablethorpe Beach
This popular beach is within walking distance of our Mablethorpe Club Site. Located just 1 mile away, this award-winning, long stretch of sand surges as far as the eye can see. It's most welcoming for families, boasting shallow shores, an abundance of space to build sandcastles and amusements galore.
Traditional yet timeless, Mablethorpe beach is backed by grassy sand dunes spread across a considerable distance which are great for exploring. Meanwhile the iconic beach huts that stand proud along the Mablethorpe promenade add a further splash of colour to this scenic location.
Sutton-on-Sea
Located just 3 miles from our Mablethorpe Club Site are the soft sands of Sutton-on-Sea. A family favourite, it's a quieter stretch of beach that's surrounded by gorgeous gardens, while the children's paddling pool adds something extra for the kids. Like neighbouring Mablethorpe beach, Sutton-on-Sea shows off some eye-catching beach huts that capture the essence of seaside holidays of yesterday year. If you're after a more serene, sedate beach experience Sutton-on-Sea is the place to be.
Ingoldmells South Beach
A 30-minute drive south from our Mablethorpe Club Site will bring you to Ingoldmells South Beach where a sensational stretch of sand awaits you. Located close to Skegness, one of Britain's best-loved seaside resorts, Ingoldmells South Beach is alive with an abundance of attractions, including Fantasy Island theme park.
Cleethorpes Beach
For those with kids in tow Cleethorpes Beach is a great option with amusement arcades and good amenities. The long stretch of picturesque coastline is a popular spot with a sandy shoreline, traditional seaside town offering everything from ice cream vendors to the Victorian era Cleethorpes Pier.
Theddlethorpe Beach
A 15-minute drive away from Mablethorpe, the Saltfleetby-Theddlethorpe Dunes National Nature Reserve is home to an endless expanse of grassy sand dunes and a magnificent nature reserve. The dunes are accessible all year round and are awesome for exploring, with a network of trails that will take you on a tour of the Nature Reserve's stunning scenery and wondrous wildlife.
Other coastal attractions in Lincolnshire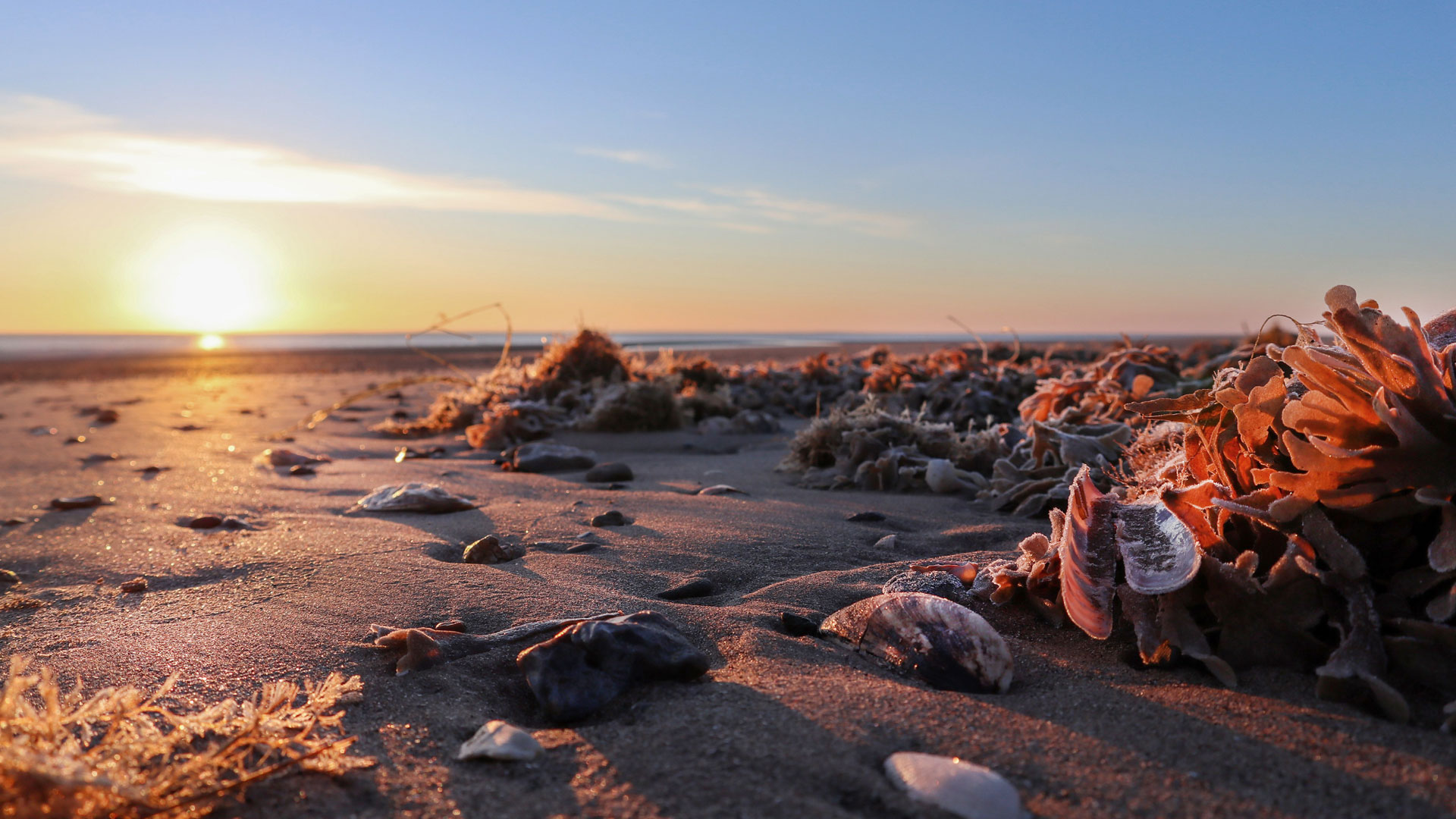 Gibraltar Point National Nature Reserve
This nature reserve is a haven for wildlife enthusiasts, located near Skegness. Take your binoculars because the mix of saltmarshes, lagoons and sand dunes makes it an excellent spot for birdwatching.
Fantasy Island
Head to Fantasy Island in Ingoldmells near Skegness, to enjoy a wide range of rides, arcades, shows, and attractions suitable for all ages.
Natureland Seal Sanctuary
This is a must visit in Skegness, especially for animal lovers. Natureland Seal Sanctuary are dedicated to rescuing baby seals, rehabilitating them, and releasing them back into the wild. During your visit you also see animals in the aquarium, reptile house, pets' corner and see their two penguins, Popcorn and Pip!
Lincolnshire Wolds
Travel a short distance in from the coast to the Lincolnshire Wolds, an Area of Outstanding Natural Beauty. This is a beautiful place for hiking, cycling and other outdoor activities as you take in picturesque countryside, charming villages and more.
Chapel St. Leonards
This coastal village is the place to visit for a tranquil day at the beach. Chapel St. Leonards is also a gateway to the Lincolnshire Coastal Country Park.
More on coastal camping inspiration
Beach camping advice and inspiration