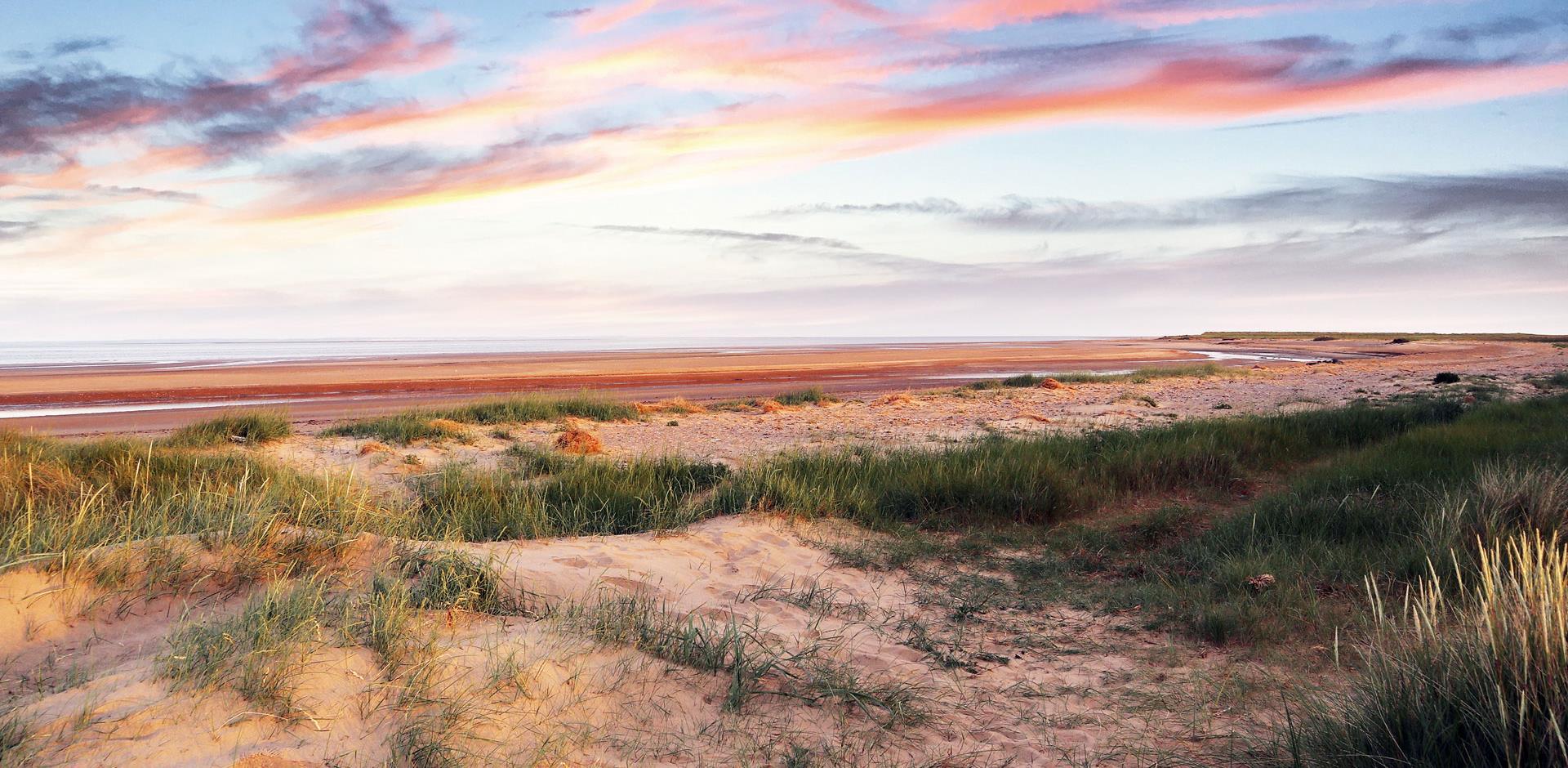 Camping on Lincolnshire's Coast
Beach campsites on the Lincolnshire coast
Leisurely Lincolnshire is the place to be for a classic coastal camping holiday. Laden with beaches, the cracking coastline on England's eastside is home to seaside favourites, Skegness and Cleethorpes.
Best beaches in Lincolnshire
Some of the most popular beaches in Lincolnshire include Skegness Beach, Cleethorpes Beach, Mablethorpe Beach, Sutton-on-Sea, Ingoldmells South Beach and Theddlethorpe Beach.
The majestic Mablethorpe Beach is within walking distance of our Club Site. Located just 1 mile away, this award-winning, long stretch of sand surges as far as the eye can see. It's most welcoming for families, boasting shallow shores, an abundance of space to build sandcastles and amusements galore.
Traditional yet timeless, Mablethorpe beach is backed by grassy sand dunes spread across a considerable distance which are great for exploring. Meanwhile the iconic beach huts that stand proud along the Mablethorpe promenade add a further splash of colour to this scenic location.
Located just 3 miles from our Mablethorpe Club Site are the soft sands of Sutton-on-Sea. A family favourite, it's a quieter stretch of beach that's surrounded by gorgeous gardens, while the children's paddling pool adds something extra for the kids. Like neighbouring Mablethorpe beach, Sutton-on-Sea shows off some eye-catching beach huts that capture the essence of seaside holidays of yesterday year. If you're after a more serene, sedate beach experience Sutton-on-Sea is the place to be.
A 30-minute drive south from our Club Site will bring you to Ingoldmells South Beach where a sensational stretch of sand awaits you. Located close to Skegness, one of Britain's best-loved seaside resorts, Ingoldmells South Beach is alive with an abundance of attractions, including Fantasy Island theme park.
For a day at the beach with a twist, take a 12-mile trip north from our Club Site where you will find the quirky Donna Nook Nature Reserve, which borders a stretch of sand that spreads across 6 miles of coastline from Grainthorpe Haven in the north and Saltfleet in the south. The dunes are accessible all year round and are awesome for exploring, with a network of trails that will take you on a tour of the Nature Reserve's stunning scenery and wondrous wildlife.
En route to Donna Nook, but closer to our Club Site, is the tremendous Theddlethorpe Beach. A 15-minute drive away from Mablethorpe, the Saltfleetby-Theddlethorpe Dunes National Nature Reserve is home to an endless expanse of grassy sand dunes and a magnificent nature reserve.
Beach camping advice and inspiration