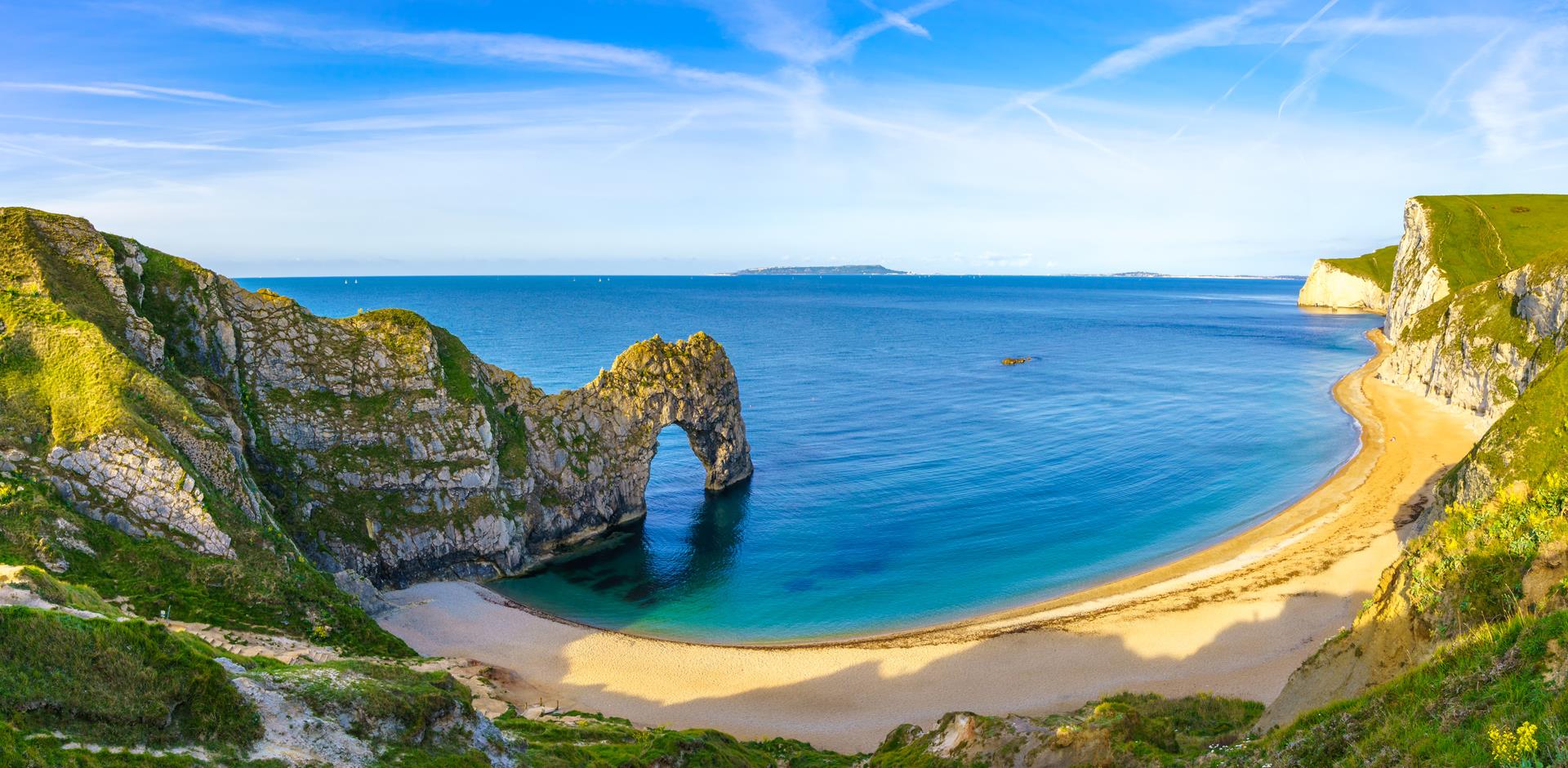 Camping on Dorset's Coast
Beach campsites on the Jurassic Coast
The jewel of Jurassic Coast camping, Dorset is a dream location for a holiday by the sea. Boasting nearly 100 miles of scintillating coastline, it's the perfect place to walk, unwind and clear the cobwebs.
Best beaches in Dorset
Some of the most popular beaches in Dorset include Durdle Door, Charmouth Beach, Seatown Beach, Lulworth Cove and West Bay Beach.
The charming Charmouth Beach is a seductive sanctuary, a blend of sand and shingle split in half by the mouth of the stunning River Char. Just 10-minutes away from our Charmouth Club Site, it's one of the closest shorelines to our caravan parks on the Dorset Coast. Boasting eye-catching and inspiring views, the eastern part of the beach is a hotspot for families who enjoy basking in lovely deep sands.
Equally, the pebbly beaches around Lyme Regis are great for fossil fanatics, with ammonites and tiny remains of sea creatures scattered among the sand and shingle. For more fascinating fossil finds, head to Cobb Beach or Church Beach at Lyme Regis, where you can hunt for prehistoric remnants along the foreshore.
The wondrous West Bay Beach at Bridpost Harbour is a magnificent, must see location, which is characterised by its spectacular sandstone cliffs, towering over sweeping sands.
Sitting pretty on the Jurassic Coast, nestling near Lulworth, is Durdle Door. No coastal camping holiday in Dorset is complete without a visit to this delightful stretch of coastline. A 20-minute drive from our Moreton Club Site, and accessible on foot via a steep path and steps from the hill at Lulworth Cove, this shingle covered shoreline is a beauty of a beach. It welcomes dogs too!
Nearby Lulworth Cove, a 30-minute walk away along the South West Coast Path, is another amazing place of natural beauty nestled on Dorset's Jurassic Coast. Characterised by a striking, shell-shaped bay carved out of the coastline, Lulworth Cove's beautiful narrow band of shingle is surrounded by splendid scenery.
Beach camping advice and inspiration