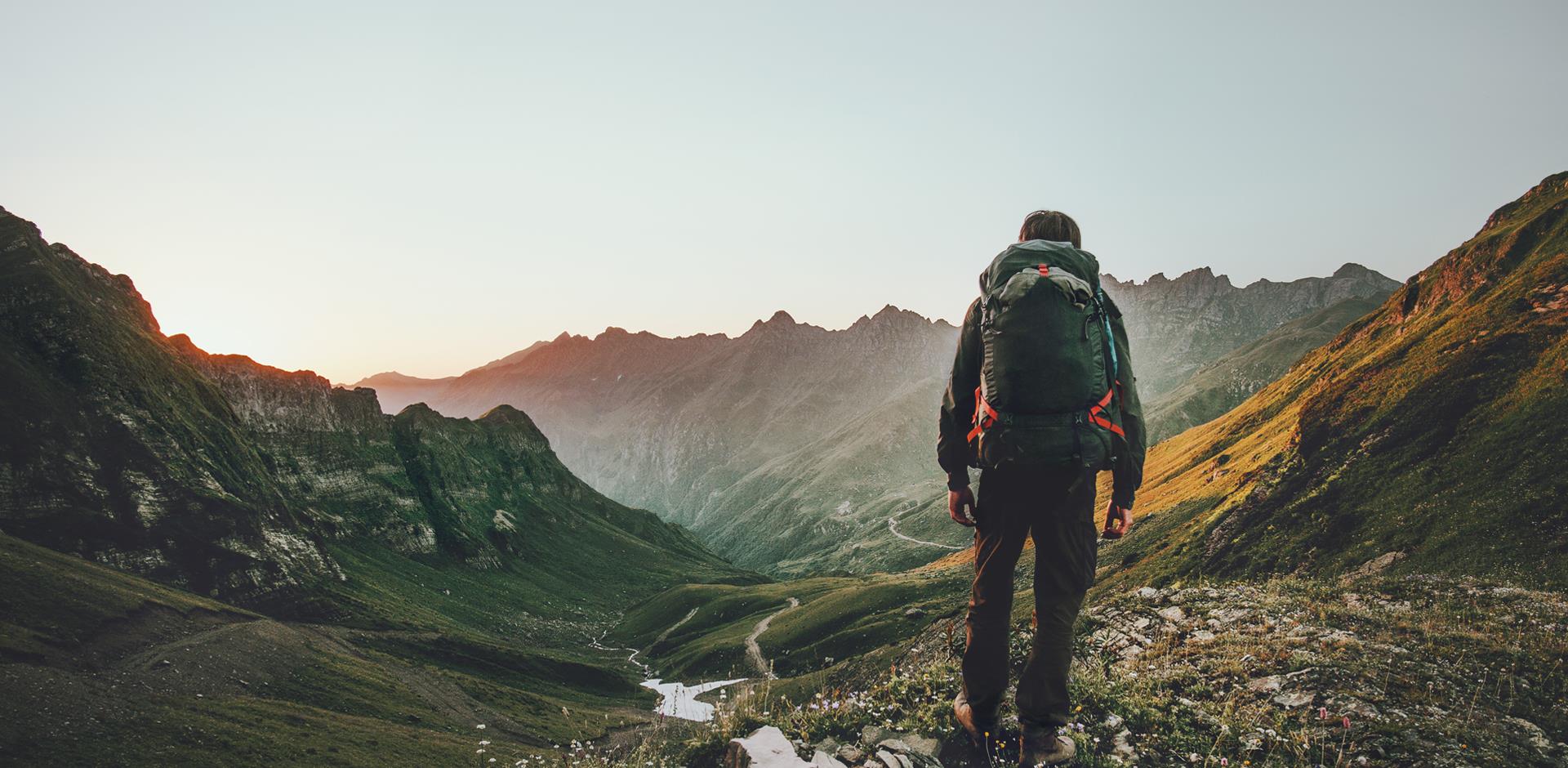 130+ campsites for backpackers
Backpacker friendly campsites in the UK
Grab your camping gear and head down to one of our many campsites across the UK that cater for backpackers. Whether you're new to camping or a familiar face, you'll discover our popular destinations for backpackers below.
These tent campsites have numerous backpacking facilities on site, including
Kitchen
Dishwashing sinks
Showers
Toilets
Drying rooms
Sheltered eating facilities
Lockers and more
Best of all, there are public transport links near our campsites, so you don't have to worry about commuting to and from the Club Site.
What campsites are ideal for backpackers?
The great thing about backpack camping is you can get on a train and travel anywhere around the UK. Our popular campsites when backpack camping include:
Last Modified: 28 Apr 2023
What are the best tents for backpackers to invest in when camping?
Before purchasing a tent, consider whether you're backpack camping alone or with a buddy. If you're camping with a buddy or you'd like the extra room, a two-man tent is an ideal choice. For an even more lightweight camping option, you can purchase a one-person tent.
Check out our guide for more information on choosing a tent that's right for you.
Last Modified: 28 Apr 2023
What's the max weight for a backpack when lightweight camping
If you're backpacking around the UK. your aim should be to pack as light as possible to avoid any injury and fatigue. Once you've gathered all your necessities, check how much they weigh and if you can carry them before adding any extras.
Research suggests that a loaded backpack should not weigh more than 20% of your body weight. However, this can vary on an individual's strength, stamina and length of travel.
Last Modified: 22 Mar 2023
Can backpackers camp anywhere in the UK?
The rules on wild camping in the UK are complex. For an in-depth insight into it, check out our
wild camping guide
here.
Last Modified: 28 Apr 2023
Which campsites have public transport near them?
Last Modified: 28 Apr 2023
Try glamping or self-catering when backpack camping
If you enjoy backpacking but don't fancy the hassle of pitching up your own tent or carrying one with you, try our self-catering holidays, Ready Camp or glamping.
Self-catering holidays
We have several self-catering sites across the UK. You'll be able to choose from luxury lodges, comfortable holiday caravans, rustic chalets or cosy apartments. These getaways are great for backpackers who want to carry light and still enjoy the wonderful outdoors.
Ready Camp
Ready Camp is a hybrid between camping and glamping. You'll get to keep all that's best about camping – the outdoor life, exploring new places, and sharing great times with family and friends – with some added home comforts. This means you can pack much lighter when backpacking in the UK.
Glamping
Glamping, or glamorous camping, is exactly how it sounds. Once you reach one of our many glamping campsites, you'll be welcomed with a pre-erected shelter. Meaning, you can drop off your backpack and get exploring in no time. Our glamping facilities allow you to camp in style and with ease.
More camping inspiration for backpackers
Tent advice for backpackers
The last thing you want is an issue with your tent or to struggle to pitch it when backpack camping. Check out our advice and guidance on buying, insuring, pitching and maintaining your tent.
Popular camping destinations for backpackers
Not only do these locations have a ton of activities to do and things to see, but they also have train stations and other public transport routes near campsites, so you can get around effortlessly.
Popular activities for backpackers