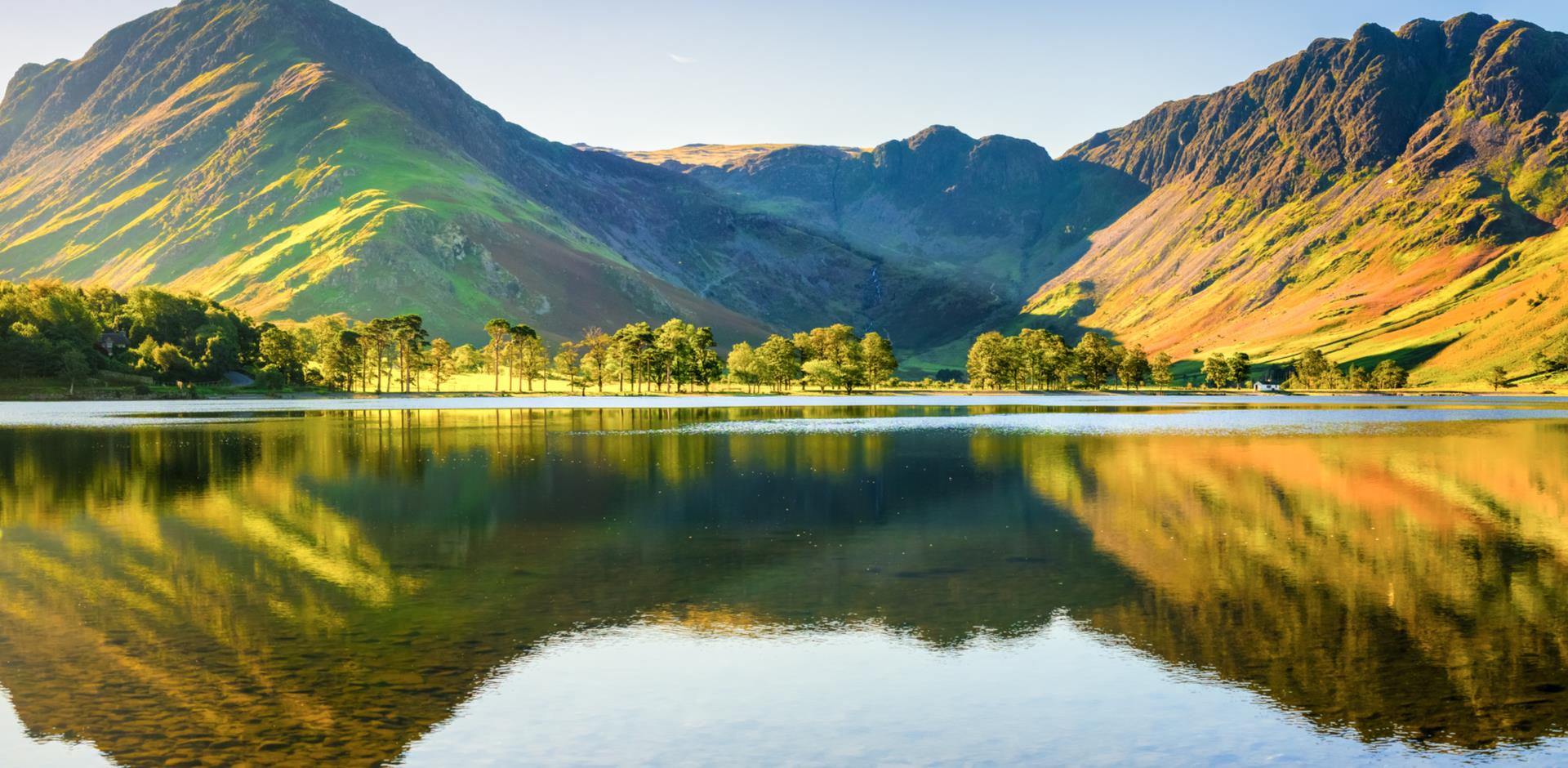 Cumbria Camping and Caravan Sites
Campsites in Cumbria
The most northern-western county in England, Cumbria is not only the home of the beautiful Lake District but also borders Scotland, making it the perfect choice for any adventurous camping trip. Browse all of our campsites in Cumbria and book online today.
Which campsites in Cumbria are dog friendly?
All of our Club Sites are dog friendly but you can double check specific facilities on campsite pages. The Lake District is one of the best places for a holiday with your dog, with endless walking routes to enjoy together straight from our campsites.
Last Modified: 28 Apr 2023
Are there any adult only campsites in Cumbria?
Last Modified: 28 Apr 2023
Which campsites in Cumbria have pitches with electricity?
All of our Club Sites have a combination of hardstanding with electric and grass with electric pitches. These do book up quickly, especially in the summer months so make sure to plan in advance.
Last Modified: 28 Apr 2023
Which campsites in Cumbria are family friendly?
All of our Cumbria Club Sites are brilliant for a family holiday. You'll find some of our campsites have play areas and they're all within reach of the main attractions in the Lake District.
Last Modified: 28 Apr 2023
Things to do and see while camping in Cumbria
Famous for arts, culture and literature, the north-western county borders the Scottish Highlands extending along the Irish sea from Morecombe Bay to Solway Firth. Cumbria is the third largest county in the UK and is home to the natural beauty of the Lake district which lies within its region. Formed in 1973, the county amalgamated the countries of Westmorland, Cumberland and parts of Lancastershire becoming the residence to the largest city in England, Carlisle.
Top 6 attractions in Cumbria
1. First ever football game
The historic remains of Mary Queen of Scots quarters, Carlisle castle, now standing for more than 900 years, records through diaries of the queen the first ever football game which is thought to involve everyone staying at the castle at the time.
2. Biggest colouring pencil in the world
The star attraction of Derwent Pencil Museum in Keswick is notorious for the world's largest pencil! The colouring pencil is blue in colour with a yellow tip, it is 9.71 meters long (26ft) and weighs 446.6 kg (984.1). Known as the pencil museum, visitors can trace the journey of a pencil from graphite to operation as well as taking part in activities and lots of colouring in!
3. Not just Stonehenge
With some of the oldest heritage, Cumbria boasts the most complete stone circles in Europe. Castlerigg Stone Circle is the oldest stone circle remaining in England consisting of 38 large volcanic standing stones containing prehistoric markings of a time before these stones were considered history.
4. Britain's best road
The scenic view of the A591 stretching for 30 miles across the county from Kendal to Keswick was titled the best road to drive down in Britain. With the right combination of bends, places of acceleration and brake, the A591 provides the ideal driving experience allowing drivers to cruise effortlessly with the scenic view of Lakeland fells and the banks of Lake Windermere and Lake Thirlmere.
5. Rarest fish
The renowned 'endangered' fish, the vendace is a freshwater whitefish which can only be found in Derwentwater and Bassenthwaite, having died out everywhere else in the UK. Being featured in the Harry Styles music video, 'Adore you', as much as the fish is rare in the waters it is certainly famous on land. With over a decade of the fish being declared 'locally extinct', the vendace was recorded to have been spotted during an annual fish survey encouraging visitors to see if they can spot the vendace for themselves.
6. England's deepest lakes
It is not new that the Lake district holds up to its name of being home to stunning stretches of water. Although there are 8 bigger lakes in the district, Wastwater is the deepest lake in England with a depth of 243 feet which is equivalent 2916 small fish balanced on top of each other. Situated in Wasdale Valley on the western side of Cumbria, as well as being surrounded by mountains, Wastwater has been voted as Britain's favourite view in owe of its dramatic surroundings.
Outdoor activities in Cumbria
A fool for a good view? Discover the secret paths in Whinlatter Forest uncovering pleasing landscapes, stunning water features and toddler play zones. With breath taking views of the region, keep active with trials for the kids (and the kids at heart)! Make sure to bring binoculars as not only will you be spotting wildlife but trying to find your children who have lost themselves in the nature of the park! Opening at 8:00 until dusk, Whinlatter is a great place to unleash your spaceman within the woods and explore the "infinity and beyond".
Ullswater Steamers offers the perfect opportunity to explore Cumbria. Being known as the 'Dark Lake' the secrecy of the lake is tested by the believed monsters that used to live beneath its waters. This valley holds a host of wildlife hidden amongst the ancient woodlands and fells. The Helvellyn, England's third highest mountain, can be saw looming on the Southern shore behind the forests, with a chance of spotting rare red deer or goosanders hiding within the trees. It is also worth checking online before your visit, as there are several free activities you can download to keep the kids amused while you are there.
Probably the most famous out of all Lake district waterfalls, the Aira force is enough to satisfy an adventurous family. There is plenty opportunity for waterspout enthusiasts to enjoy the water, from canoeing to swimming, there are plenty of options for a day packed full of sports! Aria force is perfectly safe, if careful, and includes accessibility to those with wheelchair access and is especially helpful to those with impaired vision.
Swimming isn't just for summer, Askham Outdoor swimming pool is an ideal place to relax from the months of May through until the end of the summer holidays. The heated pool is open to hire to those who fancy a pool party or have decided to become a mermaid and attend swimming lessons. The pool is surrounded with acres of greenery, so it is perfect for those who don't fancy getting their hair wet! Tucked away in the picturesque Lake district, visitors are able to experience the beauty of Cumbria through their sunglasses and layers of sun cream.
Places to eat and drink
1. L'Enclume, Cartmel
Best for special occasions, the two-Michelin-star flagship in a former blacksmith's is renowned for serving ingredient-led style dishes helping it to achieve the title of being a world-class restaurant. The restaurant also offers a tasing menu which is said to be quite the experience!
2. Hare and Hounds, Cartmel
The chatty welcoming Bowland Bridge pub is known for its casual dining with mains starting at £10.95. The menu is full of pub staples which are very affordable as well as portions being generous. The view from the pub overlooks the Cartmel Valley surrounded meaning customers can enjoy their meal with Cumbria's renowned beauty.
3. Baba Ganoush soup kitchen, Kendal
With dishes from £4.50, this takeaway café specialises in comfort foods such as smoked bacon poutine, a gussied-up fish finger sandwich and spaghetti carbonara frittata. Particularising in soups and salads, this snack bar is great for a cheap meal full of flavour.
More popular camping destinations