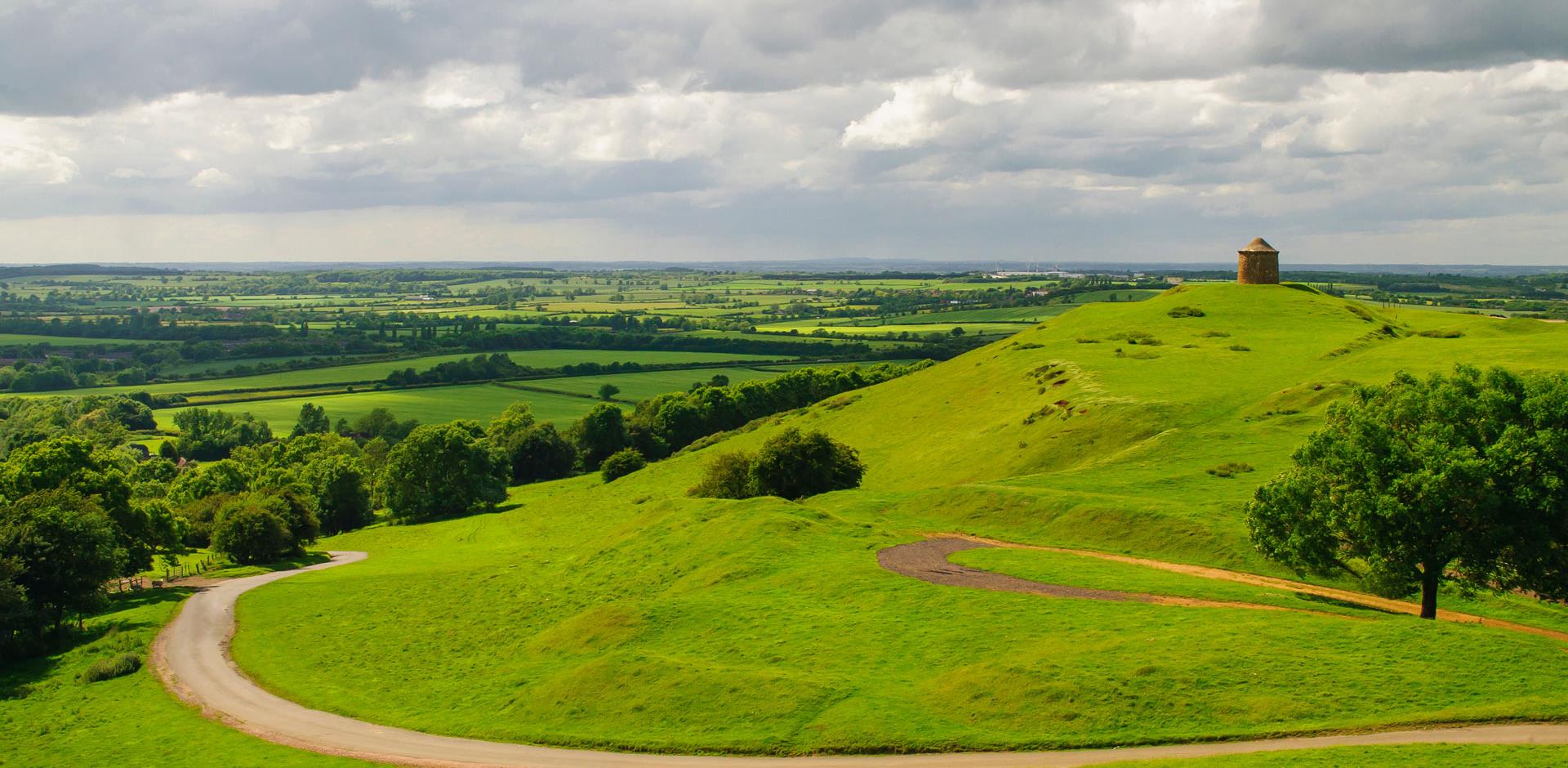 Campsites in Warwickshire
Camping in Warwickshire allows you to visit Warwick, Stratford-upon-Avon and Leamington Spa among other fascinating towns. The historic county offers plenty of places to explore including Warwick Castle, Twycross Zoo and Shakespeare's Birthplace to name just a few.
Warwickshire camping FAQs
More about camping in Warwickshire
During the summer and peak seasons, Warwickshire's numbers swell, drawing visitors from all over the globe to major attractions including Warwick Castle, the Warwick Folk Festival and the Royal Shakespeare Theatre in Stratford.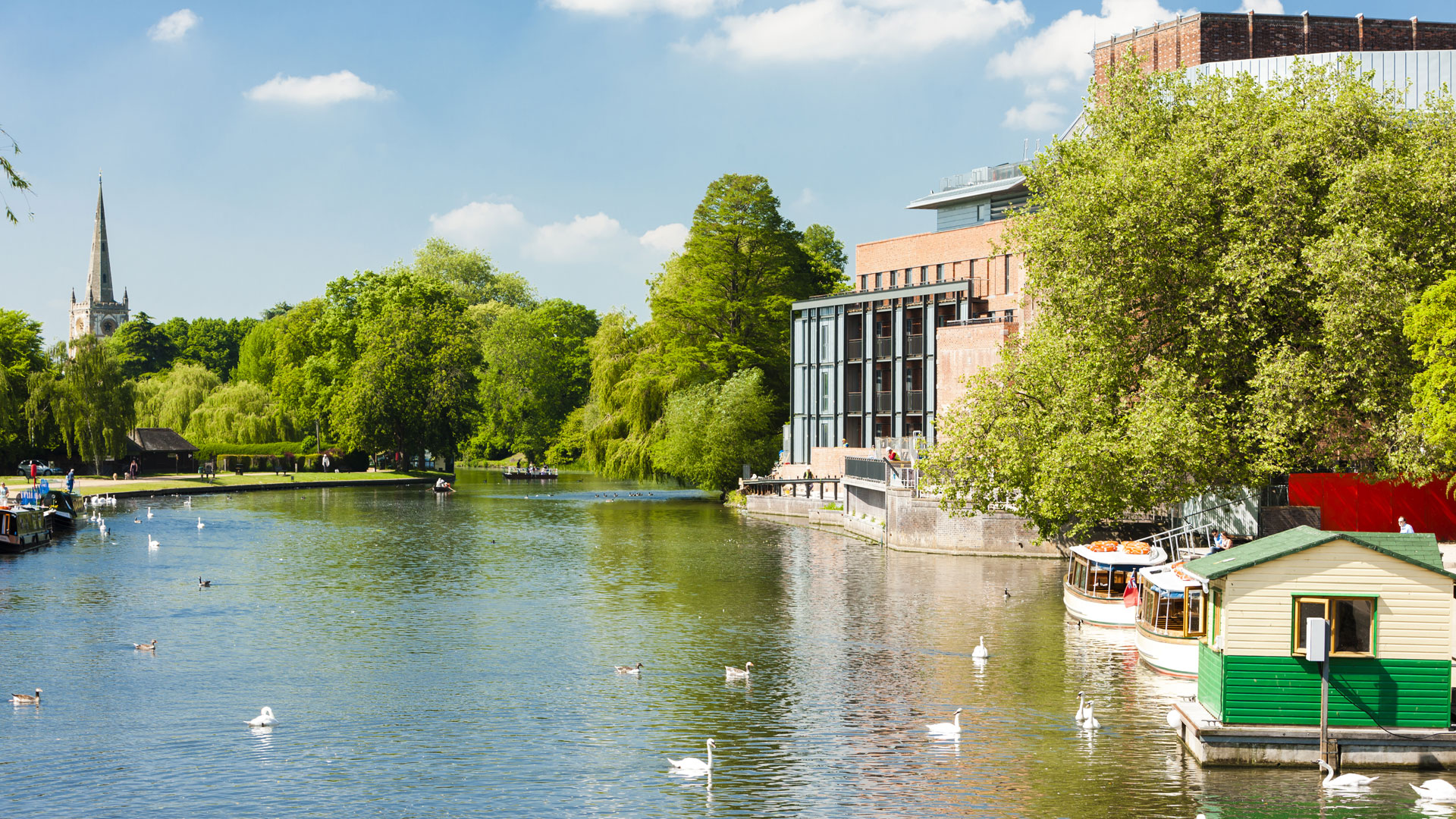 1. Visit Stratford-upon-Avon
The medieval town of Stratford-upon-Avon is jam-packed with things to do and places to explore.
There are several ways to enjoy the River Avon in Stratford which flows through the town and provides picture-perfect views year-round. A walk along the river is a peaceful experience, allowing you to take it all in at your own pace, you could also pack a picnic and enjoy it on the banks or on a bench along the walkways. To see the river from the water, you can either hire a rowboat and explore yourself or book a river cruise and enjoy a leisurely trip around the sights.
You'll be hard-pressed to not explore Shakespeare's links with the town during your visit. As well as the many statues, plaques and information boards throughout the town, there are a few places of interest worth visiting. Shakespeare's birthplace is a shrine to the Bard and his life growing up. The restored 16th-century building is full of memorabilia and stories of his family life. You could also visit Ann Hathaway's Cottage to see where Shakespeare courted his bride. Tours of the Royal Shakespeare Company's theatre are available as well as the programme of plays.
Stratford's Butterfly Farm has been a family attraction since 1985, welcoming visitors from across the UK. Walk through the butterfly house and see the life journey of the insects as well as spectacular colour and pattern variations.
2. Discover Warwick's place in history
Warwick has plenty of intriguing history to unearth and a visit to Warwick Castle should be top of your list. Warwick Castle is a fun day out for the whole family with falconry displays, battle reenactments, ghost walks and much more. Get an aerial view of the castle grounds from the towers, imagine you're the king or queen of the castle in the Great Hall and view the spectacular interiors as you tour the State Rooms.
Warwick is also home to many historic gardens and green spaces. St Nicholas Park is one to visit for a stroll along the River Avon and priory park offers open green space. The Lord Leycester Hospital has enchanting gardens behind the ancient buildings which are worth looking out for. You'll stumble upon Warwick's green spaces without even trying throughout your visit.
3. Explore Kenilworth
Kenilworth Castle and Elizabethan Gardens are a focal point of the small market town. The ruins of Kenilworth Castle sit amongst a beautifully reconstructed Elizabethan Garden. Climb the great tower, explore the 12th century Norman keep and learn about the history of the castle. The castle is just a few minutes away from the town centre where you'll find plenty of places to eat and shops to explore on the high street.
4. Hatton Adventure World
For those camping with kids in Warwickshire and in need of a family day out, Hatton Adventure World is a great option. The educational farm and activity centre has plenty to offer in all weathers. Over 450 animals to meet, a large indoor play centre, escape rooms, falconry displays, a fun fair and assault courses are just a taster of what's on offer.
5. Twycross Zoo
Twycross Zoo is just over the border in Leicestershire and is well worth visiting during your camping trip in Warwickshire. See animals from all over the world, including big cats like tigers and leopards, primates including gorillas and gibbons and a wide range of bird species.
6. Sporting fans head to Rugby
Fans of the game will already know that Rugby was invented at Rugby School when William Webb Ellis picked up the ball during a football match and ran with it in his arms in 1823. Today you can take a tour of the historic school which will delight all fans. Finish your tour with an afternoon tea to make the most of your trip.
7. Hartshill Hayes Country Park
Another of Warwickshire's wonderful green spaces, Hartshill Hayes is a glorious place to spend the day. In the spring the bluebells are a focal point but there's plenty to see and do here all year. Take a picnic or make use of the tea kiosk and enjoy the wonderful views on offer.
8. Nuneaton Museum & Art Gallery
The novelist George Eliot was born as Mary Ann Evans in Nuneaton in 1819. Visit Nuneaton Museum & Art Gallery to learn more about her life and connection to the town. Enjoy the tearoom, visit the shop and enjoy the surroundings of Riversley Park which make the ideal spot for an afternoon stroll in Nuneaton.
9. Burton Dassett Hills
Enjoy some of Warwickshire's unspoilt rolling hills at Burton Dassett Hills. The 100 acres offer spectacular views, plenty of fresh air and places for kids to roam free and explore.
10. Hatton Locks
Also known as Hatton's "stairway to heaven", Hatton Locks feature 21 locks along the towpath and make a fascinating visit for all ages. You'll find a café at the top lock and the Hatton Arms is a wonderful pub to stop off at for lunch.
More popular camping destinations
From £48
Join the Club
Whether you choose to holiday with a caravan, tent, motorhome, campervan or any touring unit, we offer the best range of pitches and facilities. We even have glamping and holidays overseas. Join The Camping and Caravanning Club to benefit from over 120 years' expertise and discounts carefully tailored to our members.
Save

30% off Club Sites and other discounts including retailers, days out and events and many more…

Explore

Access to an exclusive network of over 1,200 member-only small sites across the UK

Exclusive

Don't miss out on your favourite locations - book up to a year in advance with priority booking for members

Support

Friendly UK Service Centre, free technical advice, insurance products tailored for members