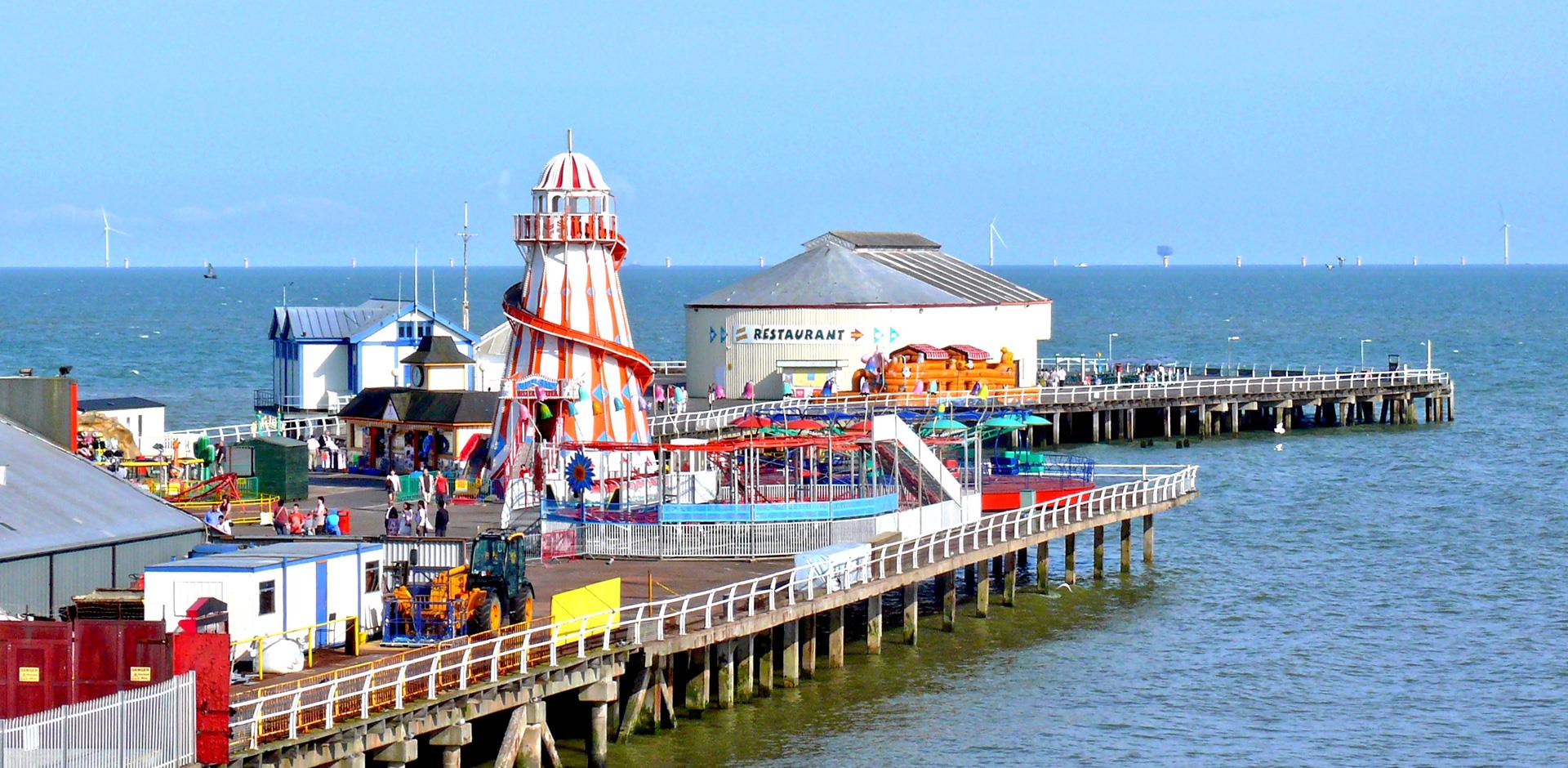 Best campsites in Essex
Boasting 350 miles of stunning coastline, one of the longest of any county in England, Essex is a largely rural county with a diverse range of place to visit and things to do. With tiny villages and small market towns linked by quiet country lanes, Essex is the ideal location for a relaxing camping trip.
Things to see and do while camping in Essex
The best way to explore the charming county of Essex is by foot and the county is generally considered to be a haven for walkers. With gentle rolling hills, ancient woodland, dramatic cliffs, sheltered coves and endless stretches of golden beaches, Essex is the perfect place to relax and unwind. Our Essex Club Site, Kelvedon Hatch, offers plenty of major attractions and activities within easy reach. With a plethora of activities available, and fabulous attraction to visit, camping in Essex is the perfect holiday choice! Here are our top things to see and do in Essex:
Essex by-the-sea
With over 350 miles of golden shoreline, craggy cliffs and colourful beach huts, Essex is arguably most famous for its incredibly rich coastline. Not only is it one of the longest shorelines of any county in England, the Essex coast is a place of surprisingly diverse beauty. Boasting isolated saltmarshes, tidal inlets and estuarine islands, this stretch of shoreline is a must-visit for any campers staying in Essex.
Clacton-on-Sea
With seaside shops, historical theatres and a pleasure pier, Clacton-on-Sea is a throwback to the traditional seaside resort and the largest town on the Essex Sunshine Coast. Potter in and out of shops, take a stroll along the pier and try your luck at the arcades.
Southend-on-Sea
Boasting the longest pleasure pier in the world, Southend-on-Sea is a throwback to the traditional seaside resort and the largest town on the Essex Sunshine Coast. Potter in and out of shops, take a stroll along the pier and try your luck at the arcades.
Mersea Island
Mersea Island is an idyllic location found nine miles South East of Colchester, with a glowing reputation for historic charm, rolling countryside and beautiful, wild beaches, Mersea Island is a hotspot for day trippers. It is important to note that there is no railway station on the island, though buses run regularly from Colchester. However you're travelling, bear in mind that the causeway onto the island becomes impassable at high tides, so make sure you check tide times before you travel.
Immerse yourself in the history of Essex
With imposing fortresses and lavish stately homes, Essex is a county steeped in historic tradition and fascinating history waiting to be explored.
Colchester Castle
Nestled in the heart of Britain's first Roman-founded city, Colchester Castle is one of the largest examples of a complete Norman Castle and a Grade I listed building. Commissioned by William the Conqueror shortly after his invasion of England, Colchester Castle is now a museum documenting the history of the city, from Celtic Kings, through Roman invasion, Boudican revolt, and Norman Conquest.
Audley End House
With award-winning tranquil gardens created by iconic landscape designer Lancelot "Capability" Brown, Audley End House is a decadent Jacobean mansion with views across the unspoilt Essex countryside. Explore the indulgent interiors of the rooms and meet the working staff in the Victorian Service Wing.
Hyde Hall
One of the Royal Horticultural Society's more unusual gardens, Hyde Hall is a 145-hectare estate including the famous Dry Garden, which boasts 400 diverse species of plant including Californian Poppies and purple Lubecca. Set in an exposed area of the country with low levels of rainfall, the conditions make it very challenging for gardeners, resulting in an array of unusual plants and flowers for visitors to explore.
Hylands Estate
Encompassing 574 acres of historic parkland, Hylands Estate is a prestigious Grade II listed public park. Located a short distance southwest of Chelmsford, Hylands House is a beautifully renovated Neo-Classical elegant villa and the perfect location for a family day out.
Family attractions
With a plethora of activities available, and fabulous family attractions to visit, camping in Essex is the perfect holiday choice!
Colchester Zoo
Home to over 260 rare species, Colchester Zoo is one of Europe's best zoos and a fantastic day-out for the whole family. The zoo has four adventure play areas, including a soft play area for kids to enjoy. Come face-to-face with Colchester's interesting inhabitants, including leopards, rhinos, giraffes, elephants, tigers, bears and lions.
Redbridge Cycling Centre
Located near the Hainault Forest Country Park, in the east-end of London, Redbridge Cycling Centre is a fantastic day-out for the whole family. Hire and hop on a bike and ride around the purpose-built road, BMX and off-road tracks at the Redbridge Cycling Centre. The centre also offers cycling to individuals from complete beginners to experienced cyclists.
Lee Valley White Water Centre
Lee Valley White Water Centre is situated in the small Hertfordshire town of Cheshunt, on the outskirts of London. Originally constructed to host the canoe slalom events at the London 2012 Olympic Games, the parks offers a day filled with adrenaline, adventure and fun. Try your hand at white water rafting on the Olympic course, or relax with family paddling on the lake.
Kelvedon Hatch Secret Nuclear Beach
The Secret Nuclear Bunker at Kelvedon Hatch, in the borough of Brentwood, is a large underground bunker maintained during the Cold War as a potential regional government headquarters. Located in the same Essex village as our Kelvedon Hatch Club Site, the bunker exhibits the fascinating history of the Cold War and the impact it had on the United Kingdom.
Old MacDonalds Farm
Boating rollercoasters, indoor and outdoor play areas and an array of animals, Old MacDonald's Farm is an award-winning attraction and a great day out for everyone. Take a ride on the Doggy Dog Rollercoaster and hop on everyone's favourite carousel, the Train, Tractor and Pony Ride. Greet some of the farm's friendly animals including pigs, goats, cows and ponies. The farm is also home to groups of meerkats, llamas, alpacas and tortoises.
Mountfitchet Castle and Normans Village
Whilst Mountfitchet Castle and Normans village is a reconstruction and not the authentic, ancient deal, it is a perfect day out for the family. The site is part-castle, part-adventure playground vibe with farmyard animals previously owned by the Normans roaming freely around the site. Visitors can wander into the houses and have a look around. Make sure while you're there you take a peep at the House on the Hill Toy Museum on site, with 70,000 toys on display.
More popular camping destinations
From £48
Join the Club
Whether you choose to holiday with a caravan, tent, motorhome, campervan or any touring unit, we offer the best range of pitches and facilities. We even have glamping and holidays overseas. Join The Camping and Caravanning Club to benefit from over 120 years' expertise and discounts carefully tailored to our members.
Save

30% off Club Sites and other discounts including retailers, days out and events and many more…

Explore

Access to an exclusive network of over 1,200 member-only small sites across the UK

Exclusive

Don't miss out on your favourite locations - book up to a year in advance with priority booking for members

Support

Friendly UK Service Centre, free technical advice, insurance products tailored for members