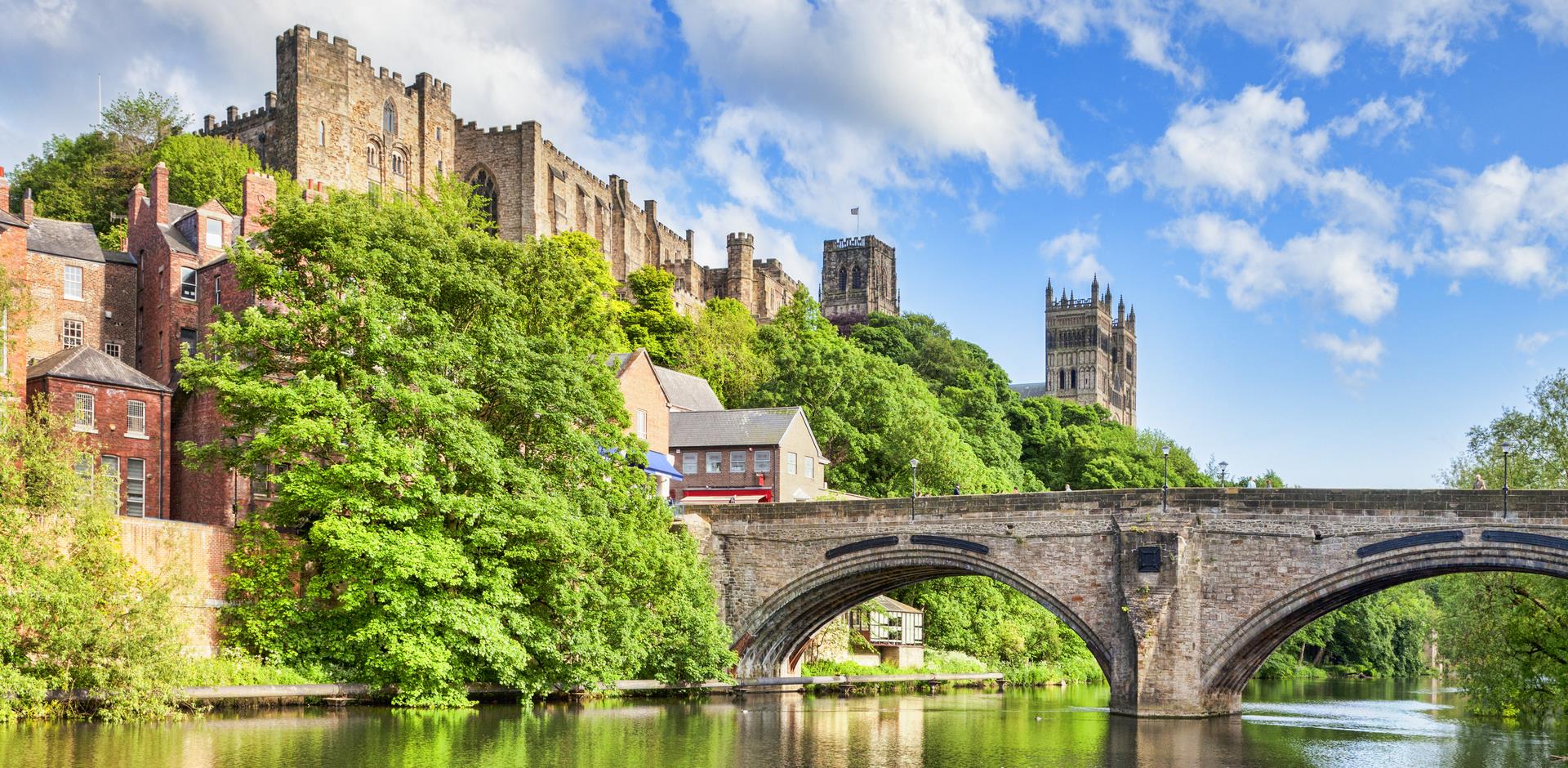 Campsites in County Durham
Situated in North-East England, County Durham is an unspoilt area home to rolling hills, rambling forest and dramatic coastline. Camping in County Durham is the ideal choice whether you are looking for a family holiday, romantic weekend, activity break or fun days out.
County Durham camping FAQs
Is County Durham a family friendly destination?
Yes! County Durham is a great place for a camping trip with kids. We've listed some of our top recommended activities below, including those for families. Our
Barnard Castle Club
Site has a play area, mother and baby room and washing machines to make your family stay on site a breeze.
Last Modified: 10 Nov 2023
Are there any adult only campsites in County Durham?
There are several member-exclusive adult only campsites in County Durham. To find them, search on SiteSeeker with the filter "Adults Only" selected.
Last Modified: 10 Nov 2023
Is County Durham a good place for a holiday with my dog
Rolling hills, forests and dramatic coastline means there's a great variety of landscapes in County Durham to treat your dog to. Your pooch can also stay for no extra cost on our Club Sites where they'll be more than welcome to rest up after their busy days exploring the great outdoors.
Last Modified: 10 Nov 2023
Can I go wild camping in County Durham?
Last Modified: 10 Nov 2023
Things to see and do while camping in County Durham
Lying beside the meandering River Wear, a few miles south of Newcastle-upon-Tyne, Durham is a pretty cathedral city and the county town of County Durham. Durham is teeming with steep cobbled streets and historic architecture. Here are our top recommendations of things to do.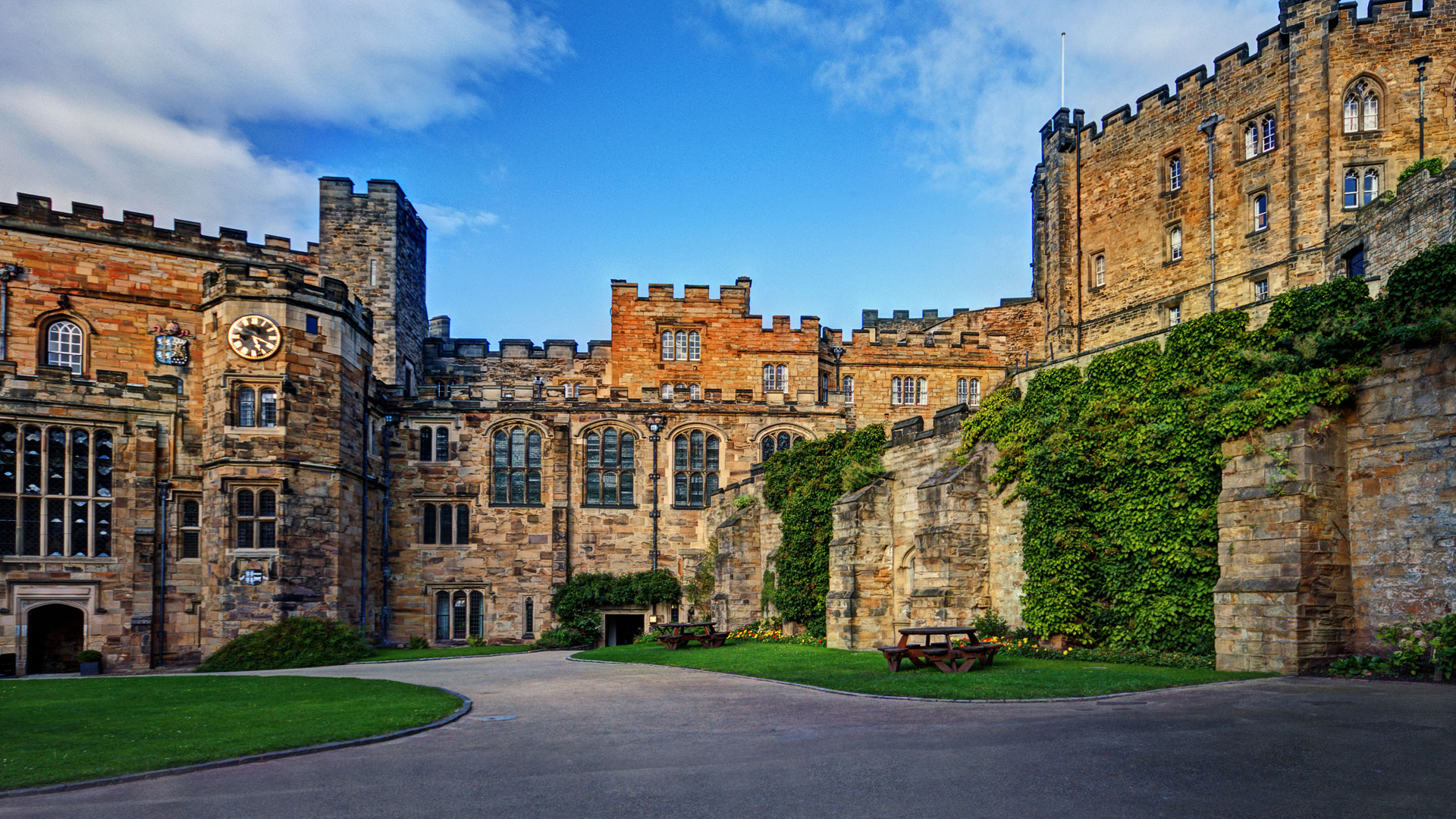 1. Visit Durham Cathedral
Soaring above the bustling city below, Durham Cathedral is regarded as one of the finest examples of Norman architecture in the world and home of the iconic Shrine of St Cuthbert. The relics of St Cuthbert were transported to Durham by Lindisfarne monks in the 9th century. It is one of Durham's major tourist attractions and welcomed nearly 700,000 visitors last year.
In 1986, the cathedral was designated a UNESCO World Heritage Site along with Durham Castle.
2. Discover Durham Castle
Constructed in 1072 under the orders of William the Conqueror, six years after the Norman Conquest, Durham Castle is a fantastic example of the early motte and bailey castles favoured by the Normans. Today, the castle is open to the public but only through guided tours, as it is owned by Durham University.
3. Explore Crook Hall and Garden
Built around 1217, making it one of the oldest inhabited houses in Durham, Crook Hall and Garden is a medieval manor house exhibiting Jacobean and Georgian architectural styles. Explore the house and gardens, before stopping for tea and cake at the Garden Gate cafe.
4. Ramble in the North Pennines
After exploring the busy streets of Durham, get off the beaten track and take some time to explore the surrounding countryside.
County Durham is home to a sizeable section of the North Pennines - designated as an Area of Outstanding Natural Beauty in 1988. It's within the Pennines range of hills that you'll find the famous High Force Waterfall. Located in Forest-by-Teeside, the High Force Waterfall is a spectacular landscape. Take a stroll around the walkway and marvel as the water builds from a slow trickle and eventually plummets 21 metres into the plunge pool below. The walkway is open all year round and tickets can be purchased from the High Force Hotel.
5. Walk to Barnard Castle
Within walking distance of our Barnard Castle Club Site, Barnard Castle was built during the latter half of the 12th century and sits high on a rock overlooking the River Tees. In the 16th and 17th century, the castle underwent two sieges. Today, you can visit the castle's sensory gardens and experience breath-taking views of the Tees Gorge.
6. Step back in time at the Bowes Museum
Located in the same bustling market town as the castle and our Club Site, the Bowes Museum is a French chateau home to a magnificent collection of fine and decorative European art. Built in the 19th century by John Bowes and his French wife, the museum tells their romantic story as you wander through the graceful Grade I listed building.
7. Appreciate the ruins of Egglestone Abbey
Located beside the winding River Tees, Egglestone Abbey is an abandoned Premonstratensian Abbey that was once home to a small monastery. Today, the abbey makes for an ideal spot for a stroll or pack a picnic and take shade under the ruins. Explore the surviving 13th century church and envision what life was like for local monks over 700 years ago.
8. Enjoy a day out at Beamish, the Living Museum of the North
Based on a 300-acre estate in the heart of County Durham, the Beamish Living Museum of the North expertly exhibits the transition of northeast England during the Industrial Revolution. Wander through the traditional Edwardian town and discover what life was like in the local area during this era.
9. Train fanatics, head to Locomotion
Previously known as the National Railway Museum, the newly-named Locomotion is a fun and informative day out in County Durham. Combining science and engineering, both essential to railways, brings Locomotive to life through magical story telling. Marvel at the diverse collection of trains and learn the unique story behind each one.
What's On in County Durham
More popular camping destinations
From £48
Join the Club
Whether you choose to holiday with a caravan, tent, motorhome, campervan or any touring unit, we offer the best range of pitches and facilities. We even have glamping and holidays overseas. Join The Camping and Caravanning Club to benefit from over 120 years' expertise and discounts carefully tailored to our members.
Save

30% off Club Sites and other discounts including retailers, days out and events and many more…

Explore

Access to an exclusive network of over 1,200 member-only small sites across the UK

Exclusive

Don't miss out on your favourite locations - book up to a year in advance with priority booking for members

Support

Friendly UK Service Centre, free technical advice, insurance products tailored for members