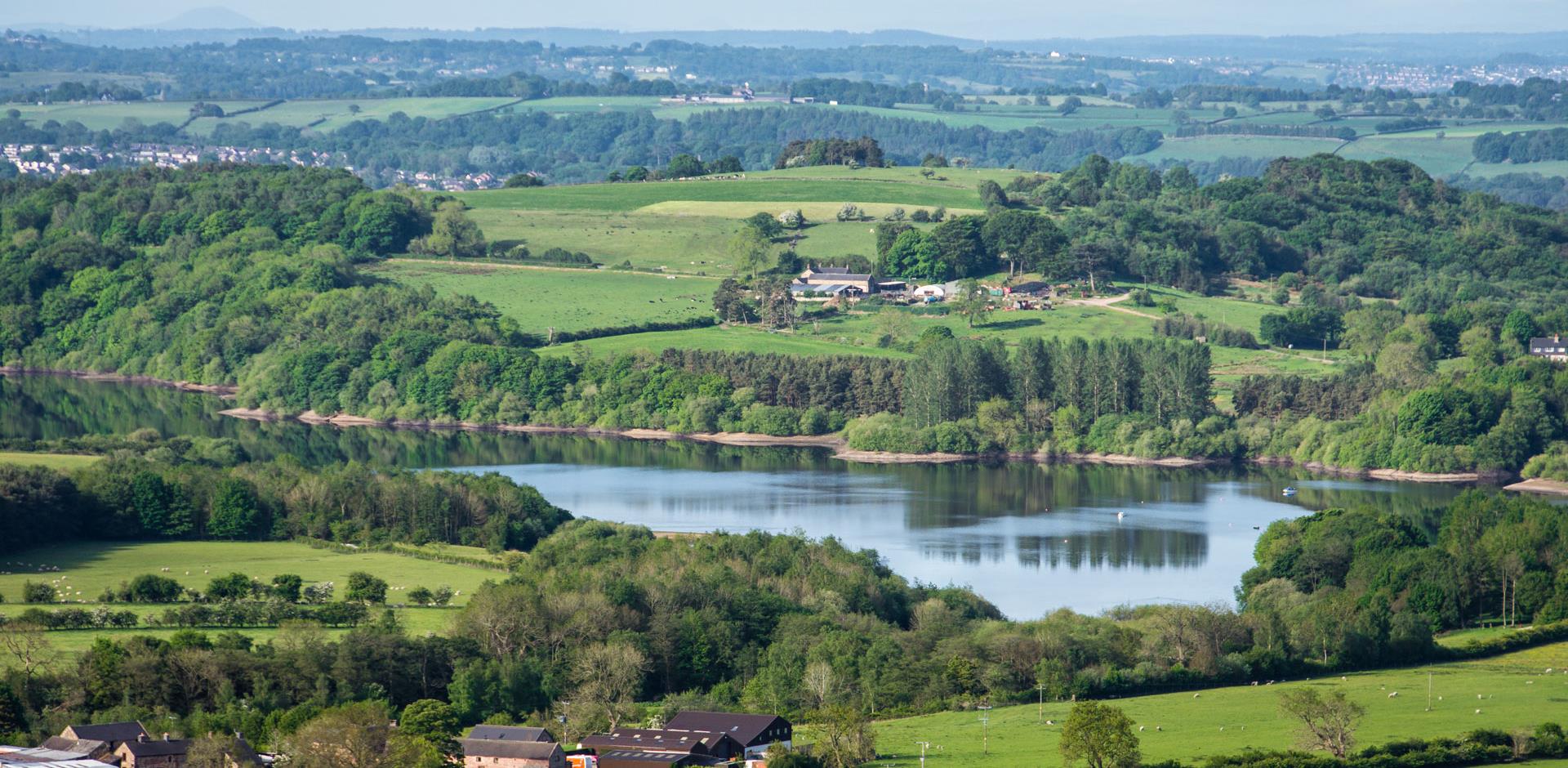 Campsites in Staffordshire
Camping in Staffordshire
Being one of the smaller counties in the UK hasn't limited the amount of fantastic attractions on offer in Staffordshire. From thrill giving theme parks, to some of the most scenic walks in the UK, camping in Staffordshire offers something for everyone.
Which campsites in Staffordshire are family friendly?
All of our Club Site's are family friendly. If you want to see what family-friendly facilities we have available on our Club Site's, look out for facility icons such as play area, parent and baby room and washing machines.
Last Modified: 27 Jul 2023
Are there any dog-friendly campsites in Staffordshire?
All of our Staffordshire Club Site's are dog friendly, with our
Alton-The-Star
and
Drayton Manor
campsites even having a designated dog-walk available for you and your pooch to enjoy.
Last Modified: 27 Jul 2023
Can I go wild camping in Staffordshire?
Last Modified: 27 Jul 2023
Can you camp at Cannock Chase?
Last Modified: 27 Jul 2023
How much does it cost to go camping in Staffordshire?
Our Staffordshire Club Site's start at £8.55 p/n.
Last Modified: 27 Jul 2023
Can I go glamping in Staffordshire?
Last Modified: 27 Jul 2023
Things to do and see while camping in Staffordshire
Campsites in Staffordshire are ideally situated because there are plenty of activities and major attractions within easy reach. From impressive walks in the Peak District to family attractions like Monkey Forest, Staffordshire has enough going on to satisfy all campers. View a few of our top suggestions below.
Stafford is the county town of Staffordshire and with a rich history and growing population, there's plenty to see and do:
Historical attractions
• Stafford Castle is a great example of a Norman castle and has watched over the local area for over 900 years. The castle has been restored, giving visitors a fascinating look into the life of those living in and around the castle grounds. Follow the trail around the castle, reading the information boards as you go and enter the Visitor Centre for an audio-visual display. Follow the timeline of the castle and its inhabitants and see some of the ancient artefacts recovered from the area.
• The Ancient High House is the largest timber-framed house in England. This is one of the finest Tudor buildings in the country and was frequented by royalty when King Charles I stayed here on route to Shrewsbury. The house opened up as a museum in 1986 and offers a glimpse into what life was like for those who lived in the house over the decades.
• The world capital of ceramics is Stoke-on-Trent (known as The Potteries) which boasts world-class ceramic museums, factory tours and over 25 pottery shops.
• We also recommend making time to see the world famous Staffordshire Hoard; with over 3,500 items of gold and silver with precious stone decorations, it is the largest amount of Anglo-Saxon treasure ever discovered in the UK.
• Just a 17-minute drive from our Cannock Chase Club Site, we recommend checking out Samuel Johnson Birthplace and Museum which was once the family home that inspired the literary icon. Discover the birthplace of Samuel Johnson and learn about the man who wrote the first English Language dictionary.
• Explore Lichfield Cathedral, a 14th century cathedral well-renowned for its beautiful gothic architecture, the Lichfield Angel and the famous Herkenrode stained glass. Walk round the chapel and admire the medieval wall painting. Have a quick pit-stop at the café and a stroll around the charming little gift shop.
Enjoy Staffordshire's family attractions
1. Drayton Manor Theme Park, just a short drive away from our Drayton Manor Club Site is jam-packed full of activities and entertainment for the whole family. Roller coasters, rides for smaller children, Thomas Land, the Zoo and Spencer's Outdoor Activity Park are just a few of the attractions on offer. Discover our prehistoric friends at the Dino-Trail, get the whole family involved in a game of Crazy Golf and make the most of the range of rides on offer. Drayton Manor Theme Park has great facilities, including plenty of places to eat, shops and great accessibility.
2. Alton Towers Resort, an 11-minute drive from our Alton, The Star Club Site, has a spectacular range of activities for the whole family. From thrill seekers, looking to ride the scariest roller coasters, to families with smaller children who will love CBeebies land, there's something available for all.
3. Trentham Monkey Forest, a 35-minute drive from our Alton, The Star Club Site makes for a perfect day out with kids. Walk the ¾ of a mile-long route and be amazed as you see the monkeys in their environment, playing, eating and monkeying around. The monkey walk itself is enough to fill a few hours and you can re-enter again at any point during your visit. Monkey Forest also has an information centre, a café, picnic area and free parking as well as fully accessible facilities.
4. Peak Wildlife Park allows for the unique experience of walking among lemurs, wallabies, penguins and even meerkats. Get hands on with giant rabbits, sheep, goats and many more throughout your visit. The café, free parking, picnic areas and great accessibility make this the perfect day out for the whole family. Peak Wildlife Park is well worth a visit, being just a 7-minute drive away from our Alton, The Star Club Site.
5. RSPB Middleton Lakes is around a 13-minute drive from our Drayton Manor Club Site. A mix of woodland, meadows and wetland are criss-crossed with walking paths which are great for exploring all of the wildlife in the area. See how many different types of birds you can see, some of the species to look out for include barn owls, grey herons and woodpeckers. Car parking is available on-site for a small fee and you'll find a play area and picnic area, ideal for taking a break from exploring.
6. Explore more than 900 years of history at Tamworth Castle, a 13-minute drive from our Drayton Manor Club Site. There are 15 rooms in total to explore as well as the castles courtyard. Visit the Tower, Great Hall, Dungeon and much more during your visit.
7. The Churnet Valley Railway is just 8-minutes away from our Alton, The Star Club Site. With fun seasonal events and impressive steam locomotives, this is a must for railway enthusiasts.
Get outdoors in Staffordshire's fantastic landscapes
• From Cannock Chase Club Site, you're less than a 10-minute drive away from Cannock Chase Forest. Walking and cycling trails, play areas, dog walks, picnic areas and a café are just a few reasons to visit the forest. Go Ape, with their high ropes course and Segway hire, are available in the forest, with a course available for younger kids too.
• All of the attractions of the Peak District National Park are within reach from Leek Club Site. Around a 30-minute drive away you'll find pretty villages, wonderful wildlife and challenging hikes aplenty.
• Just a mile and a half from our Alton The Star Club Site is the ancient village of Oakamoor. With 8 Oakamoor heritage trails, 2 historical churches and 3 dog-friendly pubs serving delicious food, you're guaranteed a great day out in the countryside.
• Located in a tranquil river valley is Cotton Dell, a stunning reserve with enchanting woodlands and flower rich grassland. Enjoy a walk around the reserve, taking in the relaxing sights and sounds of nearby wildlife.
More popular camping destinations
From £48
Join the Club
Whether you choose to holiday with a caravan, tent, motorhome, campervan or any touring unit, we offer the best range of pitches and facilities. We even have glamping and holidays overseas. Join The Camping and Caravanning Club to benefit from over 120 years' expertise and discounts carefully tailored to our members.
Save

30% off Club Sites and other discounts including retailers, days out and events and many more…

Explore

Access to an exclusive network of over 1,200 member-only small sites across the UK

Exclusive

Don't miss out on your favourite locations - book up to a year in advance with priority booking for members

Support

Friendly UK Service Centre, free technical advice, insurance products tailored for members