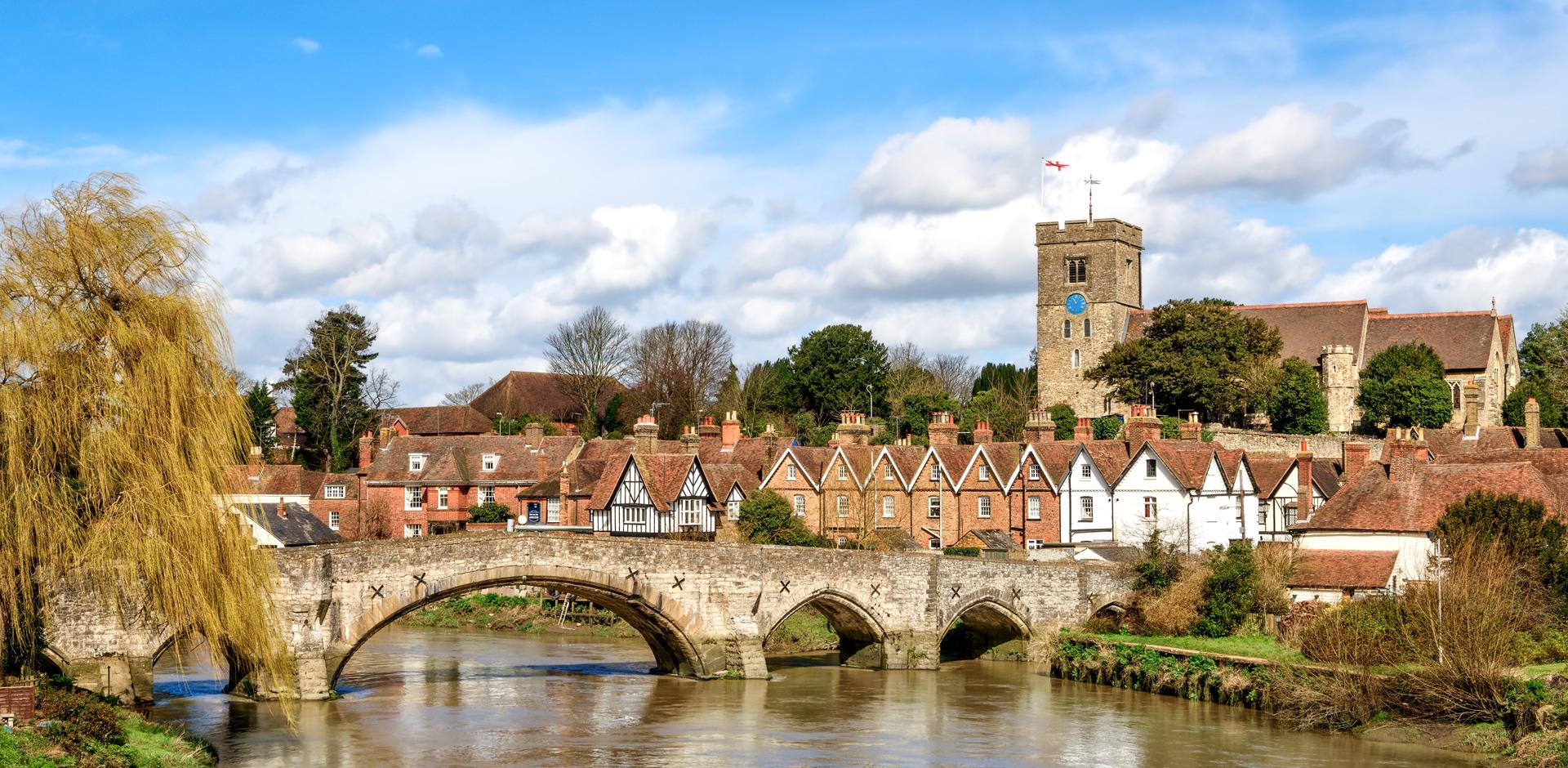 Campsites in Kent
Across the world, Kent is famously known as the Garden of England – due to its abundance of orchard and hop gardens. Boasting an enviable range of blue flag beaches and exhilarating water sports, Kent's coastline attracts hoards of visitors each summer.
More about camping in Kent
Our Kent campsites are within easy reach to a diverse range of major attractions and activities including medieval castles, abbeys, museums and galleries. With so much to see and do, camping in Kent is the ideal place to choose for your next family camping trip.
The Canterbury Tales
With ancient walls, cobbled streets and timber-framed houses, Canterbury is a cathedral city and one of the most visited cities in the United Kingdom. With the stunning cathedral and ruins of St Augustine's Abbey, Canterbury is a city teeming with history, heritage and culture. Spend some time shopping in the famous King's Mile area, boasting numerous independent shops, restaurants and bars.

Founded in 597AD, Canterbury Cathedral is the oldest and arguably most famous Christian structure in England. Since the Middle Ages, Christians have made the pilgrimage to this spectacular cathedral. Don't forget to see the shrine of Thomas Beckett and the seat of the Archbishop. The cathedral is one of the UK's most popular tourist attractions, with nearly a million tourists visiting each year.

Created by St Augustine in 598AD, St Augustine's Abbey was a great Benedictine monastery located close to the city centre. Today, only rustic ruins remain, after the abbey's dissolution in 1538 by King Henry VIII. Use one of the virtual reality headsets to walk around the abbey and envisage it as it appeared over 500 years ago.

Situated beside the River Stour, Westgate Gardens is a popular area with visitors to take a walk, sit and relax or enjoy a punt on the river. In this park, you'll find an unusual Oriental Plane tree.
Kent Castles
Due to its location between London and continental Europe, Kent is a county steeped in history and has been in the front line of many conflicts. From the Battle of Britain during World War II, to early European and Roman invasion, Kent has played an integral part.
Despite its name, Leeds Castle is located in Kent, and not Yorkshire. Built on a lake formed by the River Len, Leeds Castle is one of the most visited historic structures in Britain. Over the last 900 years, the castle has been a Norman stronghold, a palace used by Henry VIII and a Georgian country retreat for the influential and famous.

Often described as the "key to England" due to its proximity to France and its defensive significance throughout history, Dover Castle is a fascinating day out for the whole family. Founded in the 11th century, Dover Castle is the largest castle in England. Climb the Great Tower and enjoy panoramic views of the castle and nearby Kent coastline.

Famed as the childhood home of Anne Boleyn, the second queen consort of King Henry VIII, Hever Castle is a picturesque fortress just 30 miles south-east of London. Built in the 13th century as a country house, Hever Castle exhibits 700 years of history. Explore 125 acres of award-winning gardens, including the challenging Water Maze.
Top things to do in Kent
All campsites in Kent offer plenty of activities and major attractions within easy reach including a hoard of medieval castles, including Leeds Castle - the loveliest castle in the world set on two islands on the river Len. The famous White Cliffs of Dover, abbeys, museums, steam railways, Diggerland and Buckmore Park Kart Circuit are among other highlights.
1. Leeds Castle

Often described as Britain's most beautiful castle, Leeds Castle is positioned on an island in a lake and is visited by hundreds of thousands of tourists each year. Located near our Oldbury Hill Club Site, the castle also boasts exceptional gardens, a castle-shaped maze, duckery and a secret grotto.

2. Canterbury Cathedral

Located in the heart of the historic city of the same name, close to our Canterbury Club Site, Canterbury Cathedral is a magnificent structure and part of the local World Heritage Site. Founded in 597, the cathedral was completely rebuilt in the Gothic style you see today in 1174 following a fire. (Canterbury)

3. White Cliffs of Dover

Perhaps Britain's most symbolic and recognisable landmark, the White Cliffs of Dover overlook the glistening waves of the English Channel. At their highest point, the chalk cliff face reaches a staggering 110 metres above sea level. The cliffs are home to many species of wildlife, such as Fulmar and Black-Legged Kittiwake. Our Folkestone Club Site is a short distance down the coastline from the White Cliffs of Dover.

4. Turner Contemporary

Opened in 2011, the Turner Contemporary is one of the UK's leading galleries of national and international art. Situated on Margate seafront, close to where revered landscape painter J. M. W. Turner went to school and visited throughout his life.

5. Dover Castle

Sitting proudly atop the iconic White Cliffs, Dover Castle is a magnificent 11th century medieval fortress. Arguably England's most iconic fortress, Dover Castle has guarded the gateway to Great Britain for nine centuries.
More popular camping destinations
From £45
Join the Club
Whether you choose to holiday with a caravan, tent, motorhome, campervan or any touring unit, we offer the best range of pitches and facilities. We even have glamping and holidays overseas. Join The Camping and Caravanning Club to benefit from over 100 years' expertise and discounts carefully tailored to our members.
Save

30% off Club Sites and other discounts including retailers, days out and events and many more…

Explore

Access to an exclusive network of over 1,300 member-only small sites across the UK

Exclusive

Don't miss out on your favourite locations - book up to a year in advance with priority booking for members

Support

Friendly UK Service Centre, free technical advice, insurance products tailored for members