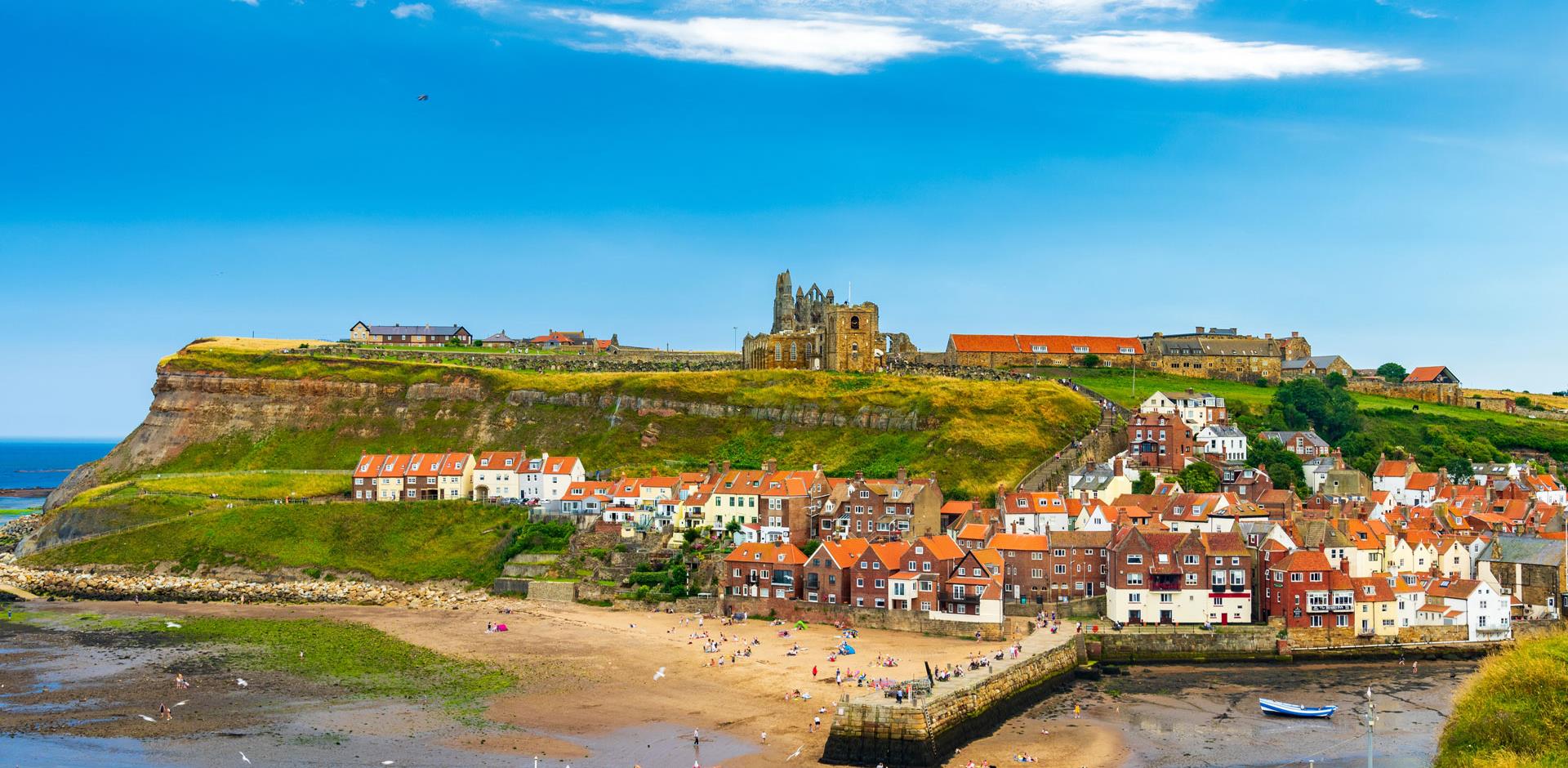 Wonderful Whitby Campsites
Whitby, one of the UK's most popular seaside holiday destinations, has plenty to offer when it comes to camping credentials. Plenty of outdoor pursuits await the adventurous, family-friendly attractions anticipate your arrival, and the pace of life will ebb and flow as you please. Pitch up on one of the touring caravan sites below and spend your days exploring the town, moors and coast on a memorable trip in North Yorkshire.
Can you wild camp in Whitby?
Last Modified: 28 Apr 2023
Are there any glamping sites in Whitby?
Last Modified: 28 Apr 2023
Which campsites in Whitby are dog friendly?
Most of our campsites allow dogs and have facilities to cater to your four-legged friend. Look out for dog friendly facility icons on campsites, such as whether there's a designated dog walk or doggy shower. View a list of our top dog friendly campsites.
Last Modified: 28 Apr 2023
Is Whitby a family friendly destination?
Yes! From the glorious coastline to the many family-friendly attractions, Whitby is a great holiday destination for all ages.
Last Modified: 28 Apr 2023
Things to do and see while camping in Whitby
1. Dracula Experience
Whitby is perhaps most famously known for inspiring some of Bram Stoker's 1897 iconic gothic novel, Dracula. Spine-chilling and eery, the Dracula Experience playfully brings the novel to life. The tour uses animated scenes, electronic special effects, and live actors to tell the story of Dracula.
2. Whitby Abbey
Situated on a headland high over the stunning seaside town, Whitby Abbey is one of the most romantic and haunting ruins in Britain. Discover the fascinating stories of saints and poets and enjoy the beautiful but brooding destination which features in Bram Stoker's Dracula. The 199 steps leading you up to the abbey are a challenge visitors to the town cannot resist. Whitby Abbey is situated less than a 30-minute drive away from our Scarborough Camping and Caravanning Club Site.
3. The Captain Cook Experience
Climb aboard the Bark Endeavour Whitby and re-live the path of the famous explorer Captain James Cook. Set sail across North Yorkshire's Jurassic coastline, journeying around Whitby Harbour and along the coast to Sandsend. Take in the views of spectacular cliffs and bays while listening to traditional Whitby sea shanties and hearing about the life of Captain Cook. This voyage is dog-friendly, so make sure to bring your pooch along to practice being a seadog for the day.
4. The Marine Bar & Restaurant
Indulge in Whitby's finest seafood at The Marine Bar & Restaurant, opened on Whitby's harbourside in 2008. Enjoy the relaxed seaside charm and authenticity at this restaurant, which is situated between the marvellous moors and stunning sea.
5. The Whale Bone Arch
The Whale Bone Arch is a celebrated landmark replica of a whale's jawbone. The amazing views over Whitby and the harbour make the big climb up to the 25ft arch worth it.
6. May Beck and Falling Foss
Avid walkers will love this trail, passing through an enchanting woodland tea garden (open April-September) along the way. On the circular 2-mile walk you'll pass over the top of the impressive Falling Foss waterfall and walk along the banks of the May Beck. Just a short walk from the waterfall you'll find The Hermitage. Dating back to the 18th century, the cave was carved from a huge boulder and makes a good detour for the adventurous.
7. Whitby Brewery
Positioned on the top of Whitby's cliff top and brewed in the shadow of Whitby Abbey, Whitby Brewery is a truly unique destination to enjoy a pint. The brewery's delightfully delicious Yorkshire ales and dedication to creating the finest beers around makes it widely popular amongst both locals and tourists.
8. Whitby Harbour
A stunning harbour with magnificent views overlooking the North Sea, Whitby Harbour is a lovely place to walk, bike or catch a boat around.
9. Whitby Museum
To truly experience Whitby's unique history as a seaside town in North Yorkshire, make sure to visit Whitby Museum. Weird and wonderful, the museum tells the story of the beloved coastal town, from the Jurassic Period to present day. Check out ancient fossils, costumes and model ships that have been carefully preserved for hundreds of years.
10. Fish and Chips
You cannot go to Whitby without trying out their fish and chips. Here is a list of some of the best rated fish and chip shops in Whitby.
Hadley's Fish and Chips
Trenchers
Abbey Wharf
Quayside
Angel Fisheries Harbourside
Magpie Café
Royal Fisheries
More popular camping destinations