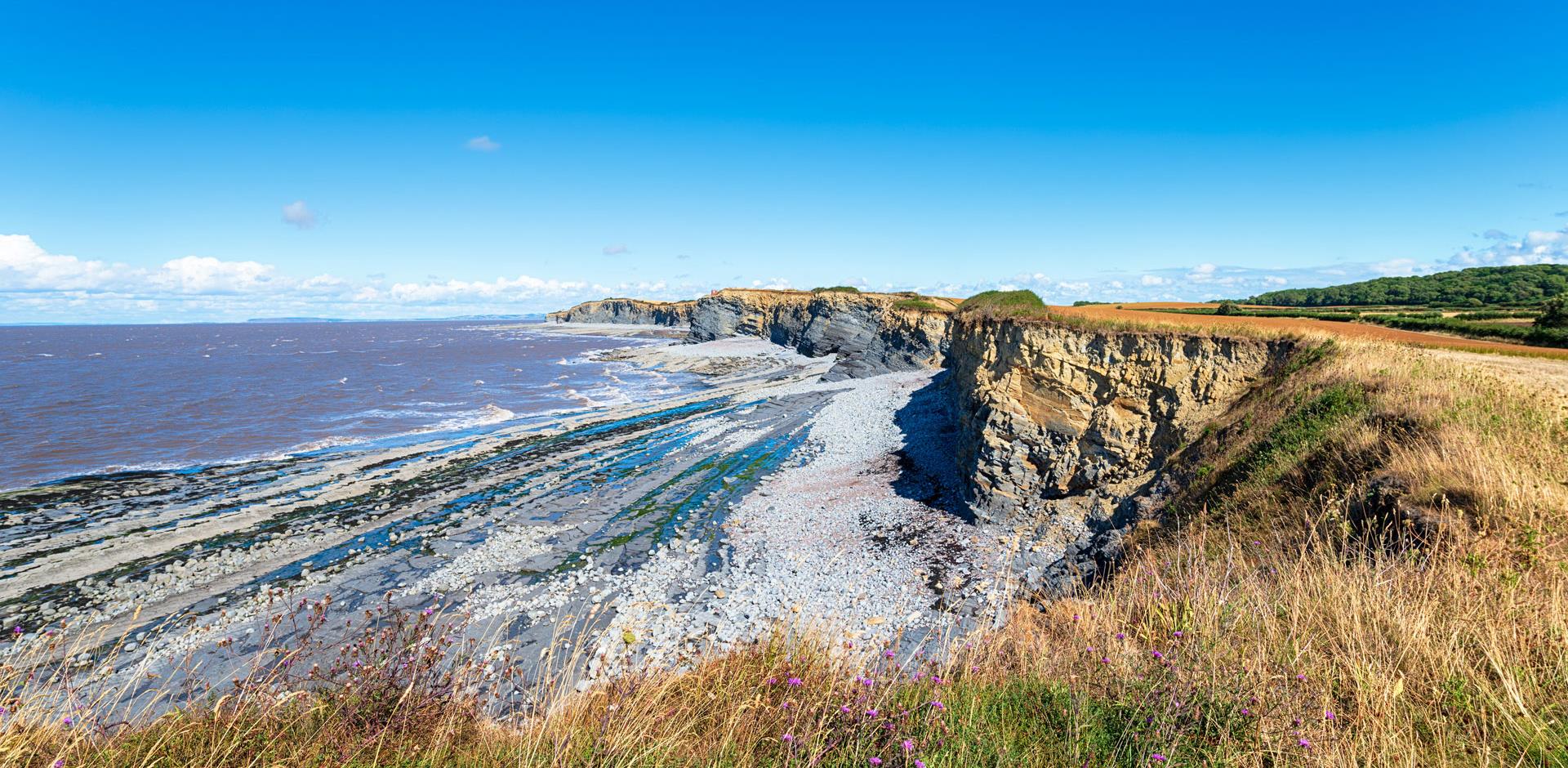 Campsites on Somerset's coast
Beach campsites on Somerset's coast
Camping Somerset coast style is a special experience. Dubbed the 'land of the summer people', this captivating county of contrasts has consistently attracted holidaymakers to its sandy shores and wild moors for centuries.
Best beaches in Somerset
Some of the most popular beaches in Somerset include Minehead Beach, Dunster North West Beach, Blue Anchor West Beach and Porlock Bay.
Minehead is a must visit destination, especially if you're considering camping in Somerset near beach locations. Our Minehead Club Site is close to a multitude of magnificent beaches, including the marvellous Minehead Beach – adored by many, home and abroad. A 30-minute walk from our Club Site, the beach boasts glorious golden sands and gives you a taste of the traditional, British seaside resort. With acres of space to enjoy a picnic, create sandcastles and more, Minehead Beach is the ultimate fun-filled, family-friendly hotspot. Backed by a fantastic seafront promenade, packed with cafes, restaurants and shops, there's no shortage of amenities. It's the perfect place from which to enjoy lovely views across to North Hill, too.
Continue along the coast, where Dunster North West Beach awaits you, a sprawling stretch of sand and shingle that's brilliant for beach games. This charming coastal retreat is home to a medieval village that sprang up at the foot of Dunster Castle, which is centuries old and nestles atop a rocky outcrop overlooking civilization below.
Head further afield from Dunster and you will find the Blue Anchor West Beach, which is a 10-15 minute drive from our Club Site. This serene sand and shingle beach is fantastic for fossil hunting, a fun activity for the whole family to enjoy, and with a charming local pub close by, you can 'recharge the batteries' after your fossil finding expedition.
For a seaside experience with a twist, Porlock Bay at Porlock Weir is the place to be. Head west for 20 minutes, by car, from our Club Site to experience Porlock's pretty harbour, set in the wondrous wooded valley of Porlock Weir – the inspiration behind R D Blackmore's classic tale, Lorna Doone. This 4 mile wide stretch of coastline is characterised by its pebble beach, backed by an endless horizon of undulating hills. Recommended by the Marine Conservation Society, the beach is well maintained and boasts excellent water quality, making Porlock Bay a popular destination for fishing, sailing, surfing and swimming.
Beach camping advice and inspiration