The Best Camping Gadgets and Accessories for 2021
Looking to add a little more comfort or tech to your camping kit? The brands behind these camping gadgets have used innovative technology and practical thinking to produce accessories well worth the hype. You'll find a few of our top camping gadget and accessory picks below. Remember to use our handy camping packing list when you start preparing for your next trip.
Camping gadgets and accessories
1. Matador Pocket Blanket 2.0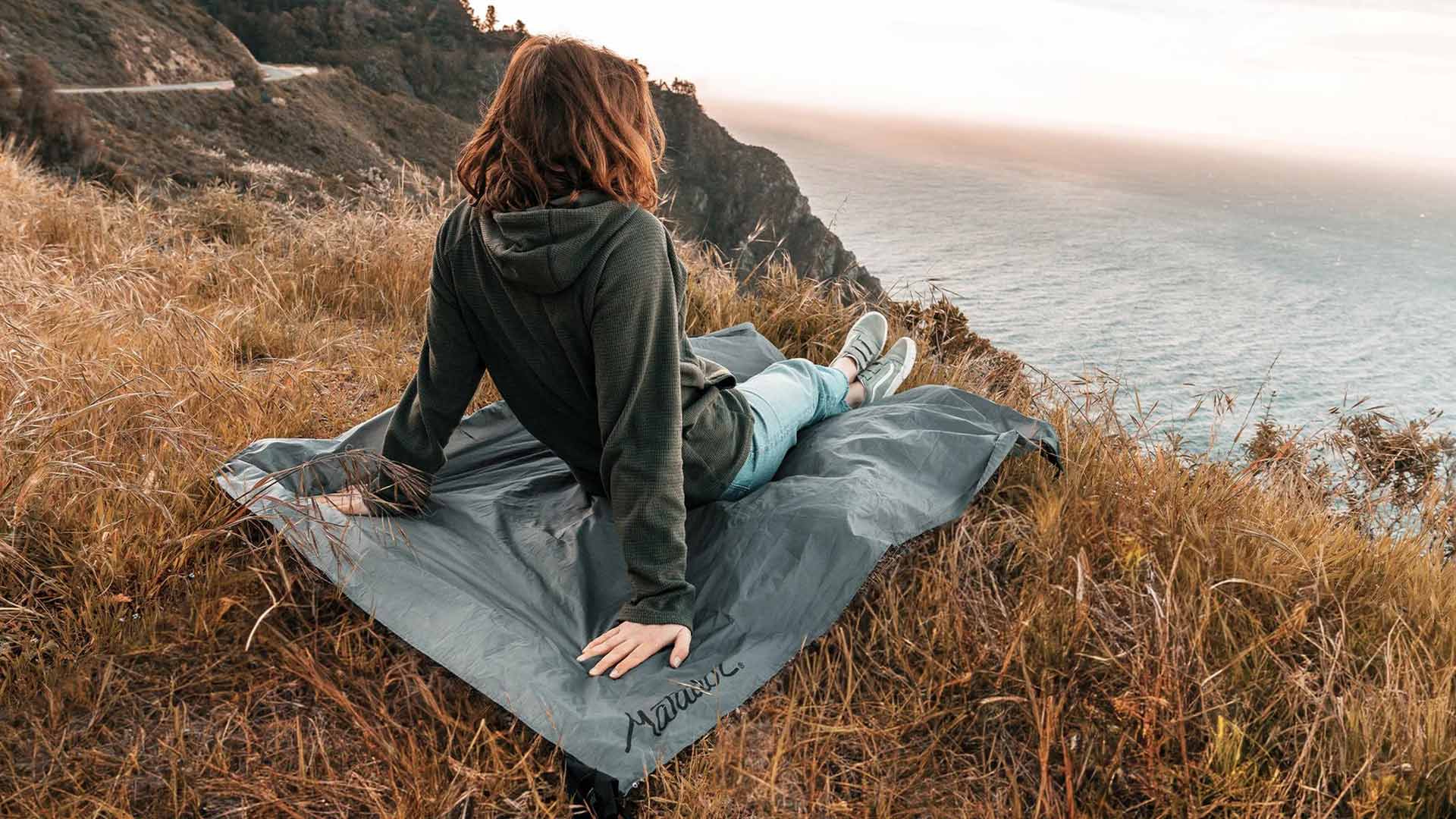 This versatile water repellent and puncture resistant blanket is ideal to take on walks, bike rides, trips to the beach and even picnics. On top of that, the handy blanket folds up small enough to comfortably fit in your palm or pocket.
Find it here from £26.95.
2. Coleman 360° Light and Sound Lantern

There's nothing better than a multitasking item on a camping trip to save space and impress fellow campers. This Colman 360° outdoor lantern is great for both inside and out once the sun goes down with high, medium and low light settings. Couple that with its integrated Bluetooth speaker and rechargeable battery, you'll soon find this becomes a must on all of your camping trips.
Find it here from £59.99.
3. HI-Gear Sloan Stool/Table

HI-Gear is also showing off multitasking credentials with their stool/table combo. If you're tight on space this duo is invaluable, functioning as a sturdy stool or a small table. It only comes in one colour combo but at a price as affordable as this you can't go wrong.
Find it here from £17.99. Members of the club can get an additional 10% off Go Outdoors Discount Card prices.
4. Hi-Gear Reflective Ropes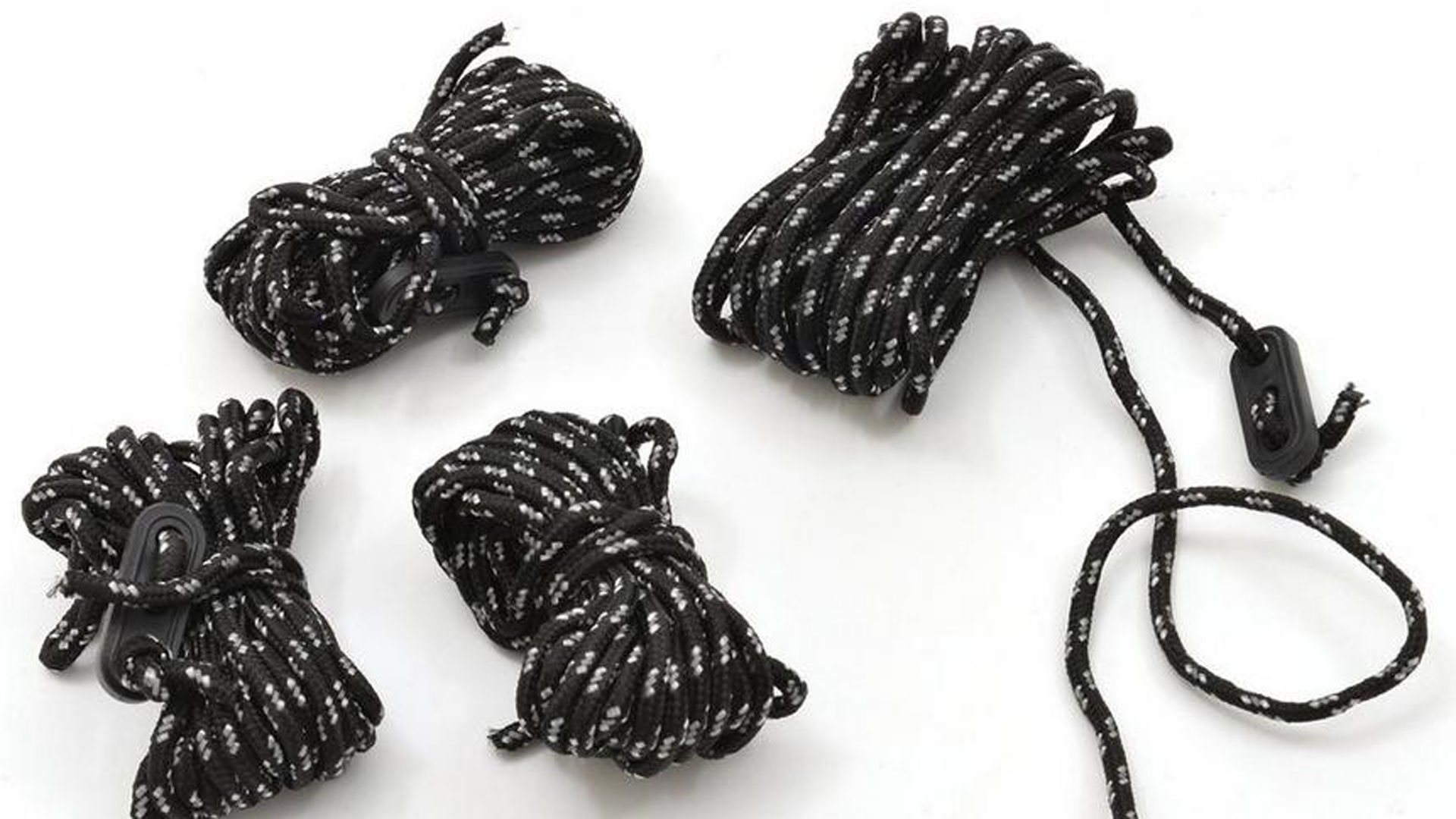 If you're a regular camper you've probably experienced the struggle of dodging guy ropes in the dark. These affordable reflective ropes from Hi-Gear will bounce back light from a torch, preventing any trips or falls. It's a great way to prevent fellow campers coming too close to your tent too.
Find them here from £2.49.
5. Hi-Gear Folding Toaster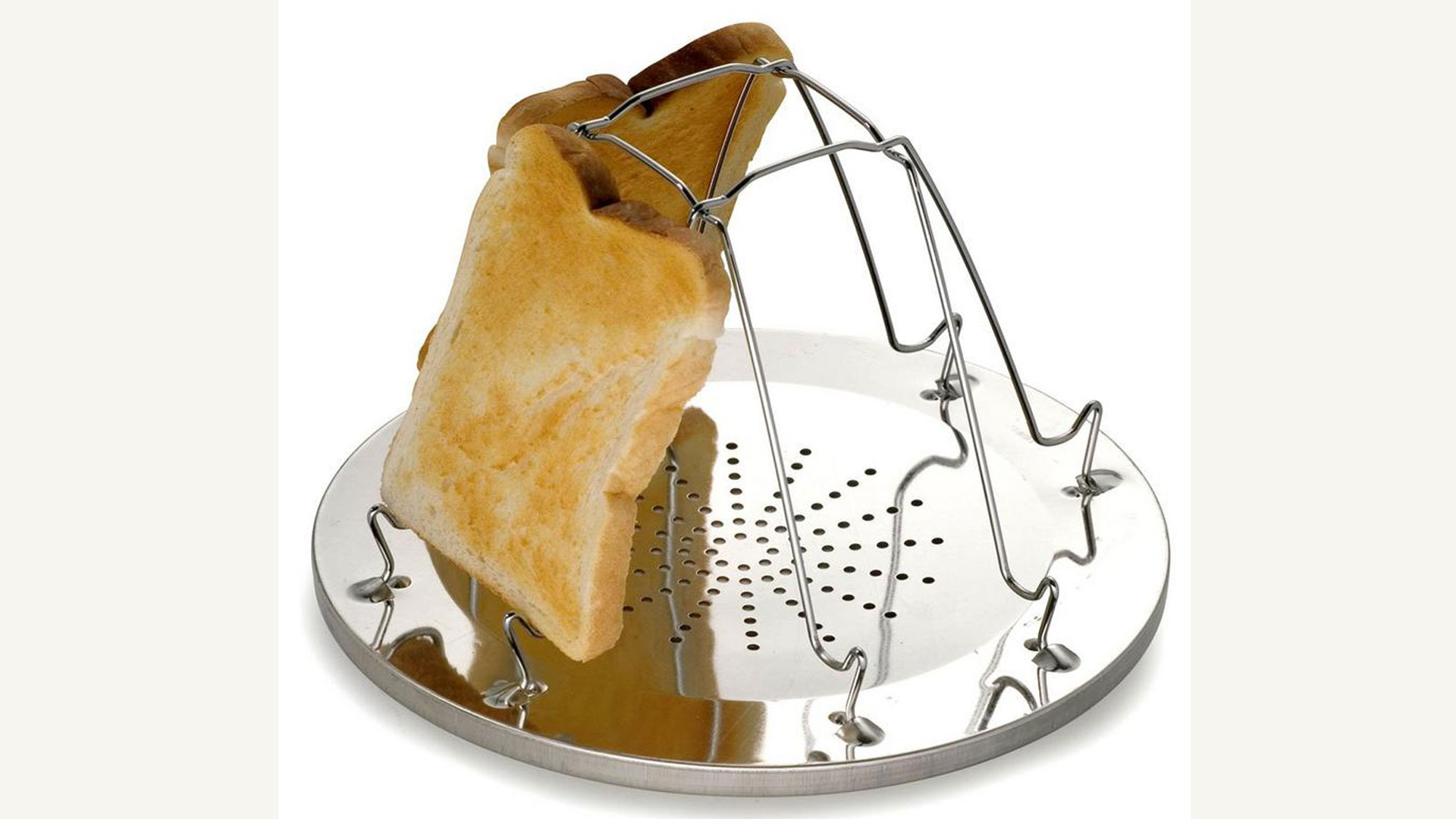 If you're camping on a pitch without an electric hook up or don't have space to pack the toaster, this is a great alternative. Simply set the rack up on your camping stove and let the heat do its job.
Find it here from £3.99.
6. Gorilla Tape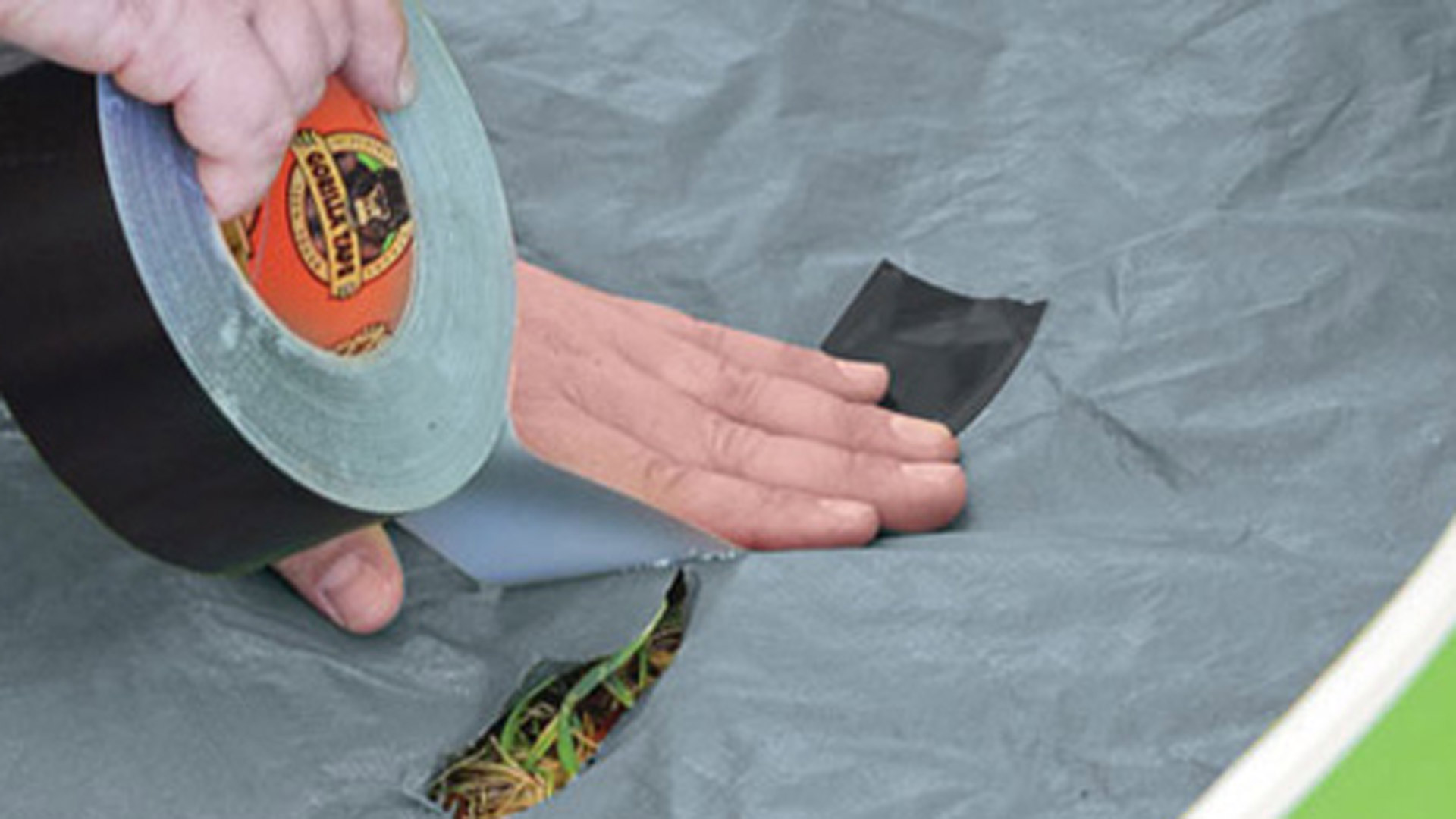 Not necessarily a gadget but this tape is a great all-rounder and can be invaluable if something breaks while you're camping. Extra sticky and weather resistant, but easy to rip, it can be used on all kinds of surfaces and is sure to come in handy.
Find it here from £2.95.
7. Luci Outdoor 2.0 Pro Inflatable Solar Light

This gadget packs light, has four light modes and is able to recharge your phone with its fully solar powered batteries. Great for anyone short on space or on the move, the inflatable solar light with its waterproof qualities is great for taking on walks and hikes.
Find it here from £36.
8. Hydro Flask

On a warm, sunny day there's nothing better than a cold refreshing drink to cool you down while you're out exploring. Hydro Flask can keep your drink cool for up to 24 hours and warm for 12. The stainless steel design comes in lots of different colours and sizes.
Find it here from £18. Get a 20% discount at Cotswold Outdoor with your membership.
9. Hi gear Cooler Stand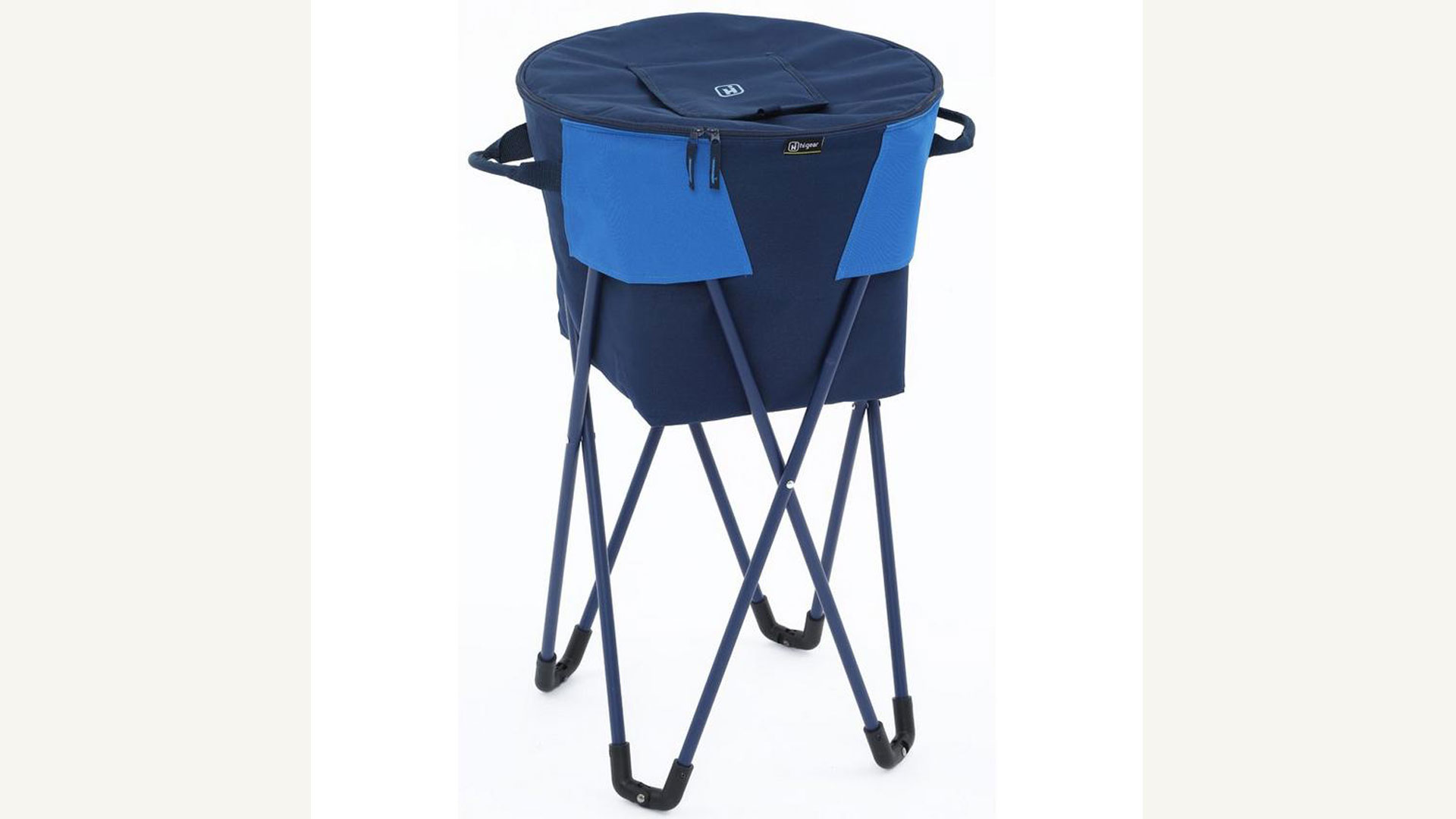 Fill this waterproof cooler with ice, add your favourite drinks and you've got yourself the ideal set up for a BBQ or beach picnic. You can use it both on and off the stand so it's ideal for taking to the beach. It packs away fairly compactly too, making it great for campers taking a car.
Find it here from £24.
10. Vango Deep Sleep Thermo Pillow

With an ultra-compact carry bag and quick inflation time, this insulated pillow is great for anyone on the move or tight on space. A good night's sleep is essential while camping and with ergonomic support, this pillow should help you achieve a restful night.
Find it here from £12.50.
11. BeeBee Wax Wraps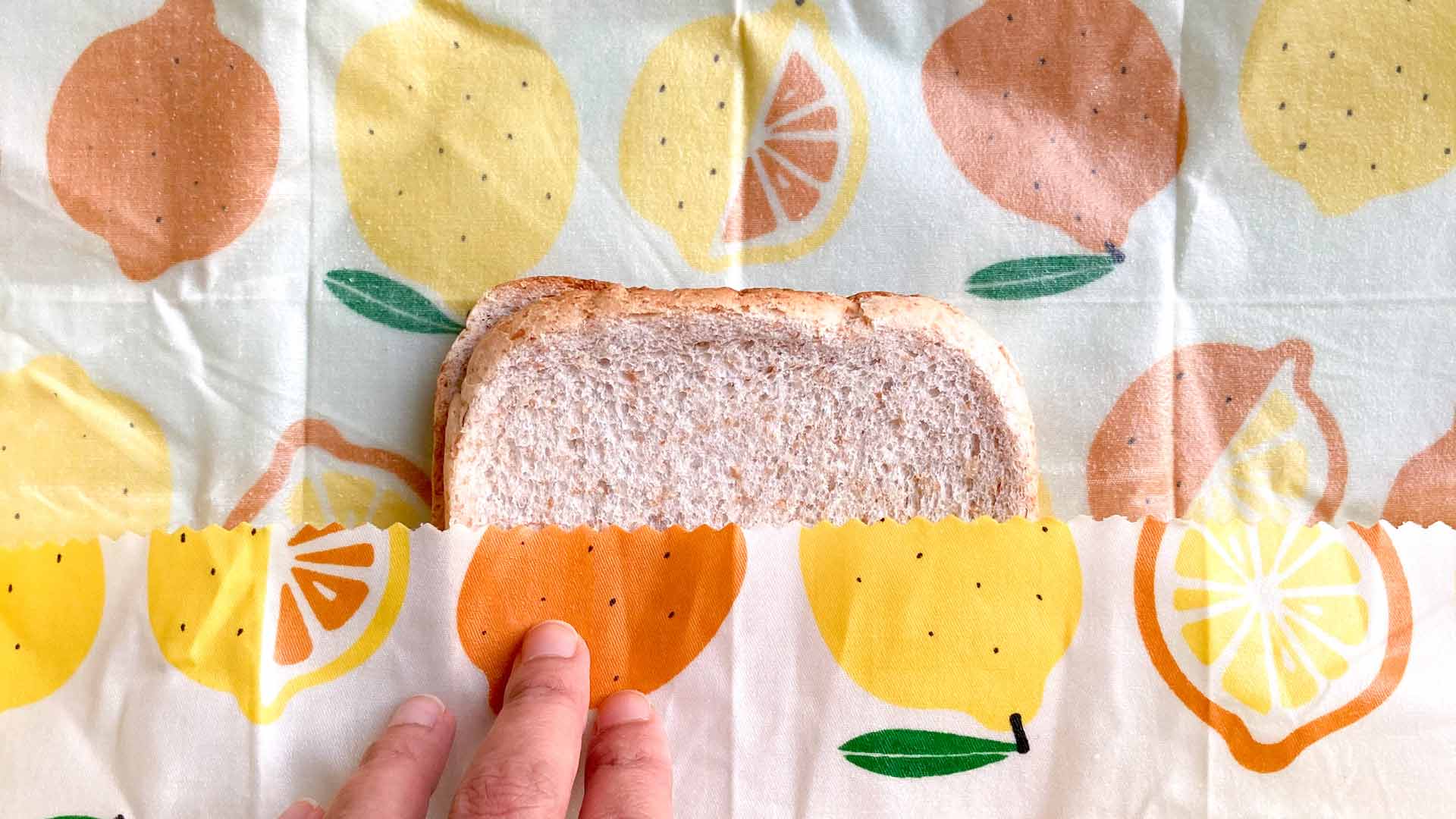 As we all make more effort to product less plastic waste, we find ourselves looking out for non-gimmicky alternatives. These bees wax wraps are a great replacement for cling film for packing your picnic for the day ahead.
Find them here from £9.50.
12. Ruffwear Quencher Food and Water Bowl

This is the ultimate travel dog bowl. It packs down really small, is sturdy when in use and comes in different sizes depending on your pooch. The waterproof lining means it can hold water and is really easy to clean.
Find it here from £15.95.
13. Ruffwear Mt. Bachelor Pad

Another travel item for your dog, this packable bed is lightweight but comfortable and great for different environments. It's important to insulate your dog's bed in cold weather and this, with a Highlands Pad underneath would make a great winter camping bed.
Find it here from £79.95.
14. Sagaform BBQ Multi Tool
With a spatula, fork, knife, marinade brush and bottle opener, this is a great tool to stop you losing any of your BBQ accessories.
Find it here from £20.00.
15. Microfiber towels
Drying wet towels while camping can be tricky in wet weather. Microfiber towels however are quick to absorb water and really quick to dry. Not just for the shower, you can take one of these with you when you're exploring, they're great for dog owners.
Find some here from £8.99. Make use of your 15% Mountain Warehouse discount as a club member.
16. CGear Sand-Free Multi Mats
Love the beach but not so keen on the sand? These mats are designed so that any sand falls through from the top of the mat and can't come back up from the bottom. Lay it under your towel or picnic blanket and never have a sandy sandwich again.
Find it here from £36.54.
17. SealSkinz Waterproof Socks
Camping during poor weather, especially if you're planning lots of walking can be miserable if you haven't got the right kit. Keep your feet fry and warm with these merino wool lined waterproof socks.
Find them here from £27.
18. Sea to Summit Pack-Tap
With this Sea to Summit Pack Tap, you'll be able to carry water around on your adventures or store it on your pitch without the need for bulky water containers. The tap on this bladder makes it ideal for having on your pitch to make drinks, wash grubby hands and prepare food.
Find it here from £22.
19. Sea to Summit Collapsible Sink
Taking your dishes to the washing up area can sometimes be a chore. Do your washing up at your pitch with this collapsible sink from Sea to Summit. It packs really small and is sure to come in handy on your travels.
Find it here from £22.50.
Don't forget about our retail discounts and savings on outdoor retailers for Club members. Find out about the benefits of joining the Club.