45 Best Camping Gift Ideas for Lovers of the Outdoors
Looking for the best camping gifts? Look no further! Here we've compiled everything from practical tools and gadgets to cosy Christmas gifts for winter campers. Whether it's for a birthday, Christmas, or just to show some appreciation, we're confident anyone that enjoys spending time outdoors will love these. From insulated wine tumblers to camping-themed kids' toys, and our very own gift membership pack, there is something in this list for everyone.
Members of the Club can make use of exclusive discounts on many of the gifts listed below. Learn more about the benefits of becoming a member.
1. Evercreatures Handmade Vegan Funky Wellies

Since 2004, Evercreatures have produced fashionable wellies in their own factory, the only UK welly brand to do this. The company is proud to shout about their sustainable and vegan status among the entire rubber range. What's more, the natural rubber content means that these boots are on par with other hunting wellies but at a fraction of the cost. Head over to the Evercreatures website and browse the 40 unique designs available to find your perfect style. Club members can receive 10% off at Evercreatures.
2. Personalised Rubber Mallet

A mallet is, of course, a tent camping essential. Make your gift recipient stand out from the crowd and ensure they never lose their mallet with this wonderful customised version from Hot Dot Laser, based in York. Make sure you use your Hot Dot Laser 20% discount.
3. Outlery Collapsible Cutlery

If the camper in your life values space above everything else, these tiny cutlery sets are ideal. Neatly packaged, plastic free and stylish, everyone from backpackers to touring caravanners will love these. Make use of your Outlery 20% member discount at checkout.
4. The Good Life Board Game

The Good Life Board Game provides plenty of family fun for outdoor lovers. Make use of your 20% member discount.
5. Night Lark Coverless Duvet

The Fine Bedding Company have a range of coverless, washable duvets that are brilliant for both using at home and while camping. Make sure you use your 15% member discount on the Fine Bedding Company at checkout.
6. Dogrobe

For those who love to spend time in the great outdoors with their dog, Canmore Canines has a wide range of products to keep dogs dry, safe, and comfortable. We've chosen this adorable Dogrobe as an example, but there are many products to choose from. Make use of your Canmore Canines member discount at the checkout.
7. A set of coasters from Etching Summit

Gift a set of beautiful slate coasters to your loved one as a reminder of their favourite mountain ranges. These make a lovely keepsake, and you can get a bespoke design if you can't find the mountain you're looking for. If you're a member, head to our lifestyle discounts page to find out how to claim your discount.
8. Warm winter gloves

Anyone spending time outdoors can never have enough pairs of gloves. Check out the range at Go Outdoors and make use of your extra 10% off Discount Card prices.
9. Camping Themed Christmas Decorations

If you're shopping at Christmas time for someone that seems to have everything, a great idea is to buy a new decoration for their Christmas tree that they can treasure for years to come. This campervan themed decoration is perfect for camping lovers, acting as a reminder of their adventures during the festive season.
10. Club Calendar 2024

The Club Calendar for 2024 is sure to put a smile on your face. Every image has been taken by one of our members and shows us what makes them 'happy campers'. The month-to-view grid calendar allows plenty of space for you to make notes and includes all the usual holiday dates as well as some Club anniversaries and annual events. The wall calendar opens to A3 size.

We have limited availability so whether you'd like one for yourself or to gift at Christmas, grab yours now while stocks last!
Find it here for £10 (including post and packaging)
11. An outdoor experience day

Find something new for your loved one to do and buy them an experience day as a taster. This outdoor climbing experience in Sussex is ideal for adrenaline seekers.
12. Personalised Adventure Journal

The Sunshine Bindery, based in Somerset, has a fantastic range of stationery, gifts and cards on offer and a great sustainable ethos behind their brand. As lovers of the camping lifestyle themselves, they stock adventure journals which make the perfect gift for campers to record their happy camping memories. This one is full to brim with 100% recycled paper and covered in a beautiful camping themed design. You can add a name onto the front to add a personal touch.
13. Kidunk Waterproof Sets
If you need to buy a gift for a child who is always outdoors, no matter what the weathers doing, Kidunk have a fantastic waterproof set for kids 2 – 6 years old. Make sure you use your 15% member discount.
14. The Healthy Snack Box

Everyone loves the surprise of a subscription box each month. The Healthy Snack Box is packed with tasty treats, ideal for taking on camping adventures.
15. Personalised Caravan Keyring

Give a sentimental token to the camper in your life with this personalised keyring. This wooden keyring is made from sycamore hardwood sourced in the UK, and you can request a short message or name to be added on to create a one of a kind gift. These are great for using on sets of motorhome, caravan and campervan keys to distinguish from car and house keys.
16. Treat book worms to a binge-worthy new read

Find a book to transport your loved ones into a whole new world, teach them about new places to explore or bring them heart-warming hours of enjoyment. New books are always a welcome gift by readers and make for a great talking point the next time you can catch up.
View our travel book recommendations >>
17. Give the gift of membership

Buy one of our Gift Membership packs for a loved one and introduce them to a whole year's worth of adventure on over 2,000 UK campsites. Being a member of the Club allows campers to make use of fantastic discounts and benefits across our camping network and retailers across the UK. If your loved ones are already members, you can purchase gift vouchers to use on a number of activities.
Gift Membership and Vouchers >>
18. Puddingstone Distillery Campfire Gin

Winner of the World's Best Martini Challenge 2019, Puddingstones Distillery's Campfire Dry Gin won't disappoint. There are a number of varieties available, with limited editions on offer too. Buy online or visit the distillery on Fridays and Saturdays which is around an hour's drive away from Oxford Club Site and just under an hour's drive away from Hertford Club Site.
19. Gentlemen's Hardware Camping Survival Kit

Including a 6-in-1 penknife, tweezers, a fire starter tool and much more, this handy kit is a great idea when you're not sure what someone might want.This is available at Cotswold Outdoor where Club members can get 15% off.
20. Red Original Beanie Hat

You can't go wrong, especially in the winter gifting season when giving a warm hat. Red original have a range of colours which are perfect for everyone and as a member you benefit from 15% off.
21. Personalised Campervan Doormat

Gifting this personalised doormat is an excellent way to remind someone of their past and upcoming camping adventures every time they cross the threshold. Especially useful for walkers and adventurers to clean their muddy boots when they get home. Add two lines of text to create a touching addition to any home.
22. OS Maps Picnic Rug

Rubbastuff has an extensive range of high quality, packable, picnic rugs. Choose from a wide range of sizes and designs. There's even a rain poncho which doubles as a stylish picnic rug on offer. Here we've linked to the OS Map designs, but there are plenty to choose from.
23. Personalised Camping Mug

You can never have enough mugs as a camper, especially unbreakable, stainless steel beauties like this one. Larchmill, founded in the North East specialises in personalised goods and has a wonderful range of items for travellers and outdoor enthusiasts.
24. Personalised Camping Blanket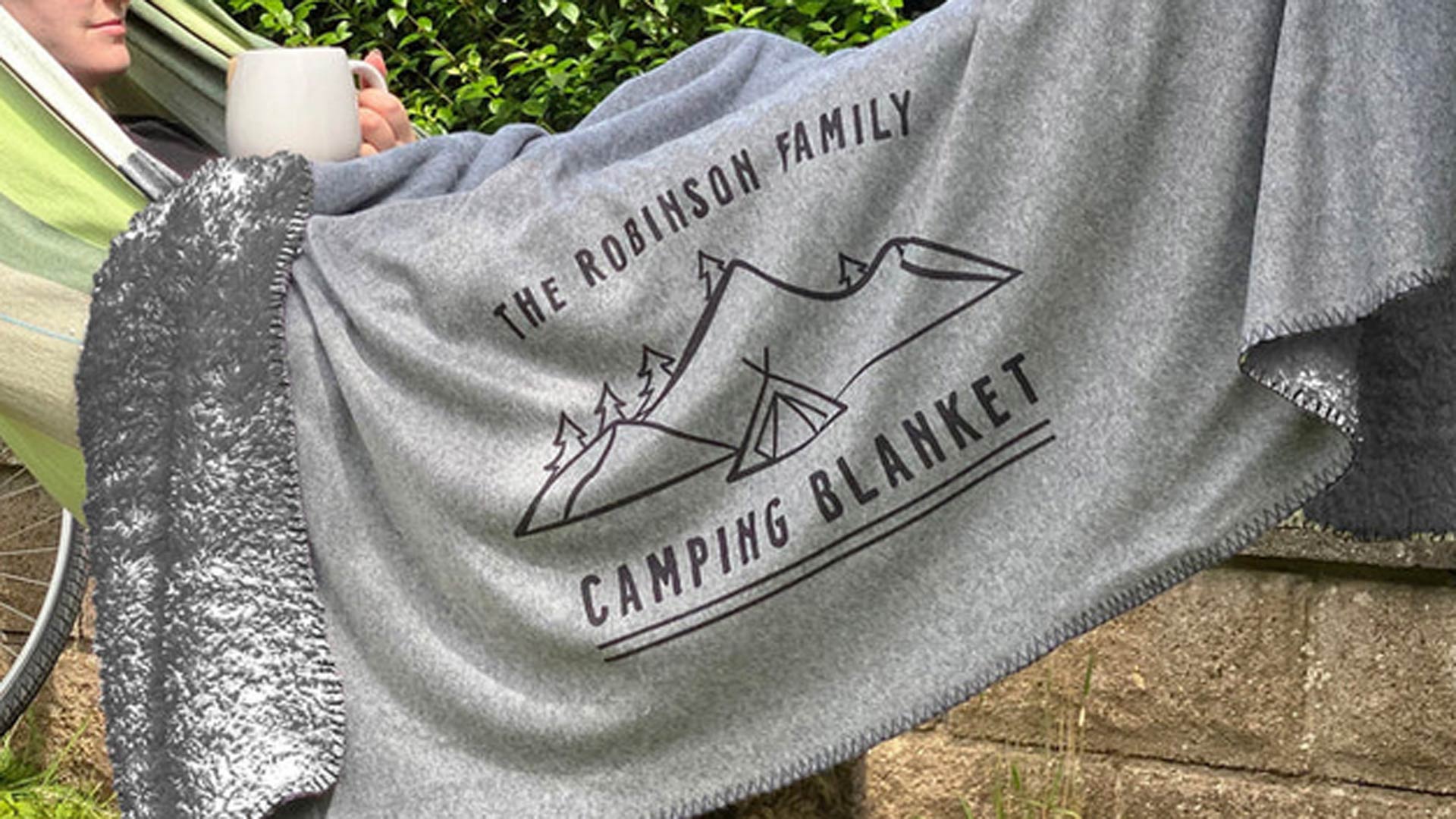 Another thing that campers can't have enough of is blankets! This cosy fleece-lined version is the perfect size for snuggling with loved ones in the great outdoors, looking up at the night sky above. Soulsmith will add a family name onto this at no extra cost.
25. The Original Den Kit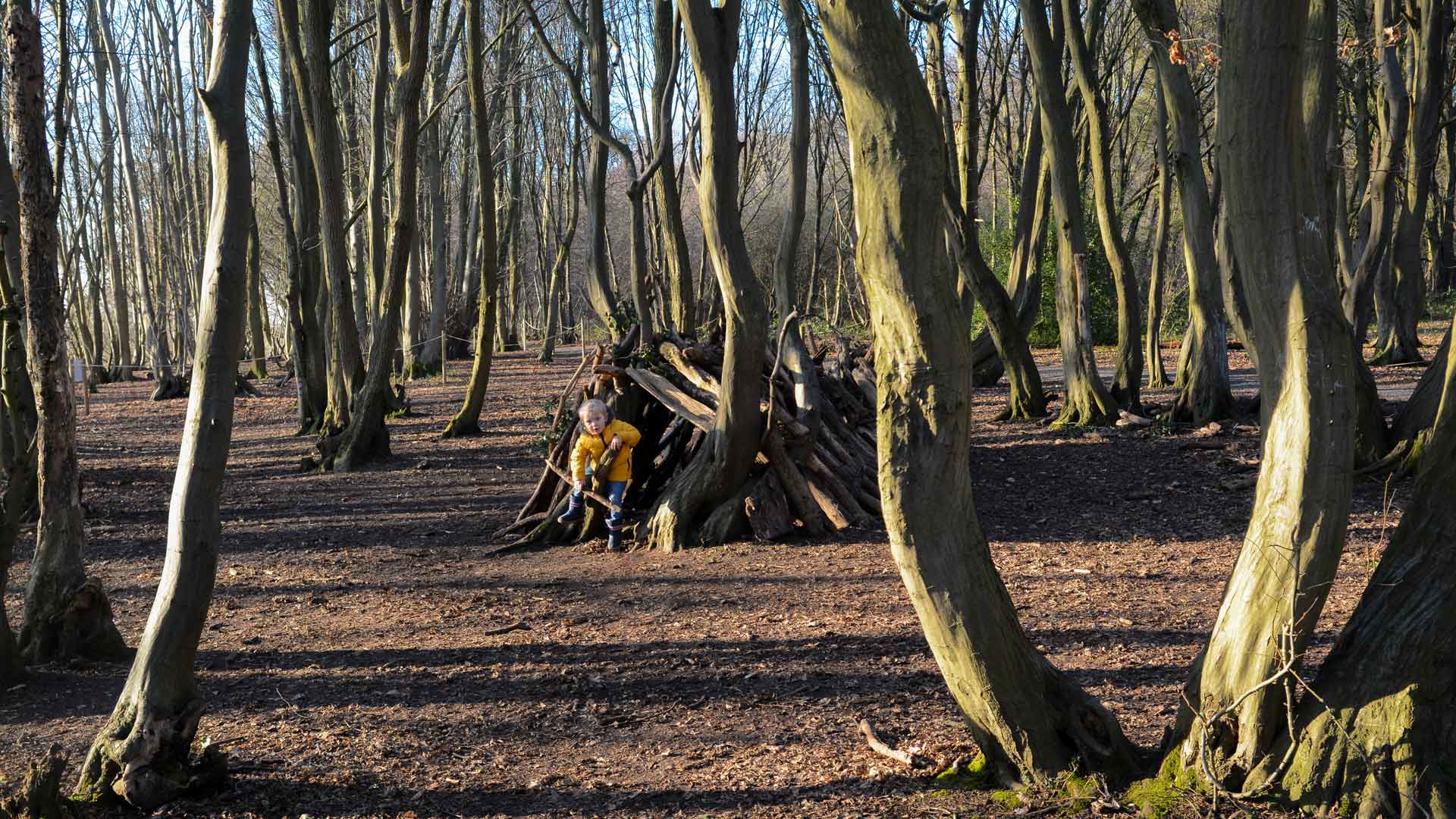 Give kids everything they need to build their own shelter with The Original Den Kit from The Den Kit Co. There's nothing more fun than creating your own den and spending hours using your imagination playing in your tailor-made shelter. A tarp, groundsheet, mallet, rope and steel pegs all come inside a handy carry bag, making little ones look like real explorers.
26. Zippo Rechargeable Hand Warmer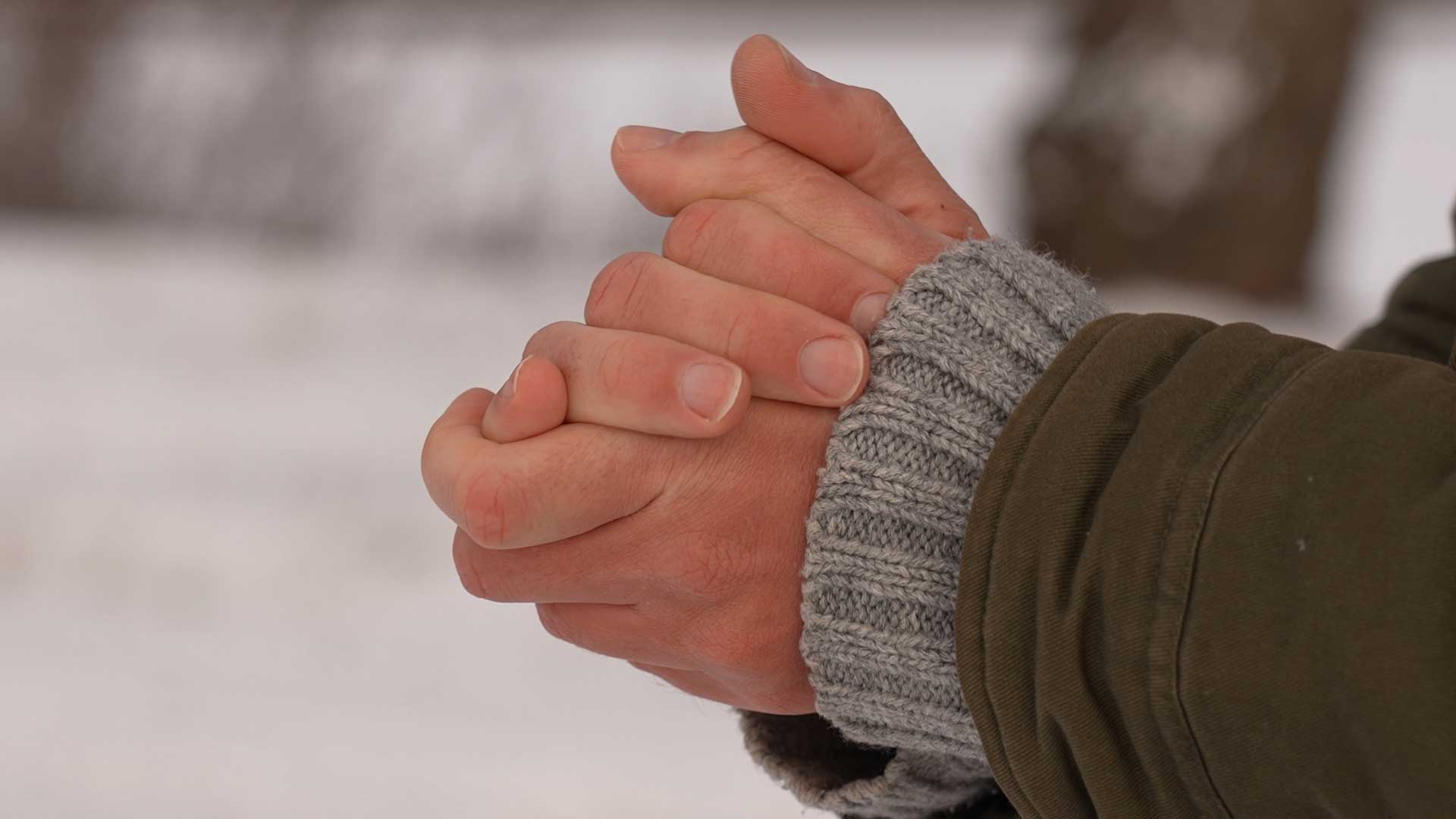 Chargeable with a USB cable, this small device stays warm for 9 hours, keeping its user warm and comfortable for the duration, no matter where they are.
27. Diptyque Fresh Mown Hay Candle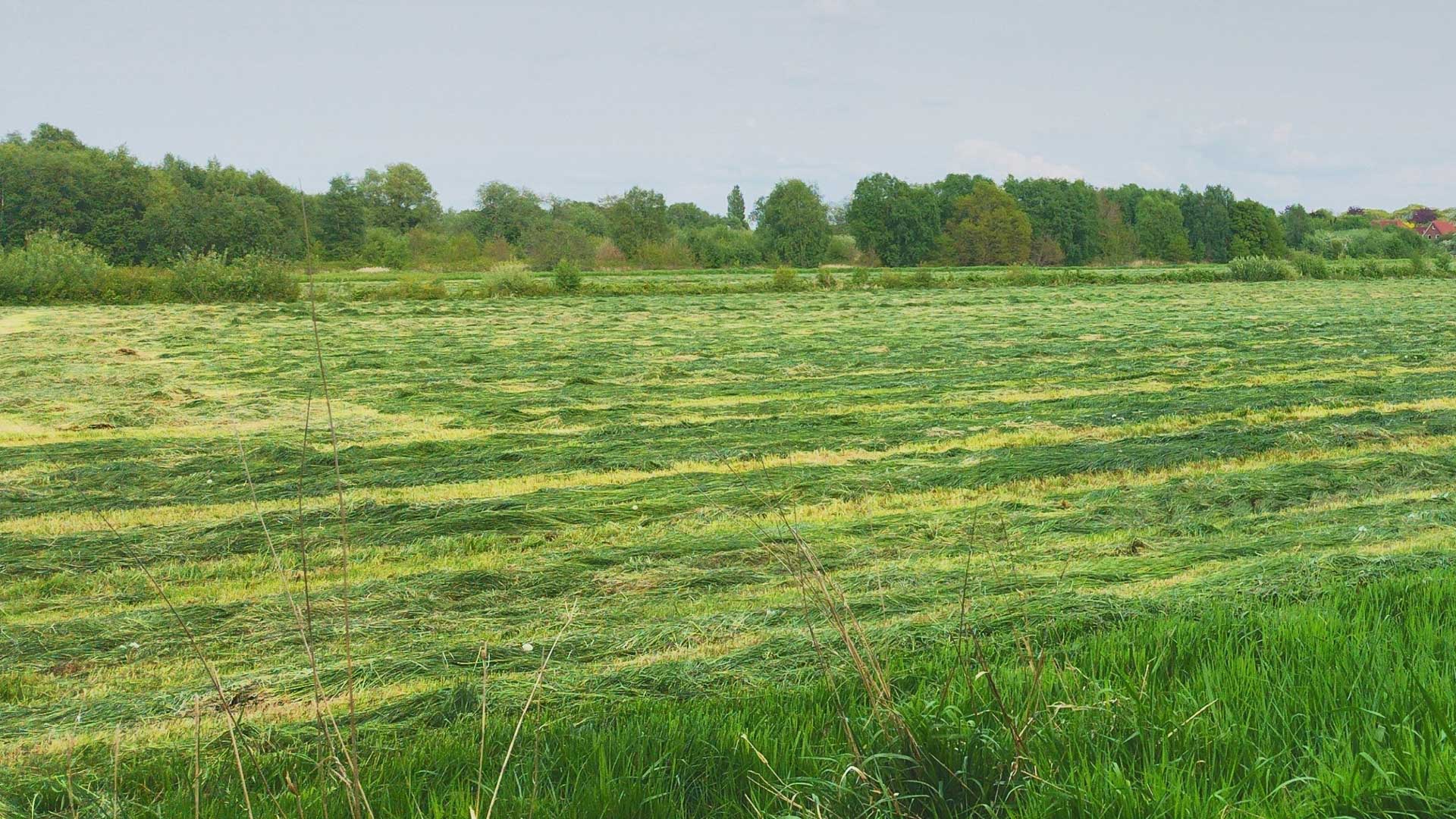 If you've got a candle lover in your life, this is the ultimate luxury gift. We've chosen the fresh scent of mown hay but there are plenty of others to choose from.
28. Hydro Flask

Keeping a drink cold for up to 24 hours and hot for up to 12, Hydro Flask has an extensive range of reusable water bottles in all shapes, sizes and colours. A good reusable water bottle is essential on any camping trip for hikes, bike rides and other adventures. A Hydro Flask is guaranteed to be a well-received gift by any camper. At Cotswold Outdoors you can get 15% off using your club membership.
29. Camping Gadgets

Something practical is always a good gift idea. There are all kinds of camping accessories and gadgets on the market. From a full-sized blanket that folds up small enough to fit in your pocket, to glow in the dark guy ropes to prevent trips in the dark, we're sure you'll find some inspiration in our guide linked below.
View our camping gadget guide >>
30. Caravan Birdhouse

A beautiful birdhouse is ideal for adding a bit of colour and a camping twist to any garden. The lucky recipient can hang the birdhouse in a safe tree away from predators and watch a family of birds move into their very own cosy caravan.
31. Walking Gear

Walking is one of the best ways to enjoy the outdoors but being kitted out in the right gear makes any time spent outdoors more enjoyable. From the best hiking socks, to handy lightweight backpacks, we've listed some ideas in the guide below.
View our top-rated walking gear picks >>
32. Wallet Sized Multi Tool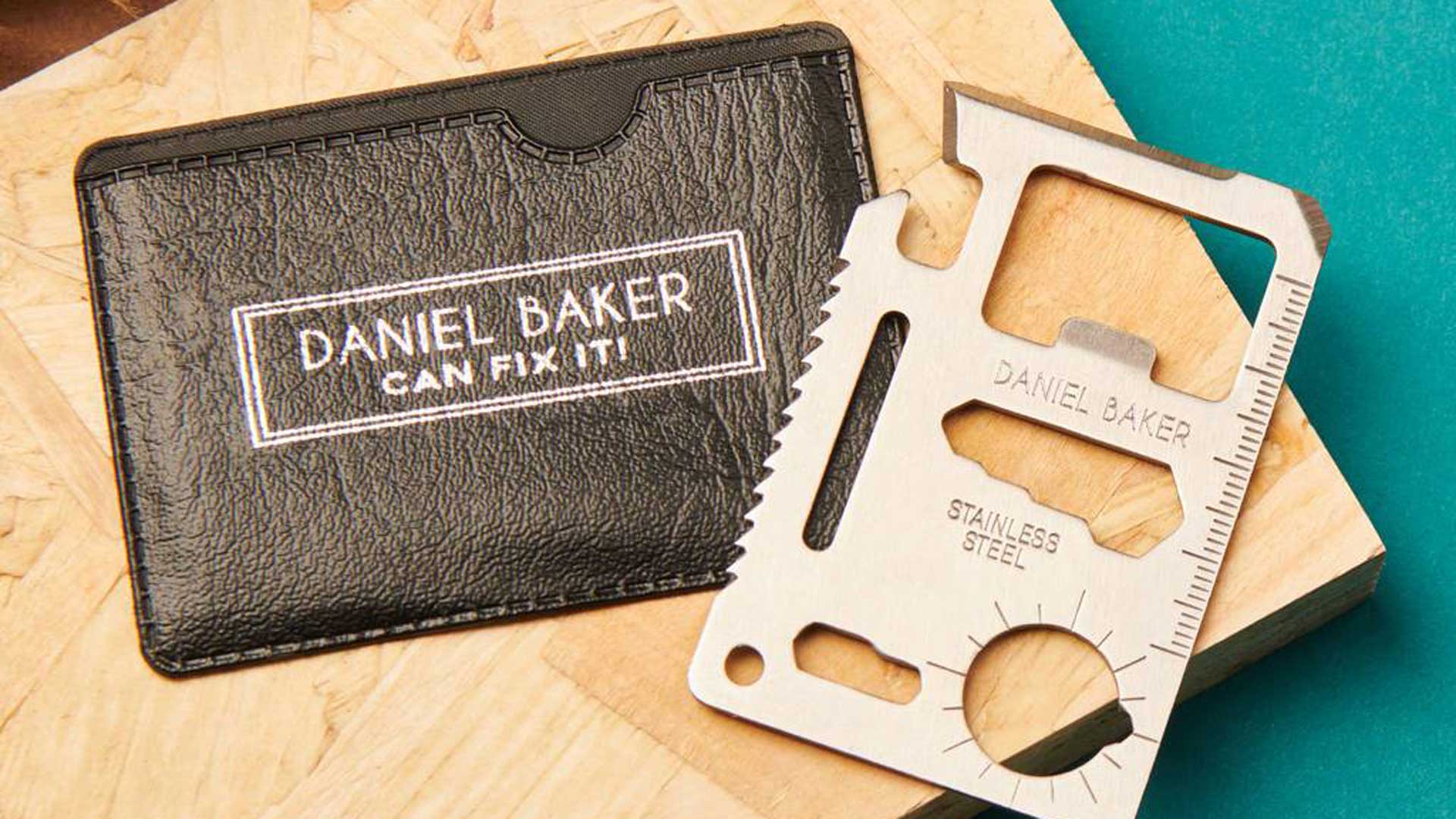 These credit card sized multi tools are all the rage. This one has 11 different functions including a can opener, ruler and screwdriver, to name just a few. You can personalise the hand foiled sleeve which fits perfectly into any purse or wallet.
33. Custom enamel mug

Ennamo specialise in custom enamelware for the wildest of adventures. Enamel mugs are brilliant for campers are they won't smash if dropped and they're lightweight too.
34. British Made 100% Recycled Wool Throw

Using the leftover material and yarn from the production of other wool blankets, this affordable recycled throw is a brilliant gift for any camper.
35. Reusable food storage

Anyone conscious of single use plastics will love receiving reusable food storage, especially if it's as sleek as this Klean Kanteen set.
36. Waterproof playing cards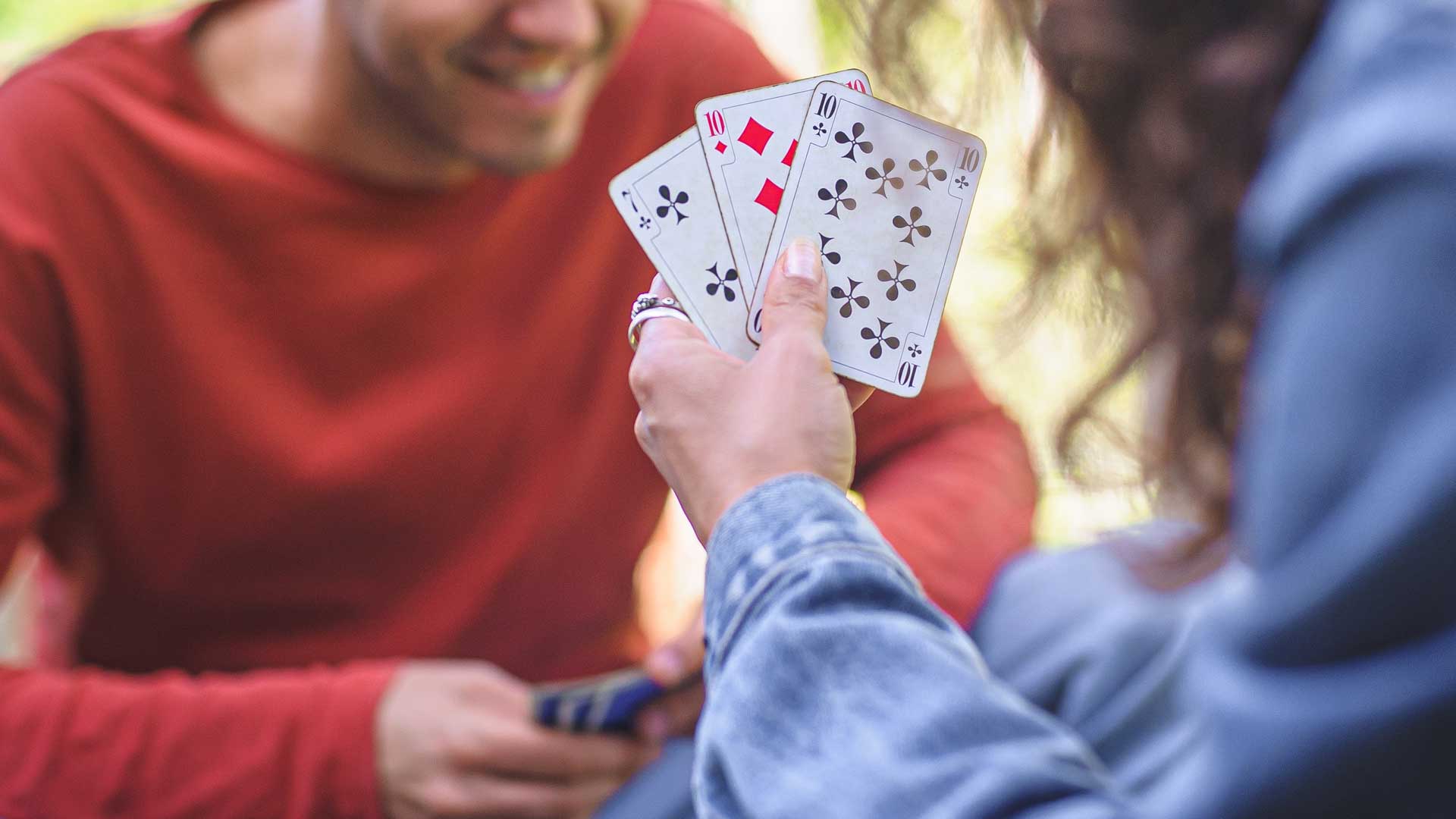 Don't let rain and the unpredictable outdoors ruin any time camping by ensuring your loved one can always play a game of cards.
37. GoPro Action Cameras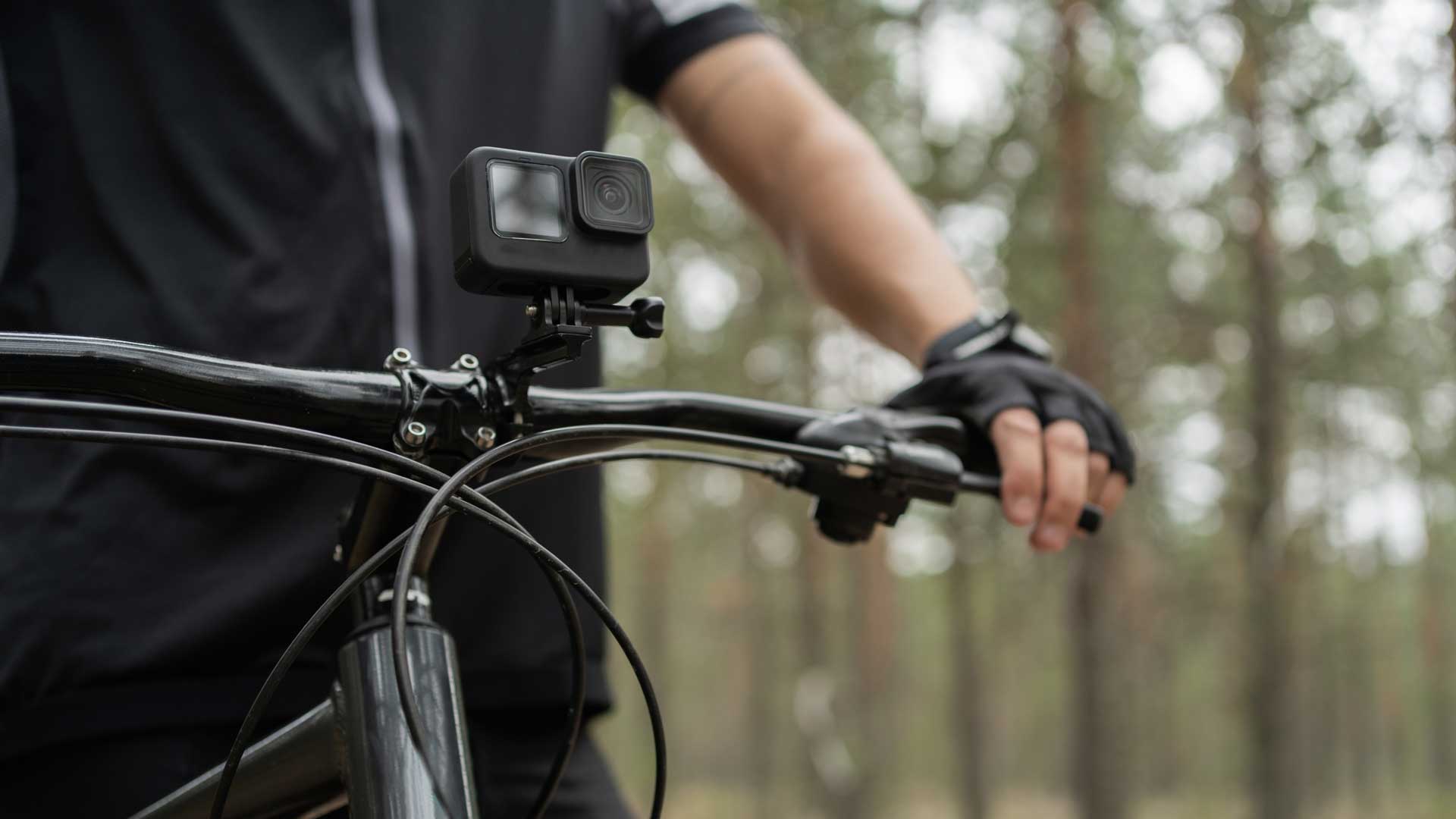 Action cameras are brilliant for adrenaline lovers and thrill seekers. There are endless brands offering waterproof cameras with unique stabilization technology, but the king of action cameras is GoPro.
38. Reusable water bottle

Treat your loved one to a new reusable water bottle.
39. Camping lighting

From solar powered lanterns to LED headtorches, Mountain warehouse stock a good range of lights. Make sure you use your 15% member discount.
40. Queen Bee Food Wraps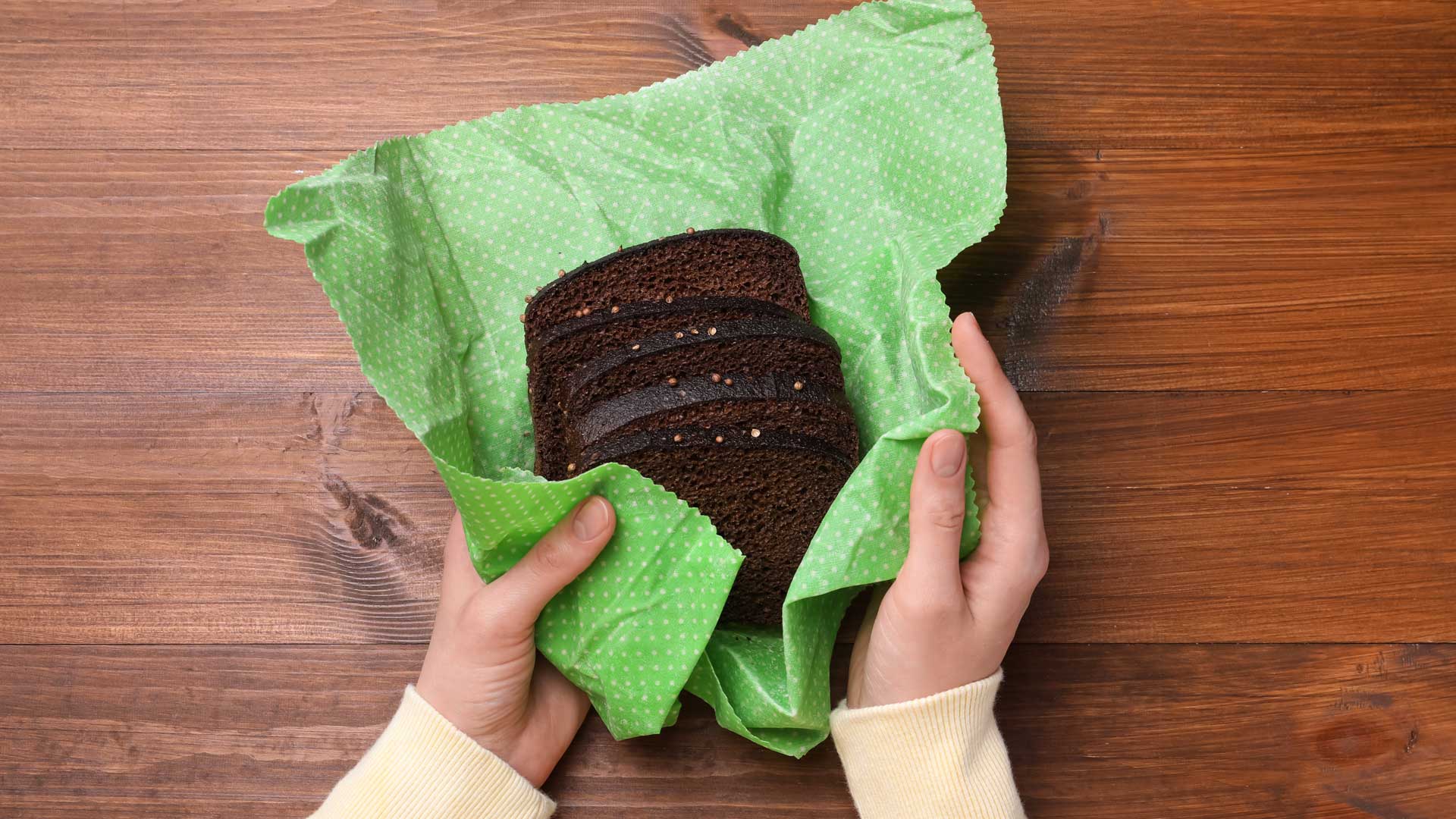 Reusable wax lined food wraps are ideal for wrapping items like sandwiches before heading our on a day of adventure. Choose from one of the beautiful designs at Queen Bee Food Wraps to gift.
41. Aeropress Go Travel Coffee Maker

For coffee lovers, it's important that a portable coffee maker isn't just convenient but that it makes a great-tasting cup of Joe. The Aeropress Go Travel Coffee Maker is a crowd pleaser which delivers on both. The compact design comes with a mug and lid, filters, a stirrer and a scoop, everything you need to make a good coffee on the go.
42. Rab Men's Cirrus Hut Slippers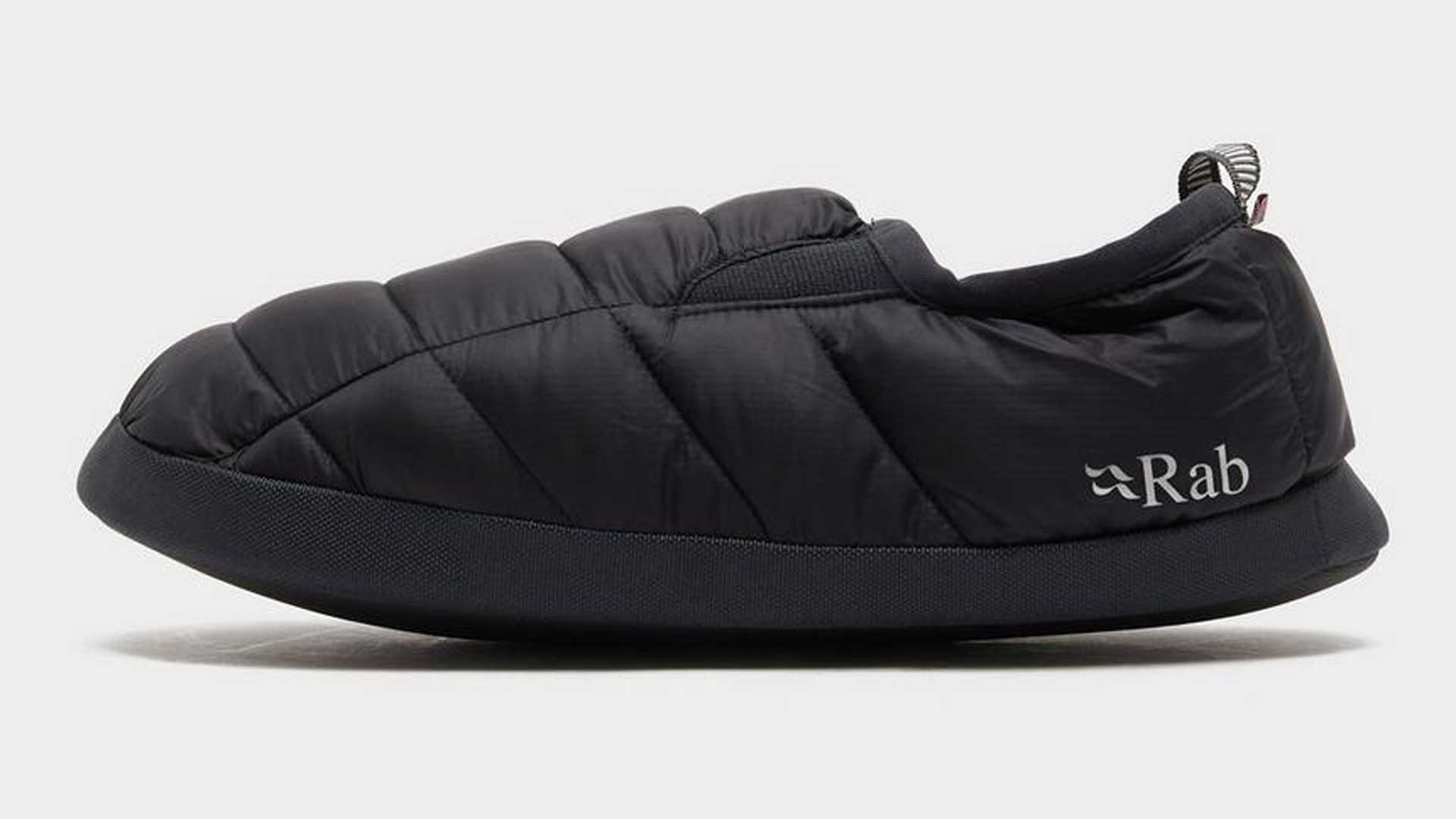 Made from recycled materials, these insulated slippers are perfect for keeping feet toasty while camping.
43. Emergency Camping Spoon

This is one of those gifts that may look like a bit of a gimmick but might actually come in handy one day. It is so easy to forget essentials when packing for a camping trip, campers can use our packing list, but often the small things slip through. Ensure your loved one is never without a spoon with this fun keyring from Dogs & Hats.
44. Pandora Camper Van Charm
Pandora has several beautifully personal charms to gift the outdoor lover in your life. This Camping Night Sky Double Dangle Charm is perfect.
45. Club Band CD: Proms in the Park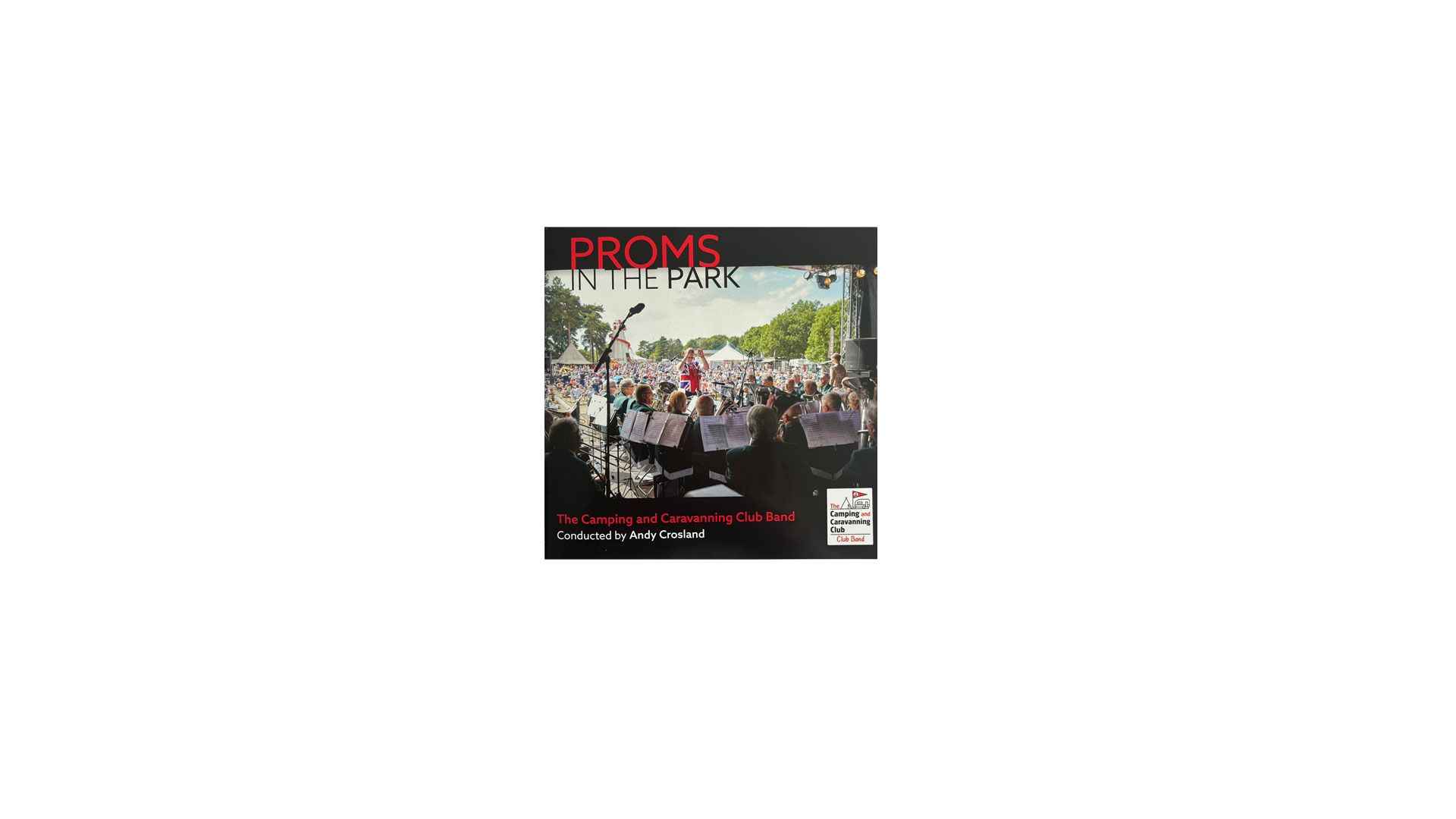 To coincide with the Torchlight festival earlier this year the Club Band released this new CD that is perfect to keep you entertained on your car journey or whilst relaxing on site. It features popular songs including Bohemian Rhapsody and hits from the Sound of Music.
Our orchestra plays a collection of well-known tunes, among them hits from Mamma Mia!, Sister Act and The Great Escape, alongside hymns and classical favourites.
For more camping inspiration and guides, view our advice section here.