Your Ultimate Glamping Packing List
Wondering what to take on your glamping trip? Look no further! Here we've listed everything you might need on your trip. Whether you're staying in a safari tent or a cosy glamping pod, the items you'll need to pack are similar. You'll see that we have listed some considerations about what's supplied in your accommodation, such as bedding, which might alter your list slightly.
Members of the Club benefit from discounts on outdoor clothing and equipment, accessories and much more. Find out more about Club membership.
Bedding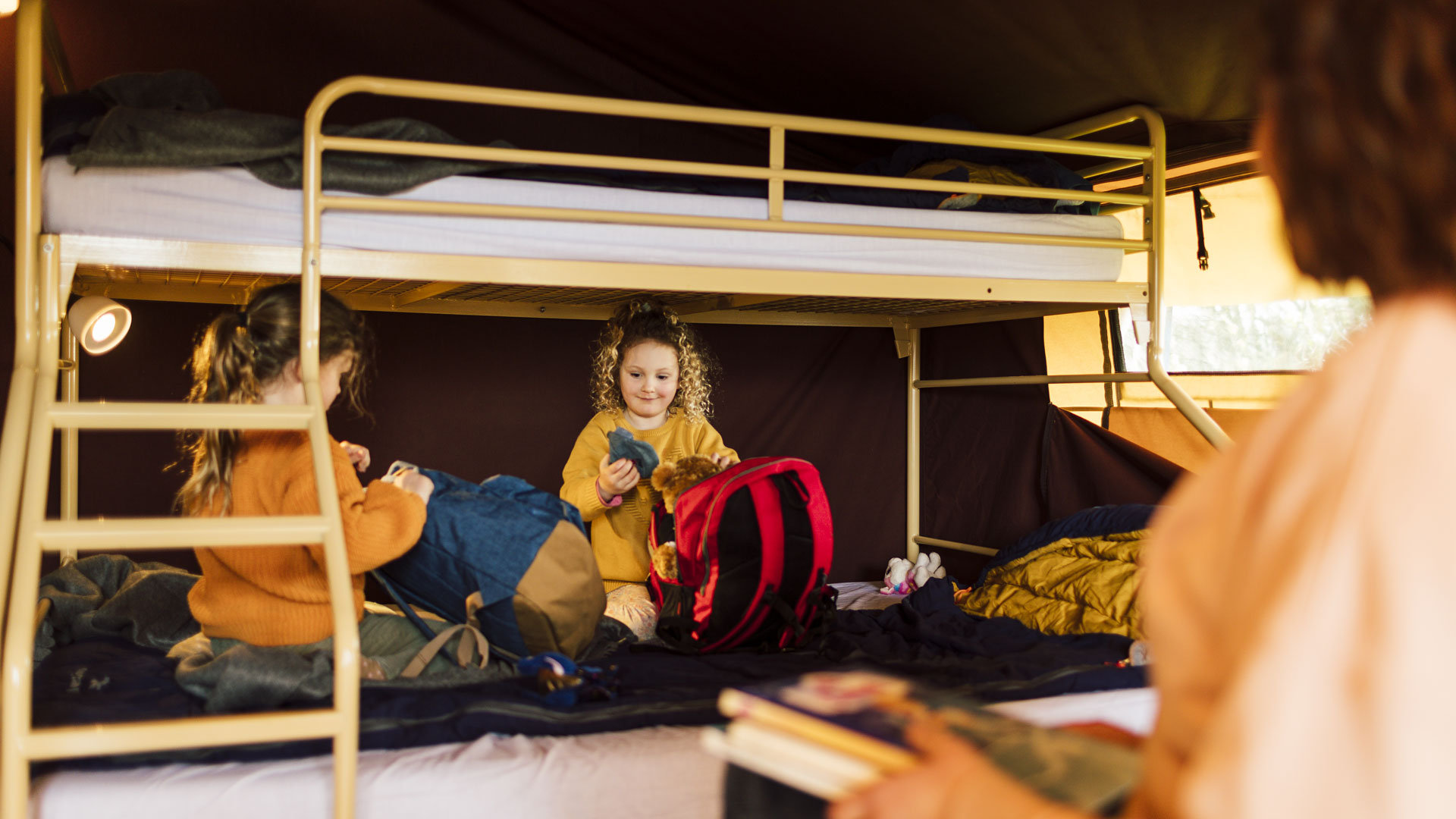 If your bedding is supplied, you won't need to pack the items on this list, but you might want to consider whether there's anything you personally need for a good night's sleep, such as your favourite pillow. If you need to take your own bedding, here's your ultimate checklist:
• Bottom sheet for each bed
• Either a sleeping bag or duvet with a cover for each bed (your preference). Members of the Club benefit from 15% off the Night Owl range by the Fine Bedding Company
• Pillows and pillowcases
• Spare blankets
Hygiene
• Towels for each person (if they're not supplied)
• Soap or shower gel (your preference)
• Hand sanitiser
• Face wash
• Moisturiser
• Shampoo
• Conditioner
• Deodorant
• Toothbrush
• Floss
• Toothpaste
• Toilet roll (if it's not supplied)
• Sanitary items
• Hairbrush or comb
• Extras: Body lotion, facial SPF, contact lenses and solution, razor, shaving foam, hair accessories, hair spray, lip balm, tweezers, nail scissors, nail file, hair dryer, hair styling tools, makeup, small makeup mirror, perfume, or aftershave.
Clothing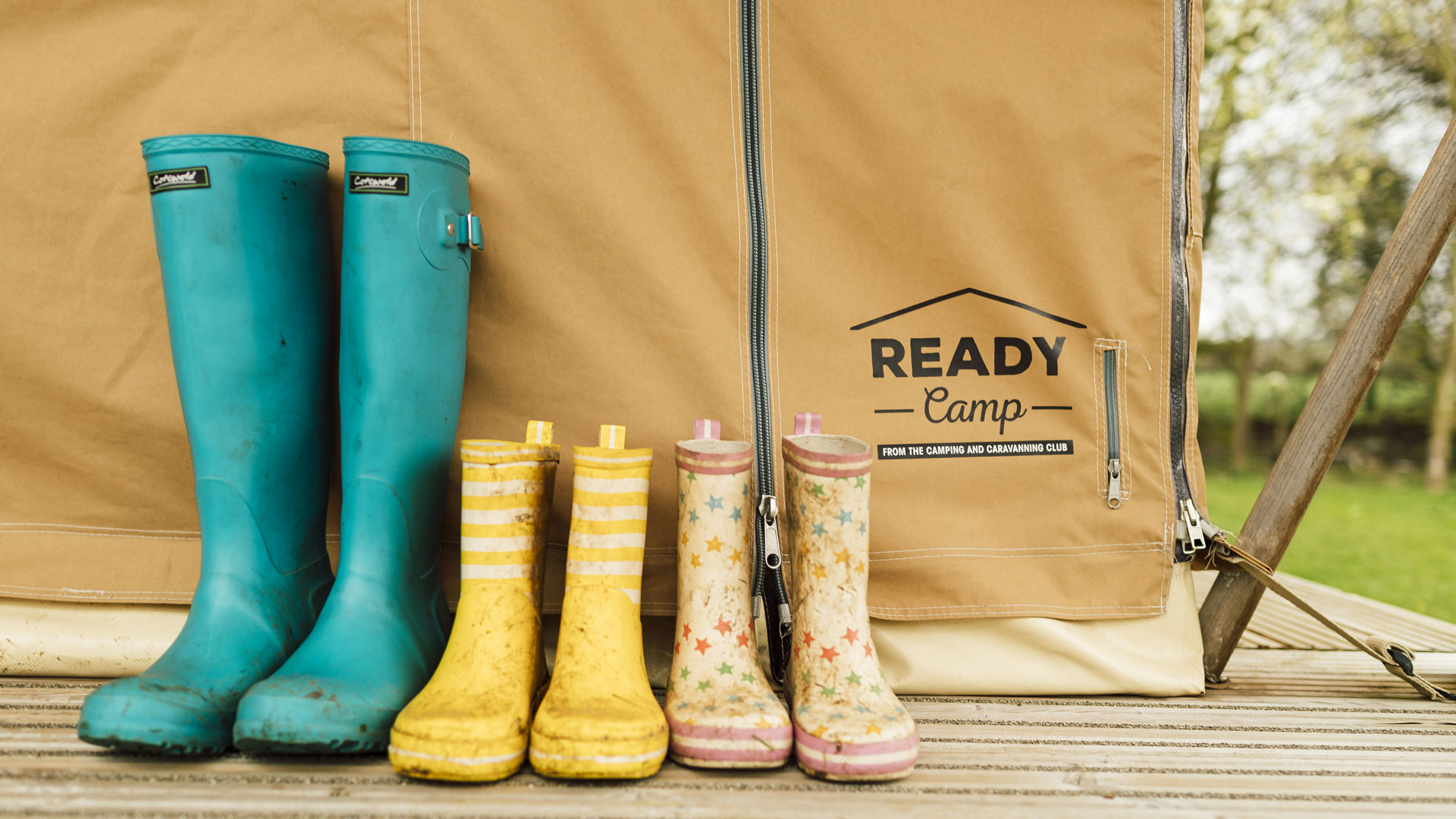 • Slippers for inside
• Practical shoes for outside like walking boots or wellington boots
• Flip flops for any shared washing facilities
• Plenty of spare socks
• Enough underwear for your trip
• Pyjamas
• Layering pieces for cold evenings
• Tops, long and short-sleeved
• Trousers, leggings, or shorts (your preference)
• Warm outer layers like fleeces or jumpers
• Any dressy outfits you'd like to take
• A waterproof jacket
• Umbrella
• A sun hat
• A warm hat
• Gloves
• Backpack if you're going on days out or walks
• Swimwear
• Sunglasses
• Jewellery
• Watch
• Laundry bag for dirty clothes
Kitchen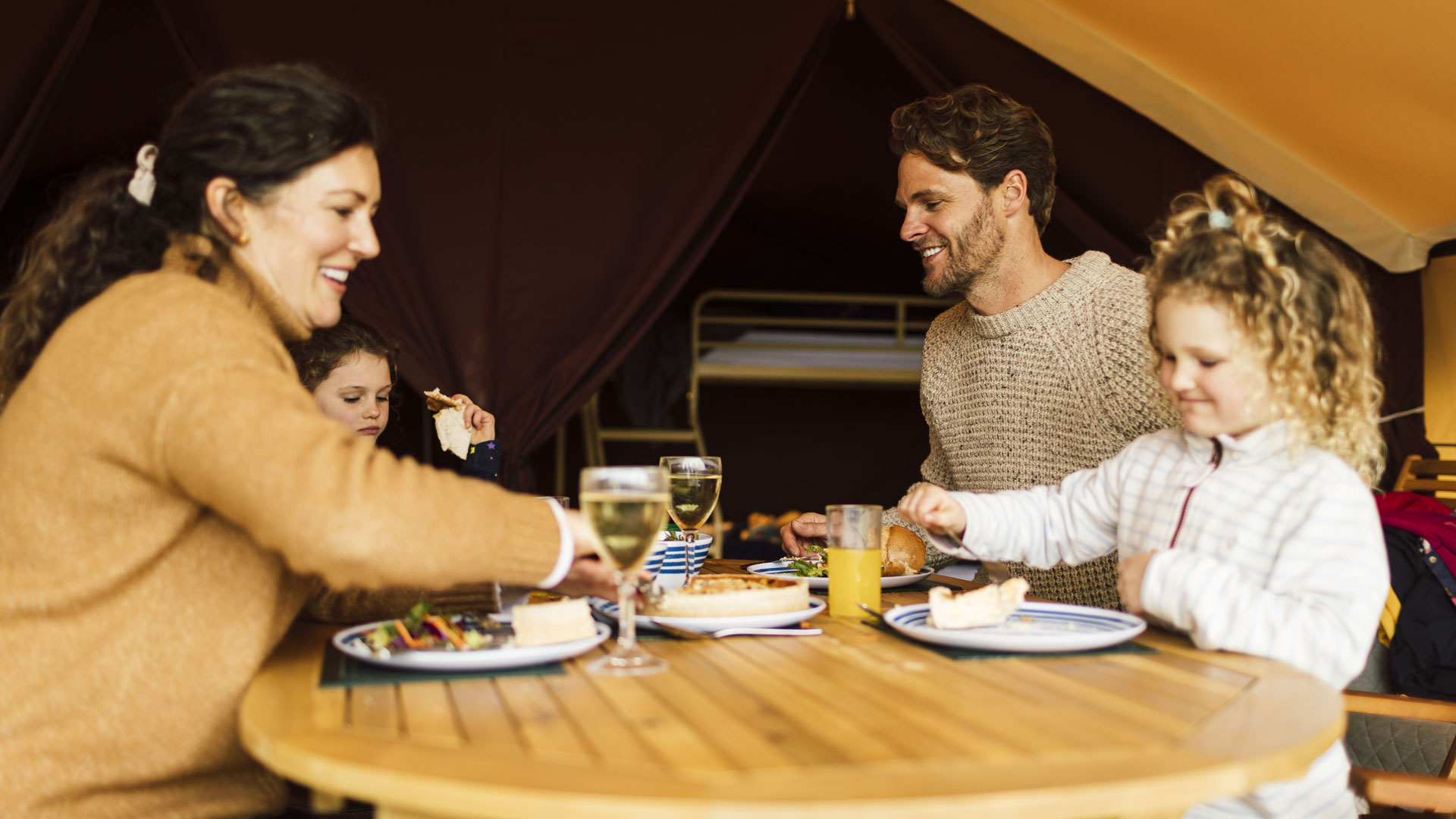 • Tea towels
• Washing up sponges
• Washing up liquid
• Food storage bags
• Tin foil
• Matches or a lighter
• Kitchen roll
• Bin bags
• Cleaning spray or wipes
Food
• Your favourite alcoholic drinks
• Refillable water bottles
• Tea, coffee, sugar
• Here's an essential list of foods to take camping
• View this list of easy camping meals for inspiration
• Don't worry if you forget any essentials, you can always buy them. Find out about our Club Site shops.
Entertainment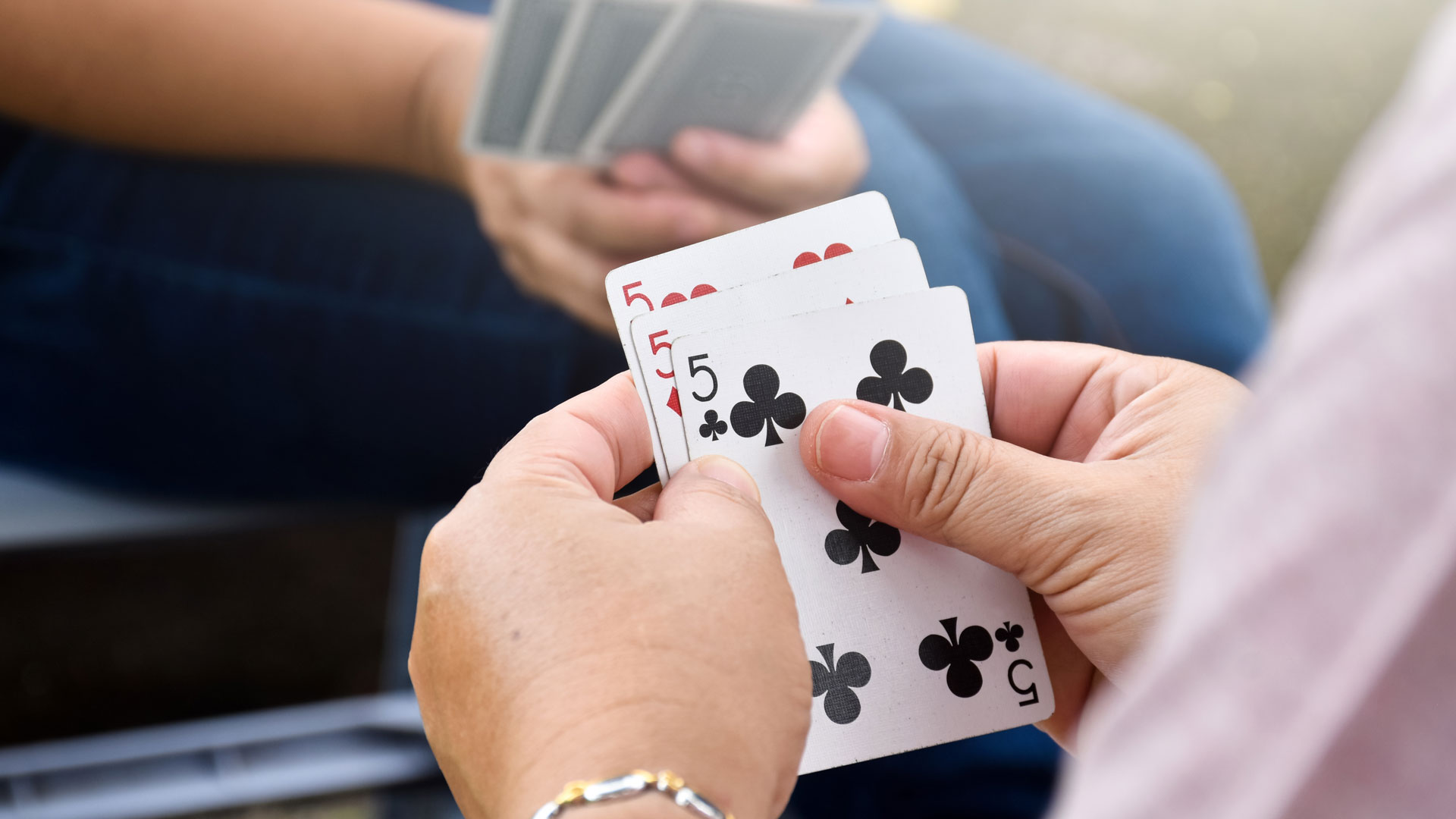 • A good book: here are some of our favourite books to read while travelling
• A deck of cards
• Boardgames
• Craft supplies
• Pens and paper
• Electronic devices and their chargers
• Equipment like surfboards, paddleboards and a bucket and spade if glamping near the beach
• Here are some ideas of family-friendly games you can play during your glamping trip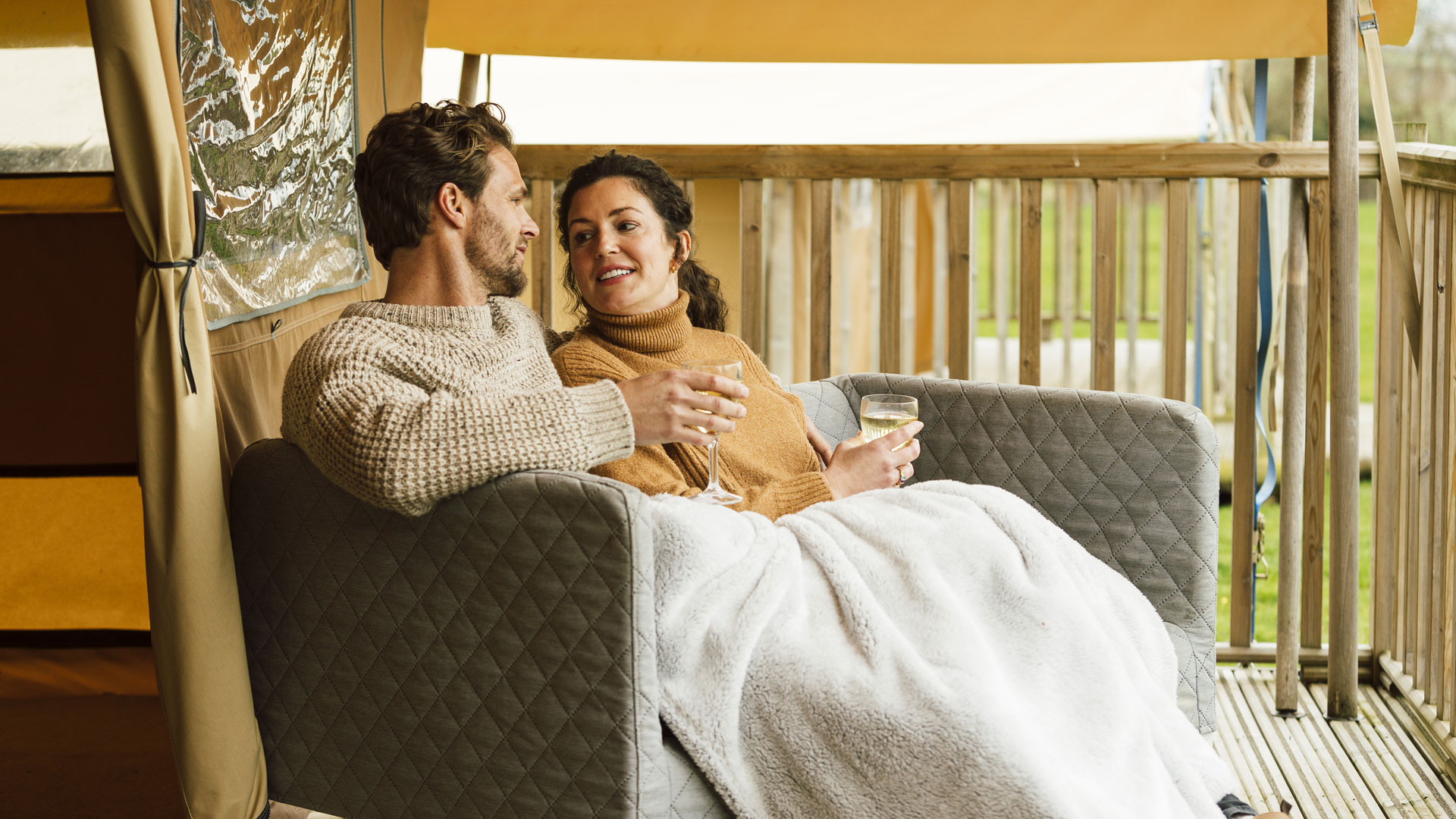 Check before you go:
Is bedding included? If not, you'll need to take sheets, a duvet or sleeping bag and pillows.
Are towels included? Remember to pack tea towels as well as enough normal towels if not.
Are the facilities shared? If so, what's provided? You might need to pack toilet roll and hand soap as well as usual toiletries.
What kitchen facilities are available, and what equipment is supplied?
Is there a light within the accommodation?
Is there a plug socket for charging your phone and using other electronics?
Is your glamping accommodation heated? Find out the heating method and whether you'll need to pay for fuel like firewood.
Where can you park your car? If it's not near your accommodation, you might need to carry your bags to your glamping unit.
Ready for your next glamping adventure? We've got plenty of inspiration and advice to tide you over until you go…