Television Reception Advice on a Campsite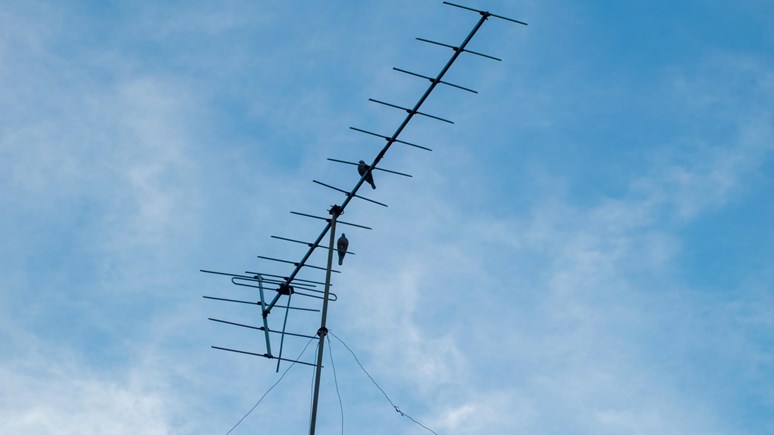 Whether it's to kill time whilst waiting for the weather to clear, or kicking back and enjoying a well-earned break, being able to watch TV in your motorhome can add the cherry on top of a perfect holiday.
Get more free help and advice when you join the Club.
Our new television and radio reception guide will provide some tips and practical advice for finding the right kit and setting it up while touring.

Here's our quick guide to what you need to know about setting up a television and aerial while touring.
Between finding a satellite signal and getting the right insurance however, the whole process can seem a bit of a hassle. Once broken down into steps however, you'll find it's quite straightforward.
Setting up TV in your motorhome or caravan
You'll need a digital signal in order to watch TV in your motorhome or caravan. To get one, you'll need to choose a provider such as Sky, Freesat or Freeview: each with different requirements, channel options and payment plans. For instance, you can watch TV as normal when travelling in Europe if you have a Sky or Freesat receiver. Freeview boxes may pick up local channels in the country you are in, but won't pick up UK channels.
You'll also need to set up your satellite, by aiming it at approximately 145 degrees (you can use your compass to measure this exactly), with the dish facing up about 25 degrees. Once it's set up, you can connect it to your receiver box, i.e. from Sky or Freesat, and then connect the box to your television.
To actually watch TV however, you'll first need to find the signal itself. You can do this by using a satellite finder compass, which will help you find the signal for all main European satellites. When you find it, you'll hear a high-pitched sound.
Do I need a separate TV license while touring?
If you have a TV licence for your main domestic dwelling it will also cover you while touring in a motorhome, caravan or other touring outfit. During the period of a tour it is acceptable for a TV set to be used at the home address too.
However where a caravan or other outfit is sited, whether permanently or on a season pitch it is no longer considered to be touring by the authorities. In this instance simultaneous use of a TV set in the sited tourer and the domestic address is not permitted. Also you must complete a form confirming there will be no simultaneous use, you can download from here... www.tvlicensing.co.uk
Insuring your TV and equipment
If you are installing expensive TV equipment into your motorhome or caravan, for example, a satellite dish, this is considered by some insurers to be a modification. This means they will need to know about any equipment you've installed, so that they can help you get the right cover. Once you have chosen your TV and the equipment you need, it's a good idea to add up the value of it all, and make sure that you have sufficient personal belongings cover to match their collective value, along with all the other belongings you have.
Advice on aerial mounting
Each transmitter is set up to transmit its signal with either horizontally or vertically polarisation, it is normal for a main transmitter to have horizontal orientation and a relay transmitter to be vertically aligned to prevent interference.
Therefore for a horizontal polarised signal the aerial mounting needs to have the arms or elements in that orientation, in a modern touring unit aerial the flat part of the aerial body needs to be horizontal, there is an example to the above . For vertical orientation the aerial needs to be rotated 90 degrees so the elements are in a vertical plane, again an example on the right.
Smart phone and tablet users
There are applications that can be downloaded for these devices that provide location based directional information for TV transmitters. Search for TV aerial on your device - A couple of examples of free apps are Freepoint UK and UK Aerial Alignment.
The list at the bottom of this page provides an easy reference guide to digital television aerial directions at all UK Club. It can be downloaded or printed.
The list is broken down into regions for club campsites, such as Scotland and East Anglia. Each row has the site name, digital television aerial direction, the aerial mounting position and any specific comments for that site including satellite elevation information.