Real Richness Report 2011
At The Camping and Caravanning Club, we've always championed the richness money can't buy.
It's the richness of mind, body and soul that a camping holiday provides like no other break can. It's the perfect time and place to enjoy life's simple pleasures in the great outdoors and share those wonderful moments with family and friends.
Here you'll find out why you should join the Club, the many different ways you can camp, information about our member services and much more. There is also a full listing of all Club Sites.
So why not take a look at these pages now and start creating memories that will stay with you forever.
In today's materially obsessed world, it seems strange to see the word 'Rich' associated with camping. After all, isn't camping just a cheap holiday option in tough economic times?
But at The Camping and Caravanning Club, we've learned that being rich isn't only about money. Just ask anyone who goes camping about the 'money can't buy' experiences they have on every trip. How it's a priceless chance to get closer to nature – and back in touch with who you really are. How working together to pitch the tent and cook the food brings families closer together in a way that everyday life can't. And how there's a genuine sense of community that modern forms of 'social networking' can't replace.
We think it's a truer kind of wealth. Because it's not about how much stuff you've got; it's about how happy you feel.
How we discovered 'richness'

The findings in our Real Richness report are based on a review of research into the psychological and social benefits of camping.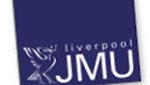 This was undertaken by leading academics in the field of Outdoor Education at Liverpool John Moores University and an online survey amongst 1,000 adults and 500 children aged 7-11 who camp and 1,000 adults and 500 children aged 7-11 who have never camped. The research took place in February 2011.
Throughout this report we use 'campers' as a generic term for anyone who regularly camps
in a tent, caravan, motorhome or trailer tent.
The observation that camping offers greater riches for mind, body and soul was first introduced over 100 years ago by the Club's founder, Thomas Hiram Holding. He wrote:
"Personally, I like the camp so much better than the hotel which I could afford. Apart from the economy of camping, it is a real luxury in its freedom, and with one or two campers, incontestably jollier."