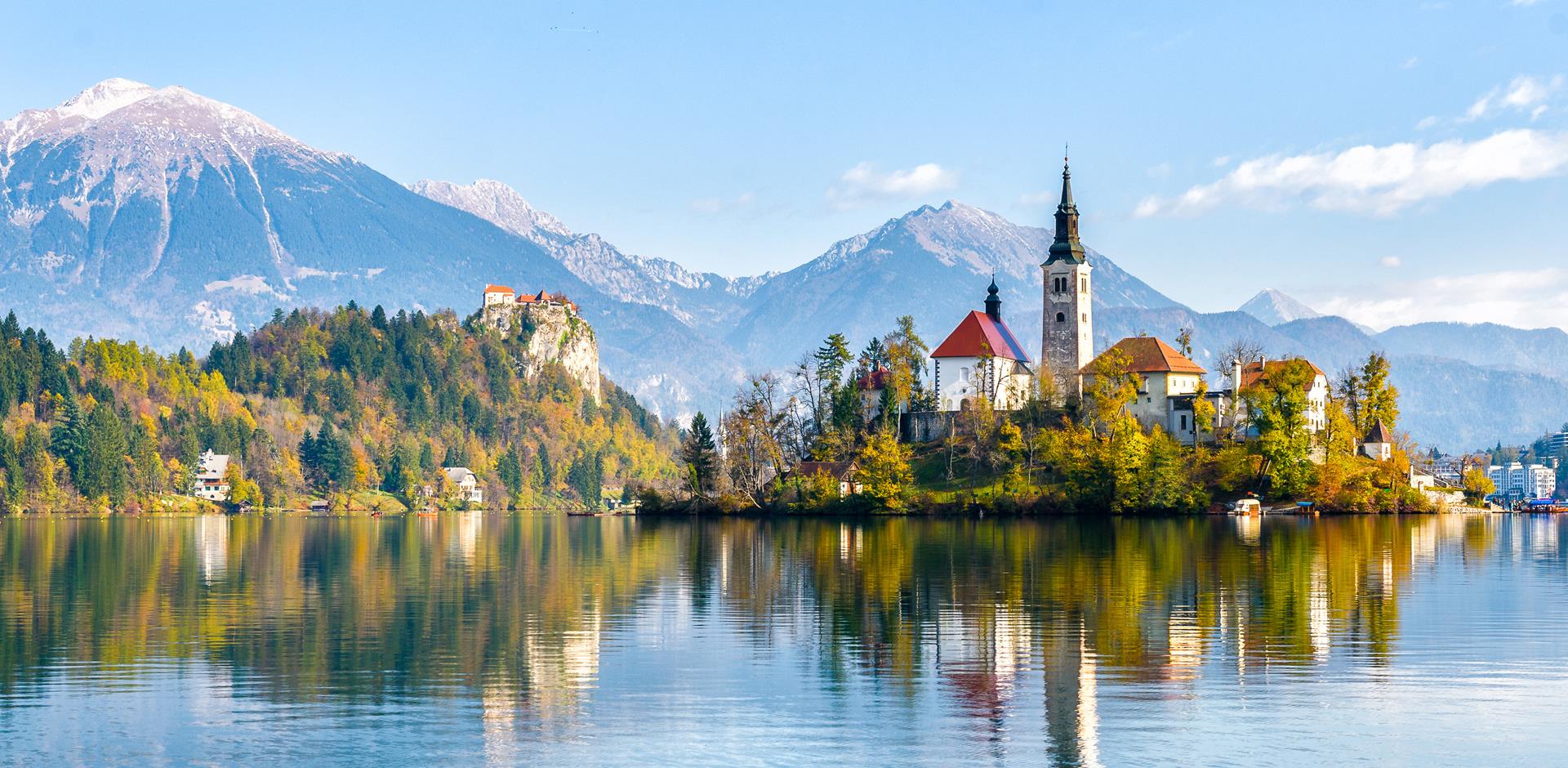 Campsites in Slovenia
Bordered by Austria, Italy, Hungary and Croatia; Slovenia's stunning Alpine landscape makes this increasingly popular country an ideal camping destination.

Our partnership with Allcamps
The Club's partnership with Allcamps opens the door to a fantastic range of European campsites, offering you the opportunity to find the perfect pitch with the comfort of your own unit, or enjoy a self-catered stay across 17 countries.
View all campsites in Slovenia
More about camping in Slovenia
There's a strong German and Austrian influence to Slovenian food. That means delicious cured meats and sausages (pork is a specialty), sauerkraut, goulash and stews. For those with a sweet tooth, delicious cakes and pastries and thin pancakes filled with chocolate or jam (known as palacinke) are also very popular. The country is rich in vineyards and breweries, which provide a range of regional Slovenian wines and specialist beers.

An almost perfect climate means great camping weather is (nearly always) guaranteed and there's an amazing wealth of attractions to visit. Our favourites include Lake Bled (with a boat trip on the beautiful lake), the awesome Postojna Caves, the waterfall at Lake Bohinj, the forests of the Triglav National Park and the remarkable Predjama Castle.
Other popular European camping destinations