Place of Interest
Nottingham Castle
Nottingham Castle
Adults: £12 | Kids under 15 go free
Uncover legends and visit museums at Nottingham Castle
Discover 1,000 years of history during a visit to Nottingham Castle, one of the top attractions in Nottinghamshire.
The castle you can visit today has been built on the site of the original Norman castle which began construction in 1068. With such a long and rich history, Nottingham Castle has something to interest visitors of all ages.
Thrilling tales of Robin Hood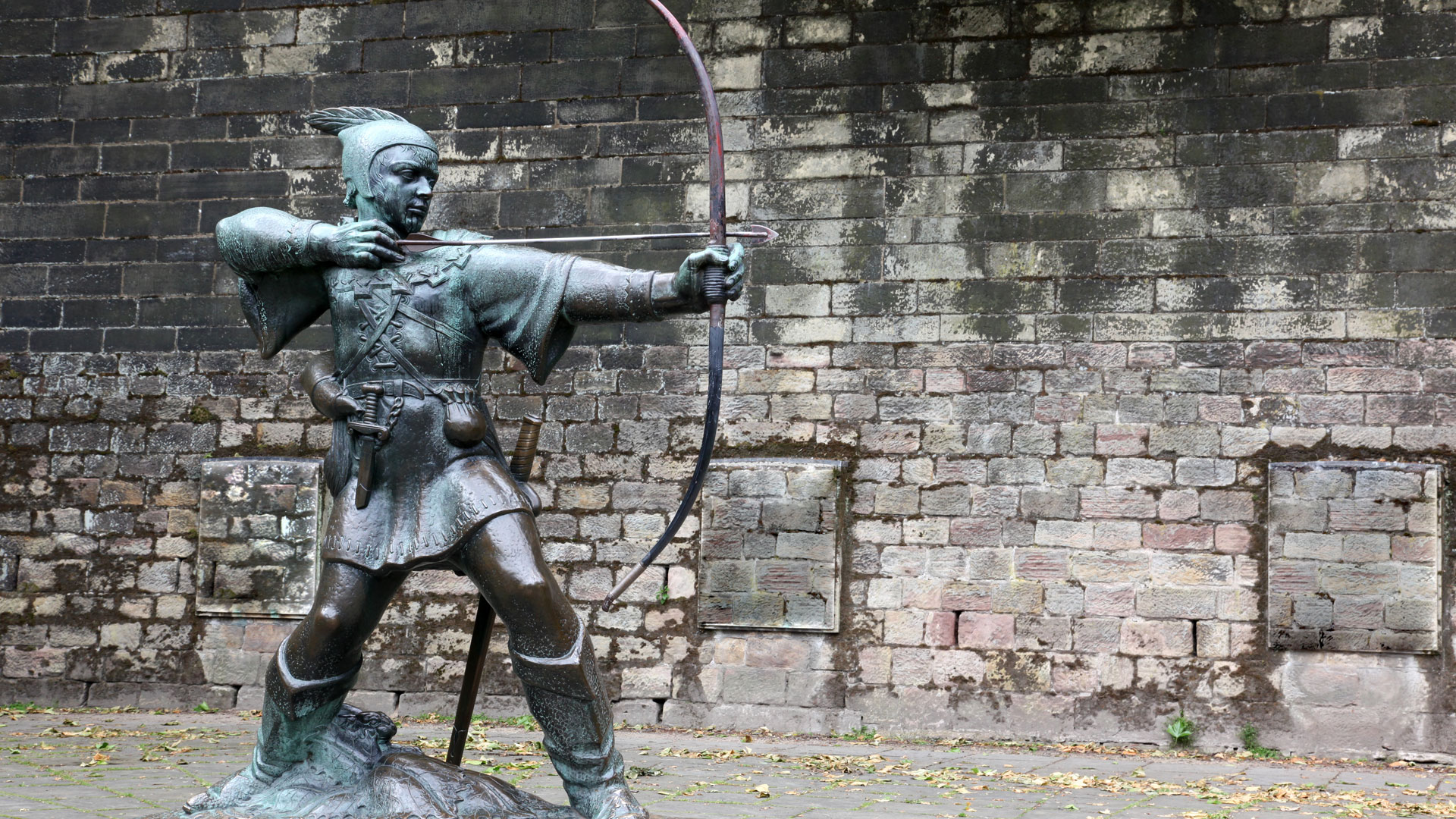 No visit to Nottingham is complete without learning about the world famous outlaw Robin Hood. Nottingham Castle has an immersive exhibition, the Robin Hood Adventure, where you can join Robin and his Merry Men to learn all about his enduring battle with the Sheriff of Nottingham.
This makes a great experience for kids with fancy dress, digital interactive games and plenty more activities to keep them engaged as they learn all about the medieval tale.
Visitor centre
Here you can purchase your admission tickets, visit the shop, and make a pit stop in the café to refuel at any point during your visit to Nottingham Castle.
Museums and Galleries
Included in your ticket is much more than the chance to learn about Robin Hood. Nottingham Castle is home to several collections of fascinating history.
Nottingham Lace Gallery
The first ever machine to make lace was invented in Nottingham which made the city the world centre of machine made lace. The current collection at the Lace Gallery at Nottingham Castle is a fairly recent curation but lace has always featured in exhibitions since the castle opened in 1878. Visit the gallery to see exquisite examples of lace as well as learn about the history of lace making in Nottingham.
Early Nottingham Craft Gallery
Visit an outstanding collection of alabaster statues and panels for which Nottingham was a major centre for in the 14th and 15th centuries.
Rebellion Gallery
Explore three of Nottingham Castles most riotous moments in the Rebellion Gallery. The Civil War, the Luddites and Parliamentary Reform show some of Nottingham's citizens rebellious spirit where people rose against the powerful few in an interactive exhibit.
Collections Gallery
Explore changing approaches to collecting art which has been done at the castle since it opened in 1878.
Museum of the Mercian Regiment
This gallery focuses on the Mercian Regiment and its Antecedent Regiments for Nottinghamshire and Derbyshire throughout history. You'll see 10 Victoria Crosses, uniforms, weaponry and much more on display.
Art Gallery
Paintings are hung from floor to ceiling in this permanent display, first created in the 1870s. See sculptures, paintings, textiles and much more in the inspirational room.
Cave tour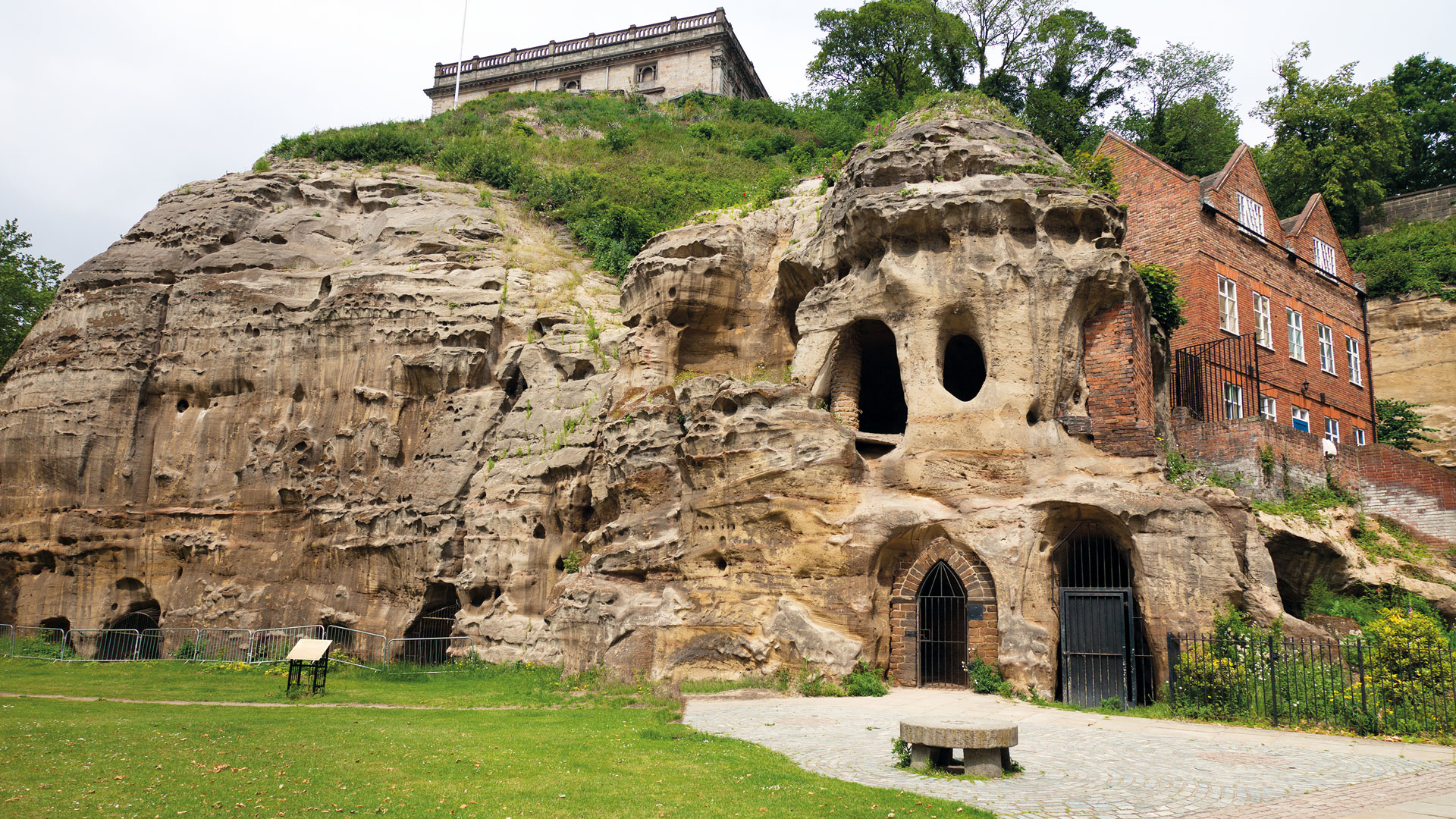 Go deep beneath Nottingham Castle to discover tales of the caves of Castle Rock. The tour involves 120 steps so make sure you're wearing sturdy footwear.
Nottingham Castle visitor information
Your ticket to Nottingham Castle allows you to visit all year round, so you can split your visit into manageable chunks if you wish.
Ticket prices
Tickets cost £12 per adult and kids under 15 go free.
Opening times
The Museum and Gallery is open from 10am – 5pm 7 days a week. Last entry is at 4pm.
Accessibility
Nottingham Castle has good accessible facilities.
• All floors accessible by lift
• Wheelchairs available for hire
• Multiple accessible toilets
• Assistance dogs welcome
Parking
As Nottingham Castle is right in the centre of the city, parking isn't available at the attraction. There are plenty of public car parks to choose from nearby.