£1,250 Club Vouchers to be won!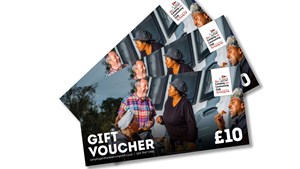 Every month this year we're giving away prizes to lucky campers; and every month there's something different on offer. From heated chairs and luxury hampers to Club Site Vouchers and iPads! There's something for everyone.
With £250 in Club voucher available you can book some great camping stays on Club Sites; either in your own unit, or in one of the Club's Ready Camp tents or camping pods. Or use the vouchers for friends and family and have a wonderful group camping trip! Either way it all adds up to some fabulous FREE holiday time.
Not quite ready to get a quote? Why not take a look at exactly what you could be winning with Club Care Insurance.