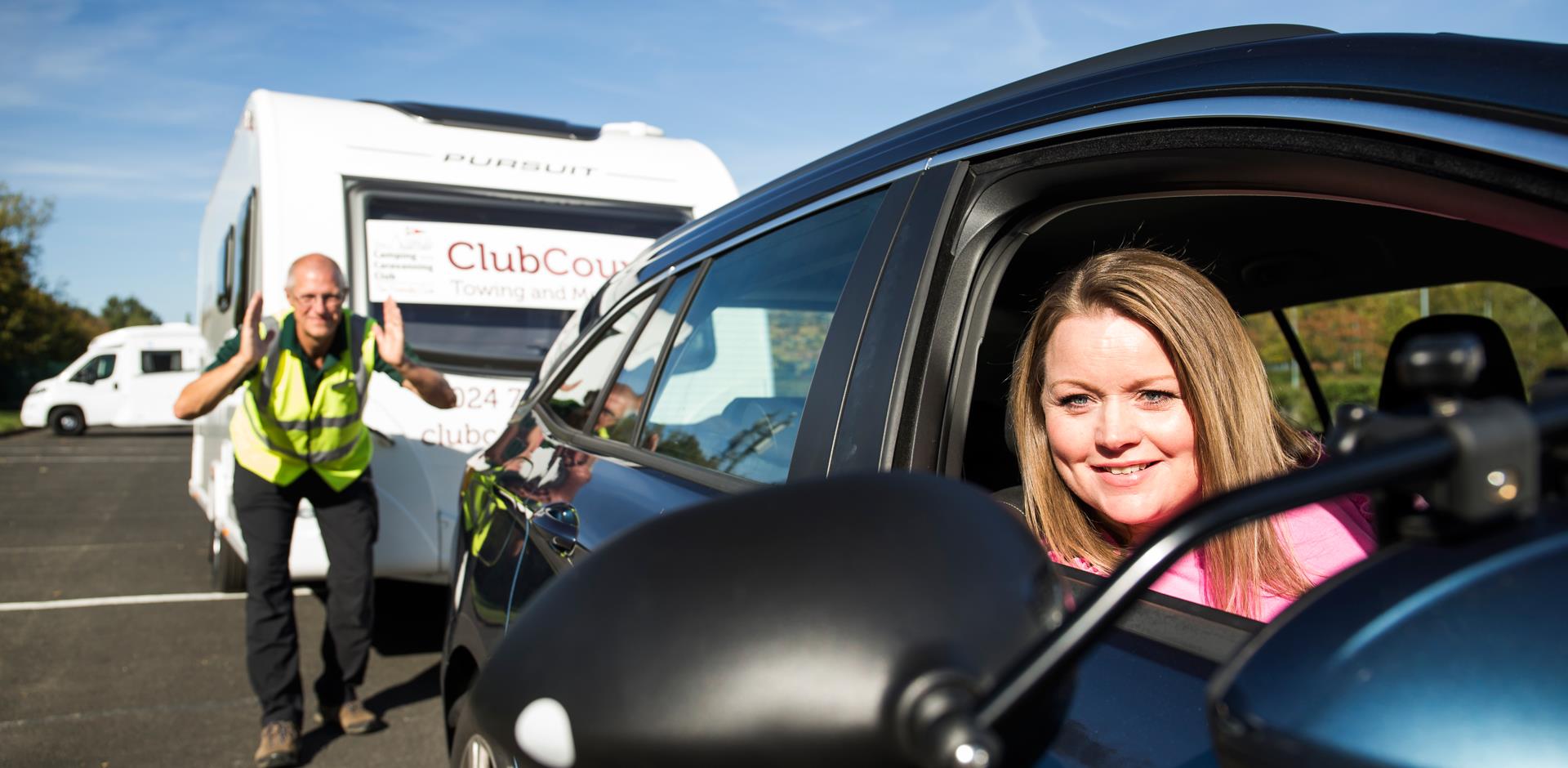 Advanced Caravanning Course
If you've completed the Confidence Builder course or you're already an experienced tower, then our Pitch & Progress course will help you take your skills to the next level. With a focus on practical training and one-to-one attention, you'll find your confidence skyrocketing.
What's Covered?
Our team of professional driving instructors will cover:
• Hill starts.
• Narrow roads.
• Motorways/Dual Carriageways.
• Pitching on site.
• Off-road exercises
• One-to-one session on the road with an instructor.
During the one-to-one session, the instructor will guide you through the process and give you advice and tips whilst on the move.
Our Pitch & Progress course is available to both members and non-members.
The course costs £215, but Club members receive a £25 discount!
Want to Jumpstart your Towing Skills? Book one of our Two-Day Courses!
Covering both our Confidence Builder, and our Pitch & Progress courses in one weekend, our Two-Day Course is a great way to boost your skills and confidence.
What's more, make the weekend into a mini getaway with a 25% discount at our nearby Kingsbury Club Site!
Still not sure? Here's what a 2023 Pitch & Progress attendee had to say…
"I booked onto the Pitch & Progress course in hope of building knowledge and confidence in manoeuvring my caravan in tight situations, as well as picking up general towing advice. Whilst I had high hopes, the course exceeded all expectation."
Come Prepared
You'll need to bring your own car fitted with a tow bar, a spare registration plate and your own towing mirrors – but we'll provide the caravan for you.
You'll also need to bring your driving licence, car insurance and MOT. You'll be asked to do a simple eye-test before going out on the road.
Only one person per vehicle can participate in the course. If two of you would like to attend, you will need to book separate days or bring two vehicles. All our courses are offered on both Saturday and Sunday of the same weekend, so why not make a break of it and stay overnight nearby?
Book your Pitch & Progress Course
To book your place on any of our courses, call our dedicated team on 0247 711 0212, or fill out our booking request form and one of our team will be in contact to confirm your place.
With a variety of
dates
available, you'll be sure to find a course that suits you.
Discount on your Insurance?
You're eligible for 5% off Club Care Insurance if you have completed the Confidence Builder Course, or 10% off if you have completed the Pitch and Progress Course.
Simply select which course you have taken when getting a quote with Club Care Insurance and the discount will be applied.