Using Electricity in Your Tent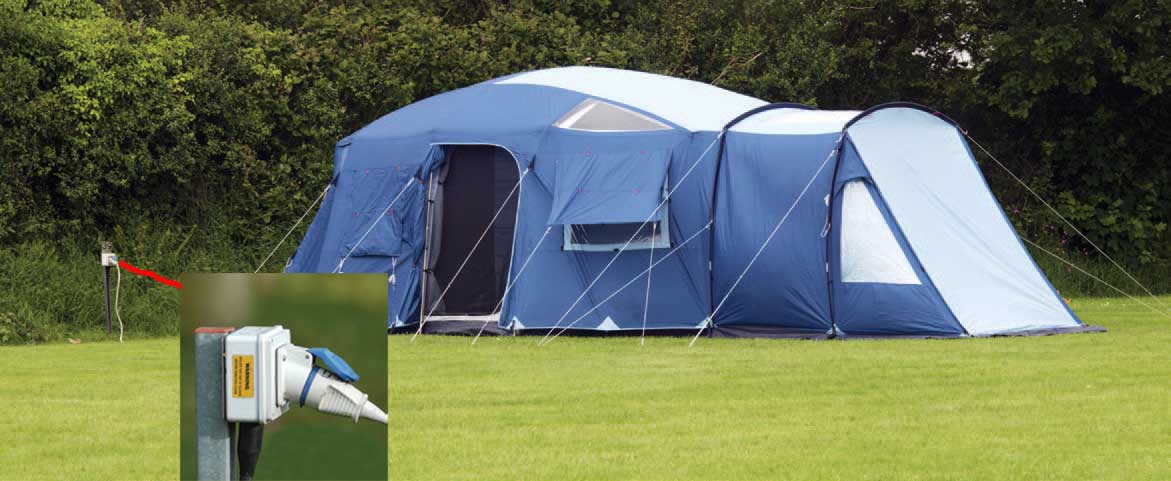 Beware of the hazards
Water and electricity do not mix
Proprietary hook-up equipment is designed to resist damp conditions, but is only fully effective when appliance plugs are not inserted and covers are over the sockets
Only use the blue plug to connect to the site electricity bollard
Most domestic electrical appliances are not designed for the damp outdoors
Supply leads in a confined space can present a trip hazard.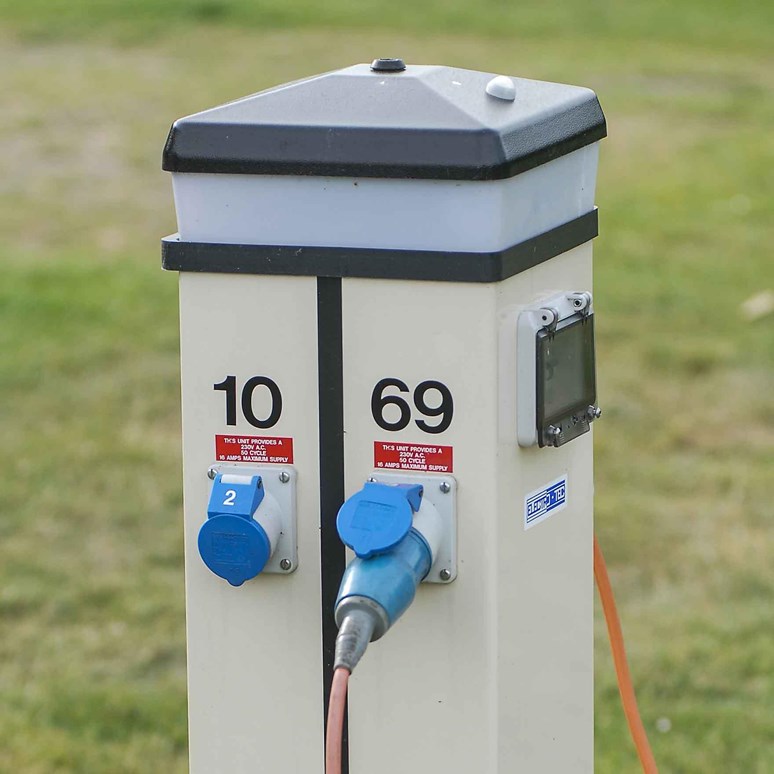 Minimise the risks
Do's
Use only proprietary hook-up equipment purchased from a reputable dealer with safety devices including an RCD and an IP rating of 44 or greater
Keep hook-up equipment off the ground and close to the appliances
Use only when someone is present otherwise switch off and remove plugs, ensuring covers are over sockets
Test the operation of the circuit breaker before plugging-in appliances
Be prepared to stop using electricity when conditions in the tent are damp.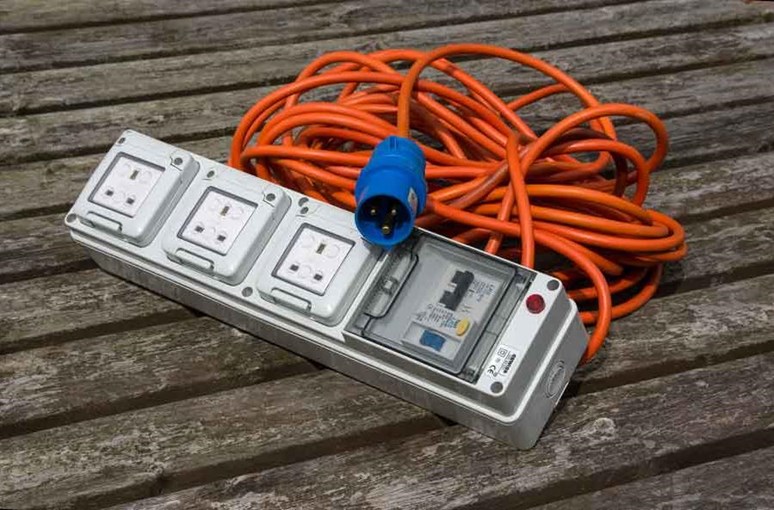 Dont's
NEVER use a household extension cable, even with an RCD plug, instead of proprietary hook-up equipment
Do NOT use household plug adaptors and never more than one appliance per socket
Do NOT allow children to be involved in the installation and operation of electricity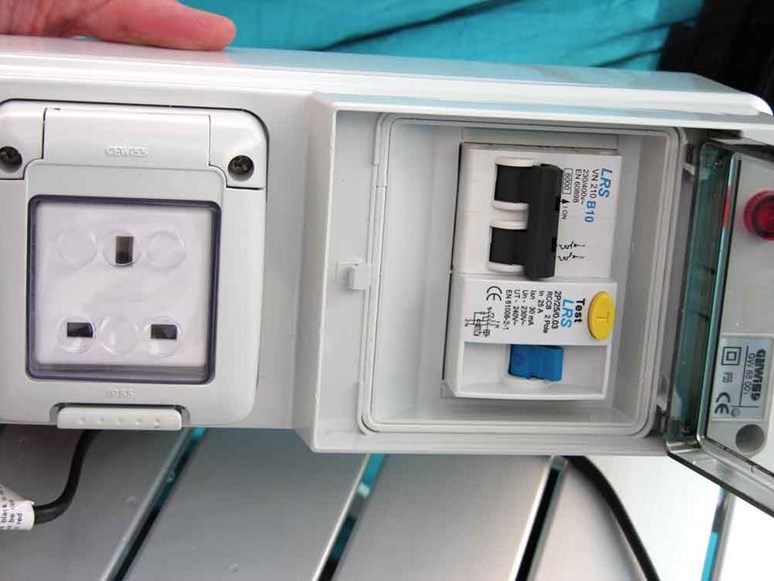 If in doubt about the safety or suitability of your equipment get advice from a qualified electrician.
For further information see our guide to electricity for campers and caravanners, alternatively contact the Club's Technical Department (See contact details below). Benefit from expert advice, retail discounts and money off pitch night stays when you join the Club.
Glossary
Residual Current Device (RCD)
A protective device used to automatically disconnect the electrical supply when an imbalance is detected between live conductors. This could be related to an earth fault resulting from a damaged conductor.

Miniature Circuit Breakers (MCB)
Commonly known as a circuit breaker. An automatic protective device fitted in the fusebox that will disconnect a circuit if there is a fault or overload.

IP rating
IP or Ingress Protection ratings are defined in EN 60529. They are used to set levels of sealing effectiveness of electrical enclosures against intrusion from foreign bodies. The numbers that follow them have a specific meaning. The first indicates the degree of protection (of people) from moving parts, as well as the protection of enclosed equipment from foreign bodies. The second defines the protection level that the enclosure enjoys from various forms of moisture (drips, sprays, submersion etc).
Tech team contact
If you're a member of the Club, you can contact our tech team to discuss your needs.