Tent Owner Satisfaction Awards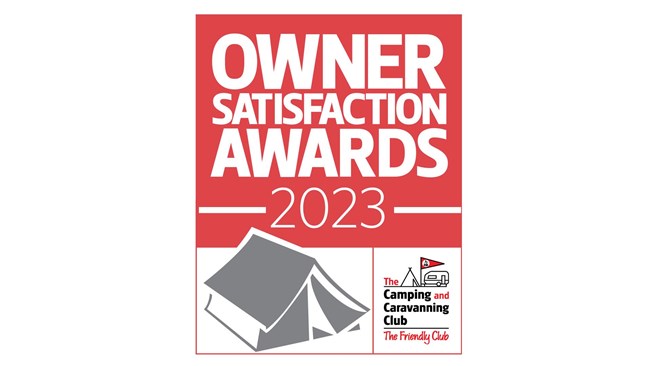 The seventh Tent Owner Satisfaction Awards come from the results of our most recent Owner Satisfaction Survey, measuring how tents have performed from their owners' perspective.
We asked campers who bought a new tent since the beginning of 2019 to complete the survey, letting us know how their tent (or tents) fared on the campsite. The survey was available to be completed online between 26 January and 23 October 2022.
Apart from becoming a useful resource for those looking for a new tent, the results of the survey have become valuable for tent manufacturers, many of whom take note of the results and incorporate some of the suggestions in their new models.
Best Budget Tents | Best Mainstream Tents | Best Premium Tents | Best Backpacker Tents | Best Family Tents | Best Traditional Pole Tents | Best Inflatable Tents
Welcome to our seventh Tent Survey
We published our first report in 2016 and it's great to find tent users are still generally pleased with the quality of the products they have bought, seven years on.
Thank you to all those who responded to our survey and to the manufacturers and retailers who provided valuable support.
Please note, the Tent Survey is a measure of owner satisfaction, it may not necessarily reflect sales patterns or trends across the sector.
Why did we do the 2023 Tent Owner Satisfaction Survey?
The Camping and Caravanning Club is proud to be the longest-established organisation in the world that covers all forms of camping – from tents to caravans and motorhomes.
Today, the Club boasts some 350,000 member households – equating to more than 750,000 individuals – actively involved in camping, in all its forms.
Our Tent Surveys are open to all, not just Club members. In the earlier surveys the majority of respondents belonged to the Club, but things have varied considerably over time. Although in 2022 only around a quarter of respondents were Club members, this has moved back up to almost three quarters (74%) this year.
Through our Tent Surveys, we set out to:
• See which tent, folding camper, trailer tent and awning brands stand up to the test in the field, based on users' feedback
• Help campers, existing and new, spend their money wisely
• Provide feedback to manufacturers on how they can raise the overall quality, reliability and suitability of their tents
How did we do the 2023 Tent Owner Satisfaction Survey?
We use print and social media, including the Club's own publications, and work with major tent retailers and key outdoor shows to encourage campers to complete our surveys – though in-person events were restricted during the pandemic. We also promoted the Tent Survey through the Club's campsite network.
We carried out our research from 26 January to 23 October 2022 and asked about new tents bought since January 2019.

As with previous surveys, all respondents were invited to go online and answer a questionnaire, designed to take no more than ten minutes. For consistency, we asked broadly the same questions as before.
As in previous years, we dealt with many hundreds of responses. We are proud to be able to continue to build on previous surveys, making it by far the largest of its kind.
For the third time the results were collated by independent specialist MRQual Research Agency. MRQual has worked with Gough Mandarin, the organisation that previously collated our Tent Survey results and worked with The Camping and Caravanning Club for over 25 years.
Our final results for the latest Tent Survey were made public in December 2022.
What did we uncover?
With the same online questionnaire as previous Tent Surveys, we asked for the basic initial information on age, gender, frequency of camping and more, from all respondents.

Around a third of our respondents bought their tent in 2022 with the rest fairly equally distributed between 2019, 2020 and 2021.
In our last pre-pandemic survey (2019) around 44% of respondents purchased from a specialist tent retailer but this dropped to just 30% this time. The number buying online increased to 42% (from 30%) and there was also an increase in the number buying from more general retail outlets (up four percentage points to 22%).
There were some marked changes in the prices paid for tents compared with our last survey (2022), with significant price increases in all categories except the more premium lifetime tents. The average price paid for a family tent, for example, increased by 21% to £566, though this was still lower than the average price quoted in our 2019 survey (pre pandemic), £608. The average price of a backpacking tent increased by 56% on last year (2019 - £165, 2020 - £181, 2022 - £283).
We saw more people taking advantage of discounted prices, with 65% getting some sort of discount, up from 53% last year. The 2022 survey saw more people buying at full price, which may have reflected the challenges of supply during the pandemic.
As with all our surveys so far, it's the size of the tent that proves the most important factor in the buying decision with 54% of respondents identifying this as a factor. Ease of pitching was again the next most important factor, though the tent's headroom took over from price in third place.
Brand reputation was quoted by 13% of respondents (the fifth most important factor), which was higher than in previous surveys, and quality came next at 12%.
The most popular tent ranges were Quechua's Air Seconds; Berghaus's AIR; Karsten's Model 350 and Lacerta; and Vango's Icarus.
In total, the Tent Survey covers feedback on more than 50 makes of tent and in excess of 200 ranges – with some tents accounting for just one response.
Who responded to the survey?
The main age category of tent buyers this year was the over 60s, with 31% of respondents, and in total around 85% were age 41 years or over, meaning our respondents were – on average – older than in previous surveys.
The proportion of female respondents increased slightly, up from 38% in our last survey to 43%.
The changing age profile of the tent owners is perhaps reflected in the way they camp, with fewer going as a family unit with children (38%) and more camping as a couple (48%). Significantly more people camped alone, up from 13% to 22% this year.
Two fifths of respondents camped two or three times a year, with 7% getting out to the campsite 11 or more times.
When asked how often they'd used their tent, 74% said three times or more.
We also asked how many tents they'd purchased since the start of 2019. Three quarters had bought one, but a further 23% said two, while 4% answered three or more.
Overall, 80% of respondents reported no defects with their tents. Although this was slightly lower than last year's result, more people (55%) said they were extremely satisfied with the way their tents performed.
Areas for improvement
As ever, the quality of tent pegs has been a cause for concern and unfortunately the slight improvements we've seen in recent years was reversed, with 41% saying they would like to see better quality tent pegs included with their tents.
Other areas that could be better included the size and strength of storage bags, value for money, ease of transportation, additional features (such as storage pockets, cable entry points and carpets) and waterproofing.
The good news
We scored overall satisfaction on a scale of 1 to 10, with 1 being 'not at all satisfied' and 10 'extremely satisfied'. The aggregate score of 9 represents a slight increase over the pre-pandemic 2019 survey, which is good news. Indeed, 89% said they would buy the same make of tent again – a figure that matches the 2019 survey.
85% of respondents gave a score of 8 or more when asked whether they would recommend their make of tent to others.
Those surveyed also expressed particular satisfaction with aspects such as method of pitching and waterproofing (both averaging 9.1), outer fabric durability, space and number of guy lines (each with an average score of 9).
Another interesting feature is the change between the number of inflatable-tube tents and those with traditional poles over the years.
For the first time in 2019 the number of inflatable-tube tents overtook the poled variety (48% to 36%) but the pendulum has swung back in favour of traditional poled tents in this survey, with 45% of owners choosing them and 42% buying inflatable-tube framed tents.
Pop-ups dropped to 2% (from 7% in 2019 and 2021) and knuckle-jointed structures accounted for another 3%.
Best Budget Tents 2023 (up to £300)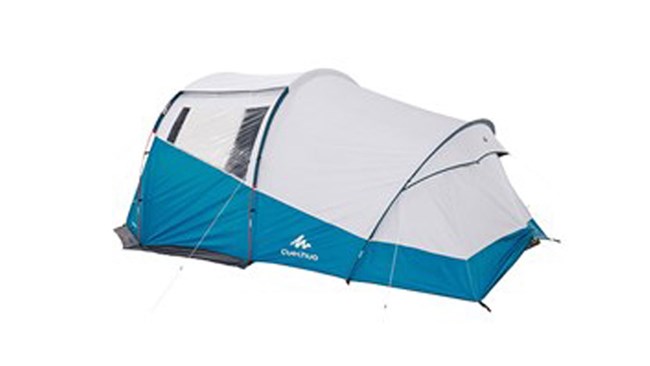 Winner – Quechua 93%
Highly commended – Coleman 90%
Previous winners
2022: Hi Gear
2020: Hi Gear
2019: Quechua
2018: Quechua
2017: Hi Gear
2016: Quechua
2023 Tent Owner Satisfaction Awards update
Our definition: Up to £300 will get you a tent of almost any size, so we base this category on the prices respondents told us they paid. As a result, it also includes any special offers at the time of purchase.
Quechua regains the top spot again this year in the budget tent category, after a couple of years in runner-up position. Its satisfaction rating of 93% matches the winning score of several of our previous surveys.
2022 Tent Owner Satisfaction Awards update
Hi Gear again took the top spot here with a 93% rating, exactly the same as last year, while last year's runner-up Quechua shared the position with Vango this time, on 90%.
Hi Gear was originally the house brand for the GO Outdoors chain of camping retail outlets, but since GO Outdoors was integrated into JD Sports these tents are now available in other JD Sports outlets such as Millets. Quechua is exclusive to Decathlon.
The results are based on prices paid, not manufacturers' recommended selling prices.
2020 Tent Owner Satisfaction Awards update
Hi Gear squeezed the win here with a 93% rating, coming up from fourth last year, while joint runners-up Quechua (last year's winner) and Coleman were both on 91%.
Best Mainstream Tents 2023 (£300-£999)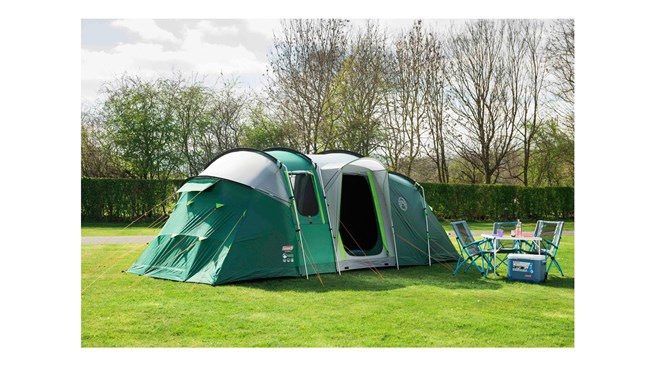 Highly Commended – Berghaus 93%
Previous winners
2022: Berghaus
2020: Outwell
2019: Outwell
2018: Vango
2017: Robens
2016: Karsten
2023 Tent Owner Satisfaction Awards update
Here, we're looking at tents that were sold for anything between £300 and £999, which covers a good number of tents in the middle of the market. It's also where larger, weekender and family-size tents are more to the fore.
This year's winner Coleman just pipped last year's winner Berghaus to the post this time, with only one percentage point in it.
2022 Tent Owner Satisfaction Awards update
Berghaus, a brand within the JD Sports portfolio and sold through retailers such as Blacks and Ultimate Outdoors, achieved a 95% satisfaction rating to top this category with Coleman and Outdoor Revolution being Highly Commended with 93%.
The overall satisfaction figures were a fair bit higher than in recent years, which should be reassuring news for anyone thinking of buying a mainstream tent.
This was the first year Berghaus has received an award. The brand has been a prominent name in the outdoor industry for more than half a century but has not been a big player in the tent market until recently. In fact, all those mentioned above are relative new comers in our awards line up.
This is a price category and includes all types and sizes of tents that were purchased (regardless of manufacturers' recommended prices) for between £300 and £999.
2020 Tent Owner Satisfaction Awards update
Outwell's 90% satisfaction rating gave it top spot, with Kampa on 88%, and Vango 87%.
This was Outwell's second win in this class – it was also top last time around. But, all the brands mentioned above have performed consistently since we first began the Tent Survey in 2016.
Best Premium Tents 2023 (over £1,000)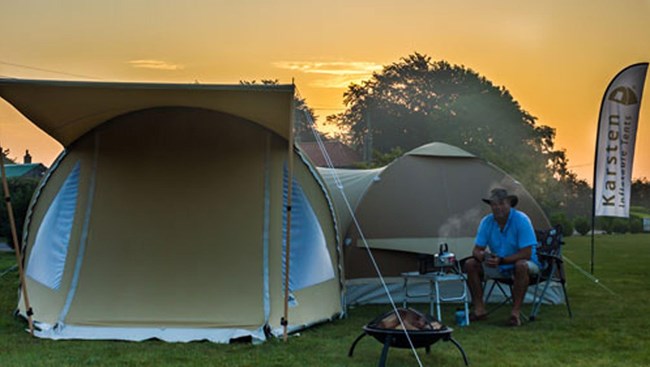 Winner – Karsten 99%
Highly Commended – Outwell 90%
Previous winners
2022: Karsten
2020: Karsten
2019: Karsten
2018: Karsten
2017: Karsten
2023 Tent Owner Satisfaction Awards update
At prices from £1,000, this is a sector that defines itself. Buyers are more likely to be experienced tent campers who know what they want and are prepared to pay for it.
This is a category Karsten has made its own – it's been voted winner at every Awards to date. This time around, the super-premium brand achieved a near-perfect 99%. It's consistently scored in the upper 90s since we started the Tent Survey.
Outwell makes an appearance for the first time in this year's awards, though it trails Karsten by nine percentage points, achieving a still-very-respectable score of 90%.
2022 Tent Owner Satisfaction Awards update
Karsten once again dominates this award, with a 99% satisfaction rating.
Zempire is a new entry in this exclusive category, snapping at the heels of Karsten with a satisfaction rating of 97%, which would have made it a winner in any other category in this year's Tent Owner Satisfaction Awards if it weren't competing against Karsten.
2020 Tent Owner Satisfaction Awards update
This time around, Karsten increased its overall satisfaction rating to a near-perfect 99%. It's consistently scored in the upper 90s since we started the Tent Survey.
All credit to Kampa, too. A more mainstream brand, it nevertheless notched up 92%.
Do note Karsten's exclusivity, too. Its tents are sold solely by the Camping Travel Store here in the UK, whereas brands like Kampa are available more widely.
Best Backpacker Tents 2023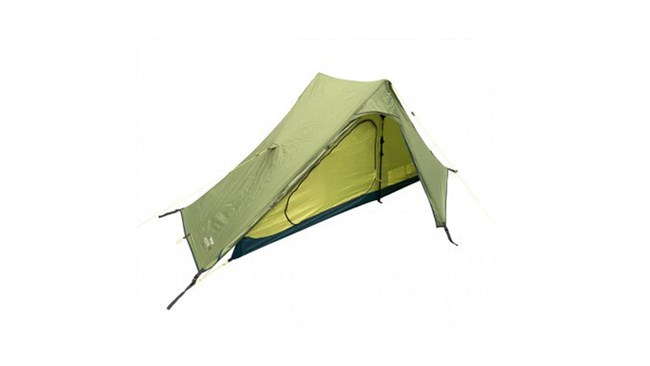 Winner – Vango 88%
Highly commended – Terra Nova 87%
Previous winners
2022: Robens
2020: Quechua
2019: Vango
2018: Vango
2017: Vango
2023 Tent Owner Satisfaction Awards update
These are tents designed to be carried by individuals on walking (or cycling) trips. Ease of use is critical here – in terms of carrying, packing away and pitching on a nightly basis during trips away – as well as weight. These are products that must perform.
After a year's absence, Vango achieves the top spot again this year, with specialist expedition tent manufacturer Terra Nova taking second place with 87%, just one percentage point below the winner.
2022 Tent Owner Satisfaction Awards update
There has been a bit of a shake up in the Backpacker category this time. Robens has taken the top spot with 93% satisfaction while last year's winner Quechua dropped a percentage point to 91% and now sits as runner up.
There are lots of technical tents in the backpackers category – tents designed to perform in all weather conditions – but high quality, specialist brands such as Terra Nova and Hilleberg didn't produce enough responses to be measured.
2020 Tent Owner Satisfaction Awards update
Vango's winning streak in this category (it topped the class for three consecutive years) has come to a close. Quechua was our winner this time around, with 92% satisfaction, with its nearest rival settling for 89%. Coincidentally, 92% was Quechua's score last year, when it was in joint third place (with Terra Nova).
Best Family Tents 2023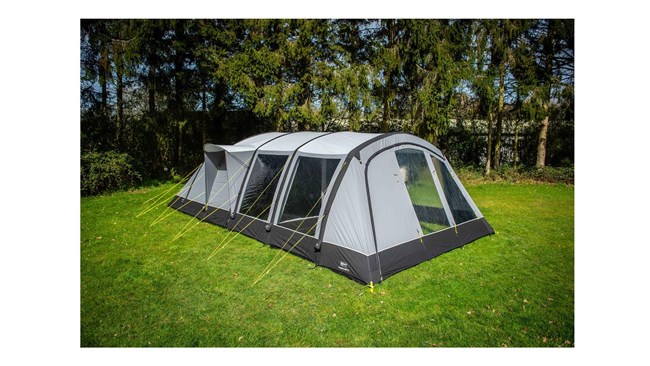 Highly commended – Quechua 93%
Previous winners
2022: Zempire and Berghaus
2020: Hi Gear and Zempire
2019: Coleman
2018: Kampa
2017: Hi Gear
2023 Tent Owner Satisfaction Awards update
Three or more people camping together, perhaps for a week or more? That's the simple sum-up of our Family Tents category, where size really can matter. Such tents may take longer to put up and pack away, but it's the space and convenience when pitched that are most important, allowing the whole family to enjoy a camping holiday.
Kampa has been highly commended in several categories over the years but this is the first time it's taken the crown in one of the tent categories since 2017.
2022 Tent Owner Satisfaction Awards update
Once again, this is a keenly fought sector and we have two winners. Last-year's victor Zempire is joined this time by Hi Gear, both achieving a table-topping 95% satisfaction rating.
Newcomer to the awards Outdoor Revolution also achieved a very respectable 93% to be Highly Commended.
Family Tents is by far our biggest category in terms of responses – accounting for 60% of all purchases - though this survey showed a shift towards three-four person tents at the expense of larger five-six person ones in previous years.
Our two winners target different sectors of the market: Zempire appears in our Premium Tents Awards listings while Hi Gear has done well in the Budget Tent and Poled Tent Awards. Hi Gear was originally the house brand for the GO Outdoors chain of camping retail outlets, but since GO Outdoors was integrated into JD Sports these tents are now available in other JD Sports outlets such as Millets.
2020 Tent Owner Satisfaction Awards update
In this keenly fought sector there were two winners – Zempire and Hi Gear. Both achieved 92% scores.
Third placed Quechua couldn't be closer, either. It rated 91%.
Best Traditional Pole Tents 2023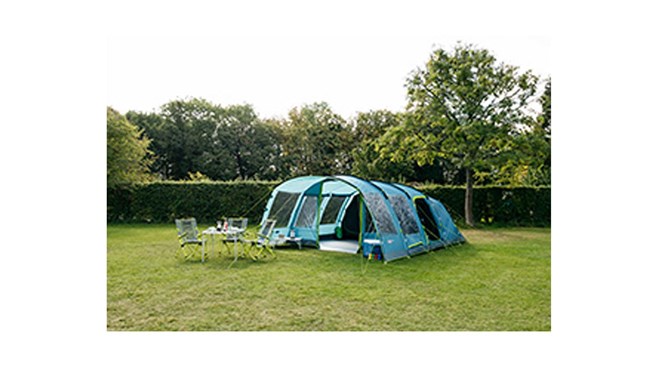 Winner – Coleman 92%
Highly commended – Vango 88%
Previous winners
2022: Quechua
2020: Quechua
2019: Outwell
2018: Robens
2017: Robens
2023 Tent Owner Satisfaction Awards update
If the main frame of a tent uses poles – whether metal (steel or aluminium alloy) or GRP (glass reinforced fibre or fibreglass), that's the basis of a traditional pole tent.
It's interesting to see the numbers of traditional poled tents increasing with respect to inflatable-tube tent versions over the last two surveys. Pole frames are now back to being the most popular again, with 45% of responses, compared with 42% coming from owners of tents with inflatable tube frames.
US-based Coleman has won this award for the first time, with Scottish brand Vango being the runner-up.
2022 Tent Owner Satisfaction Awards update
This was a tight category in terms of customer satisfaction. Quechua is our winner, achieving the same rating as it did in the 2020 Awards at 90%, while both runners-up are just one percentage point behind at 89%.
Interestingly, having seen poled tents overtaken in numbers by inflatable-tube models last time, the pole has seen something of a comeback, though more survey respondents still bought inflatable-tube tents this time.
2020 Tent Owner Satisfaction Awards update
This was our tightest category in terms of customer satisfaction. Quechua peaked at 90%, while both runners-up are on 89% (a slightly higher score than was sufficient to give Outwell a class win last time).
Tents using traditional poles are no longer the most popular in terms of total responses. This time around, across all categories some 38% of responses were traditional poled tents.
Best Inflatable Tents 2023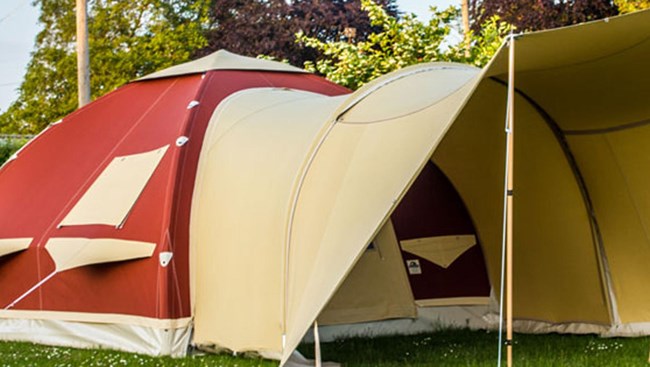 Winner – Karsten 99%
Highly commended – Berghaus 93%
Previous winners
2022: Karsten
2020: Karsten
2019: Karsten
2018: Karsten
2017: Kampa
2023 Tent Owner Satisfaction Awards update
Inflatable-tube tents are quick to pitch because the main poles are tubes into which air is pumped, usually via a foot pump, but electric ones can sometimes be used.
We see a fifth win in as many years for Karsten, recording a 99% satisfaction rating that's in keeping with its performances elsewhere – as in our last survey.
Berghaus – a more mainstream brand from the JD Sports stable – makes a good showing at 93%, a figure that would be a winner in many other categories.
2022 Tent Owner Satisfaction Awards update
Once again Karsten takes the top spot with a 99% satisfaction rating.
Outdoor Revolution has moved into runner up position this time with a decent score of 92%.
Inflatable-tube tents have shown considerable growth in popularity since we first did our Tent Surveys, with more respondents buying them rather than poled tents for the first time in our last survey. This time the number of poled tents has recovered somewhat but inflatable tubes are still dominant.
2020 Tent Owner Satisfaction Awards update
Karsten recorded a 99% satisfaction rating to win this category again.
Zempire, the brand that claims to be the first to introduce inflatable-tube tents in its native New Zealand, came out with a highly creditable 93%. Unusually, its whole portfolio comprises inflatable tube models.
Inflatable tents have shown considerable growth in popularity since we first did our Tent Surveys. This time around, we witnessed a leap to 48% and such is the strength of growth, we'd expect that to continue over and above half of all purchases next time around.
Tent brands
Airgo
Airgo is a family tent brand from outdoor retailer Go Outdoors, based around its air-tube tents and awnings.
Aventura
A budget brand previously sold exclusively by Halfords that included two- and four-person tents and prices set so competitively you could buy a complete camping set, including a four-berth tent with sleeping bags and more, at less than £100.
Bell Tent
As the name suggests, this is a manufacturer of a range of bell tents in unbleached cotton canvas. Set up in 2006, the company also makes other tents from traditional materials, including its take on the classic Scout patrol tent.
Cabanon
Founded in 1959, this French manufacturer is best known for its traditional frame tents, using cotton or polycotton. The tents are designed to last and are priced accordingly, though their quality is evidenced by the number permanently sited on campsites. For example, Cabanon supplies the Ready Camp tents sited on Camping and Caravanning Club Sites.
Caranex
This Scottish-based manufacturer offers a range of tents that act as awnings for cars. It has a partner company in Walton on Thames, Surrey, that can adapt one if the basic model doesn't quite fit your vehicle. The name Caranex is a contraction of the term 'car annexe'. The company has been producing these since the 1970s and they can be seen on campsites and elsewhere, providing extra accommodation on anything from a MINI to a VW camper.
Coleman
An outdoor brand that was founded in the same year as The Camping and Caravanning Club (1901), Coleman began with the development of the petrol lantern and it is still well known for its camping accessories in the UK. Its tent range reflects its heritage in the vast spaces of North America, with a selection of backpacking tents, including long-lasting names such as Bedrock and Cobra, but it also has a strong range of family tents. The FastPitch and Instant tents are all quick-pitch, including models with inflatable-tubes, pre-threaded poles and pop-up frames.
Dometic Outdoor
Dometic Outdoor is the camping arm of the Swedish Dometic Group. The Dometic name now appears on ranges of tents that were previously at the top end of the Kampa range. The 2023 range includes large inflatable-tube tents and some new rooftop options.
Easy Camp
Easy Camp is part of the Danish Oase Outdoors group and produces camping equipment that's cost effective, aimed mainly at those who are just starting out in the field. Festival and fair-weather adventure campers are well catered for, as are families. You won't find many extra frills on an Easy Camp tent, but it will be designed to bring camping within the reach of those on a lower budget.
ESVO
This Dutch company has the largest tent manufacturing factory in the Netherlands and provides fabric to many other outdoor supplies companies. It can trace its roots back to 1922 and now sells tents with traditional designs, predominantly in cotton or heavy-duty polyester with a cotton feel.
Eurohike
Blacks and Millets (now both owned by JD Sports) are part of a network of outdoor specialist shops and Eurohike is the name associated with their own-brand products. Eurohike tents range from pop-up festival-style units to eight-man family tunnel tents, all at competitive prices but without the bells and whistles you might find in more expensive brands.
Force Ten or F10
The original Force Ten tent was designed in the 1960s and became an instant success with those who travel light, including explorers on major expeditions to the Himalayas. Today, the tent is still available, in its Classic Mk 5 form, but the Force Ten range has been extended to include backpacking and lightweight tents for all types of camping expedition, in one-, two- and three-berth forms.
Gelert
Now owned by the Frasers Group and predominantly sold through Sports Direct, Gelert has been supplying camping kit from its base in Beddgelert, Snowdonia, since 1975 and is named after the famous dog buried in the village.
Hi Gear
Hi Gear is the name given by outdoor retailer Go Outdoors to its traditionally-poled family tent range (other tent brands in the Go Outdoors family include Airgo and OEX). As Go Outdoors is now part of the JD Sports empire, these mid-range tents can be found in sister retailers, such as Millets. They are mainly tunnel style but range from smaller, weekender tents to large units that can accommodate a family for a fortnight in comfort. Some retail outlets are large enough to have several pitched tents on display.
Highlander
This company was started in the mid 1980s by a mountaineer who took over an old army surplus store, which is still owned by the same family in Scotland. Its current range of tents extends from small backpacking options to six-berth family tunnels, all designed to do the job without unnecessary extras at keen prices.
Hilleberg
Based in Sweden, family-owned Hilleberg designs and sells tents ¬– and nothing else. The tents will stand the worst of the world's weather and have been doing so since the 1970s. You will pay a fair amount for a Hilleberg, but it's the type of unit that could keep you alive in the most extreme conditions. Technical fabrics mean the tents are generally lightweight and ideal for carrying into the wilderness.
Hypercamp
Hypercamp is the house brand of Obelink, an outdoor megastore in Winterswijk, in the east of the Netherlands, and includes several ranges including traditional frame tents that are rarely seen in UK stores today. The tents generally have a classic Dutch feel, with muted colours and cotton-feel fabrics.
Isabella
Throughout its history, Isabella has produced high-quality awnings for caravans, with a few tent models appearing in its line up at different times during its 60-year history. In 2017, it supplied a small range of tents in 1960s/70s designs as part of its anniversary celebrations. Camp-let trailer tents are now also part of the Isabella stable.
Jack Wolfskin
A German company best known for its outdoor wear that also supplies a range of technical tents for backpackers and expeditions, along with a few family models.
Kampa
Now known as Kampa Outdoors, this formerly British brand has had a strong presence in the caravan and motorhome awning market for several decades and moved into tents more recently. It is now part of the Swedish Dometic Group and its current range includes a selection of well-specified poled and air-tube tents for families and couples alongside smaller weekender tents.
Karsten
While inflatable-tube tents have become popular in recent years, Dutch company Karsten has been supplying high-quality, cotton tents with air-tube frames since the 1980s. Represented in the UK by the Camping Travel Store, the tents are modular so you can buy as little or as much space as you need, though the prices reflect the fabric and build quality. These are tents designed to last.
Kelty
A big brand in its USA homeland, but with limited representation in the UK, the range of tents available in this country depends on the current importer's selection.
Khyam
With more than a quarter of a century's experience, Khyam has made its name with its Flexi Dome Quick Erect system featuring sprung poles with knuckle joints that can be left attached to the tent itself and make pitching swift. Sizes range from single-dog to eight-berth-family tent. Today the company also sells some family-size inflatable-tube and poled tents.
Lichfield
A budget brand from the AMG Group, which also includes Vango and Force Ten, the Lichfield name has a long history but its tents went through a phase of being available online and through supermarket-style retailers. In more recent years, the avian-themed tents (such as the Eagle and Falcon) have a higher quality feel again.
Lightwave
Founded by a serious climber who has done unsupported treks across the Andes and more, Lightwave supplies lightweight tents with no added frills for three-, four- and five-season use.
OEX
This backpacking tent brand from outdoor retailer Go Outdoors is designed to give kit that performs well at an affordable price. It currently sells a small range of one-, two- and three-berth tents.
OLPRO
OLPRO was founded in 2011 as a family tent brand and has both poled and inflatable-tube tunnel tents in its current range, in a selection of distinctive colours.
Outdoor Revolution
Outdoor Revolution has a heritage in caravan and motorhome awnings but has reintroduced tents into its portfolio in recent years. All in a distinctive grey and black colourway, there are several family-sized tents in air-tube and poled designs along with some pull-out frame styles.
Outwell
Part of the Danish company Oase Outdoors (with sister brands Easy Camp and Robens) and firmly established in the UK as a leading player in the family tent market, Outwell has a large portfolio of tents in varying layouts, fabrics and at different price points.
ProAction
This is a budget range of tents sold by the high street chain Argos – among others – with basic tunnel and dome designs.
Quechua
Best known as a pioneer of budget-priced pop-up tents, with ranges including 2 Seconds Easy and Air Seconds inflatable-tube tents. The full Quechua range includes poled, pop-up and inflatable tube tents, in sizes up to eight berth, all sold through the retail chain Decathlon.
Robens
The technical brand within the Danish Oase Outdoors group, Robens tents include lightweight backpacker models, tipi styles and family units offering up to ten-berth accommodation.
Royal
A brand based in the Midlands, Royal is now owned by FPS Limited – best known for its distribution network – which allows the company to supply its tents to a wide range of outlets. It currently supplies a range of essential poled and air-tube tunnel tents in four- to eight-berth variations.
Skandika
Skandika is based in Germany and sells a large range of tents, primarily aimed at family camping, right up to a 12-berth pod-style tent. It does not have outlets in the UK but its keen pricing is making it increasingly popular with those buying online.
SoulPad
UK-based manufacturer of traditional ridge and bell tent designs in cotton and polycotton.
Sprayway
Now back to its core business in outdoor clothing lines, Sprayway has stepped away from supplying its own brand of tents in favour of selling Zempire ones, originating in New Zealand.
SunnCamp
A long-established tent brand, SunnCamp currently only offers a single two-berth model, but it has sold a wide range of family tents in years gone by.
Terra Nova
Based in Derbyshire, Terra Nova has been making mountain and specialist lightweight tents since the early 1990s when it took over the tent arm of Wild Country. In recent years, it has also resurrected the Wild Country name as its entry-level backpacking and family tent brand. Terra Nova also holds Guinness World Records for some of the lightest production tents available.
The North Face
Outdoor brand The North Face has been in the UK for more than 50 years and currently offers a small range of lightweight tents in the UK.
Urban Escape
The camping brand of the Halfords retail stores network, Urban Escape includes a range of family tents from a two-man pop-up upwards.
Vaude
A German company with a long heritage in the tent market. Founded in 1974, Vaude has been the winner of Germany's Most Sustainable Brand award. Its range of lightweight tents is designed for a range of conditions, right up to the most extreme expeditions.
Vango
The name Vango tells of the company's origins in Glasgow as it's an anagram of Govan, the area of the city in which it originated. Now part of the AMG Group, along with Force Ten and Lichfield, Vango is the UK's largest tent brand, with a heritage that goes back more than 50 years. It has ranges to cover all types of tents, from lightweight backpacking tents (with Duke of Edinburgh Award and Scout approval for some ranges) to large polycotton tents. It is also credited with bringing inflatable-tube tents into the mainstream with its AirBeam collections.
Wild Country
Wild Country is Terra Nova's entry-level tent brand. The portfolio extends from lightweight and backpacking tents to weekend and touring tents with a few family models under the Zonda name.
Wynnster
A long-standing name going back to the 1930s that is now part of the same group as Khyam but is not currently selling tents. You can, however, still buy Wynnster branded camping gear.
Zempire
These tents from New Zealand are high quality, mainly inflatable-tube designs with distinctive shapes reflected in their names, such as Mothership.