Calendar Competition 2023
Calendar Competition 2023
Our highly anticipated photography competition is back, and we're starting it early this year!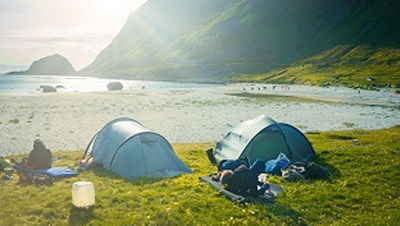 We want to give you plenty of time to get the perfect snaps while you're out and about exploring the UK, and with so much going on we think this year's contributions are going to be the best yet. The calibre of imagery we've received from members over the last few years has been outstanding and we're thrilled to be able to use these not only in the Club Calendar, but across our member emails, on our website, in the Camping & Caravanning Club magazine and in many of our other marketing materials and literature.

What are we looking for?
The past few years, we've asked for beautiful landscape and wildlife images to showcase the natural beauty of our great outdoors, but this year we are taking it back to the core of who we are – our sites! We know you love our campsites as much as we do, whether it's a secluded haven you've discovered in our Certificated Site network, or a Club Site overlooking the water, or encased by a mountain view. We're proud of our spectacular locations and we want you to capture those from your perspective – show us why you fell in love with your perfect pitch!
We've provided some examples here of the sort of style we'd love to see, but we're looking forward to seeing your take on Love at First Site!
12 photographs will be selected for the Club Calendar, each winner will receive a £50 M&S voucher and a copy of the printed calendar.
Entries must be submitted by 23.59 on 31st August 2022.
To enter
Entering is easy - simply complete your details and upload your photograph using the link below! Please note that our preferred file type is jpeg in a horizontal/landscape format and no larger than 1MB.